So you want to start sending a newsletter to subscribers or you are considering switching to a new service. This week's blog hop is dedicated to newsletter services comparison.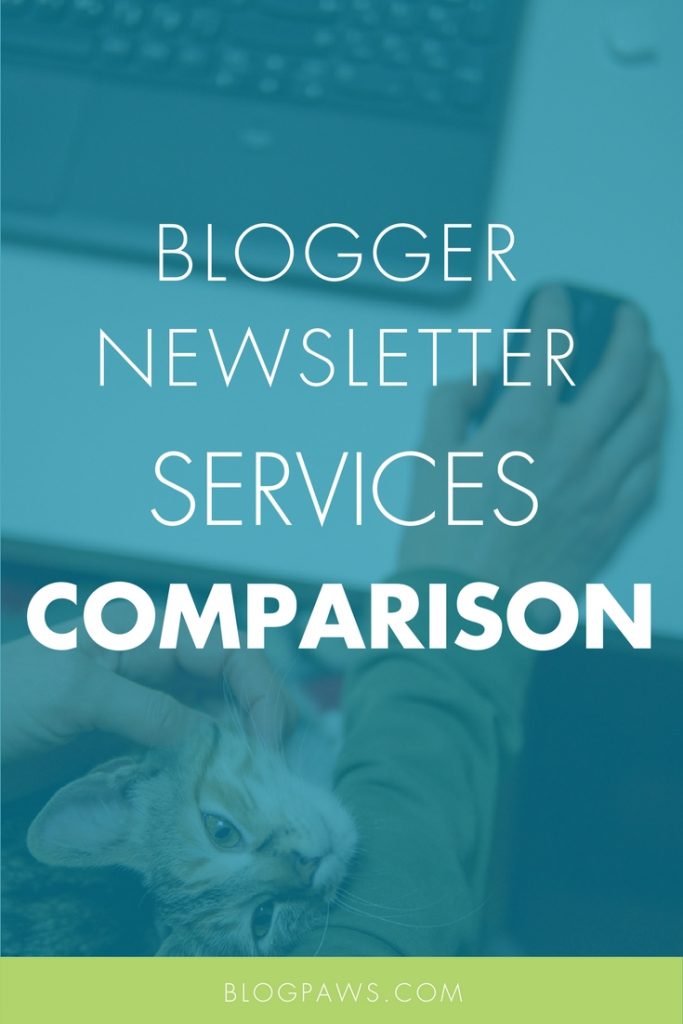 As bloggers and influencers, we consider ourselves to be small businesses, and for many of us, we have that legal entity on paper (LLC, S Corp, etc.). Over at WPBeginner, they've outlined the  Seven Best Email Marketing Services for Small Businesses, 2018 edition.  In their post, they turn the spotlight on:
Constant Contact
Drip
ConvertKit
AWeber
GetResponse
MailChimp
Active Campaign
There are other email newsletter services, but the ones mentioned above are geared toward lead magnets and growing an email list with such online marketing techniques. When asked recently in the BlogPaws Facebook News and Boost Group about email newsletter services, here are some of the comments we received:
Laurren Darr says, "I switched last year from InfusionSoft to ActiveCampaign. It's been less than half the cost and it's worked great. One thing I like is that I can make 'blocks' that can be used in different newsletters – think an ad for a vendor, etc. that I can just move over in the graphical newsletter generator. I have forms on the websites that automatically add people to the list like most mail programs offer, etc."
"I use MailChimp free version – I am honestly not very good at it so I just send out my RSS feed. It's something I hope to focus on more in the future and improve," says Joely Smith.
Read the entire conversation in the  BlogPaws Facebook News and Boost Group.
---
The Wordless Wednesday Blog Hop
BlogPaws offers year-round interaction, activity, community and more to learn, earn, and connect. Visit and leave comments on other blogs to make some new buddies and maybe some new followers. You can add the button to your post and/or to your blog sidebar, either by cutting and pasting the image or using the HTML code below. Need help? Here it is:
How to Join a Blog Hop – BlogPaws Tutorial Video: Step by step help to get you started:
Image Credit: PEPPERSMINT/Shutterstock