"Pawing it forward" matters, as attendees of the upcoming BlogPaws Conference in Myrtle Beach, South Carolina, will soon discover. With 500 pet influencers and social media experts embarking on the 9th Annual BlogPaws Conference taking place May 18-20, 2017 at the Myrtle Beach Convention Center, the spotlight shines on giving.
BlogPaws expands and affirms its commitment to philanthropic platforms benefiting the human/animal bond as it welcomes multiple pet industry brands and players to this year's conference. From Bayer's PAWS Act initiative, dedicated to supporting and rescuing pet parents and pets who are victims of domestic violence, to Merrick Backcountry Hero's Banquet ongoing initiative in support of K9 For Warriors through its Hero's Banquet food line, there will be several surprises and an enormous outflow of social media, love and money to support these and other cause-related efforts.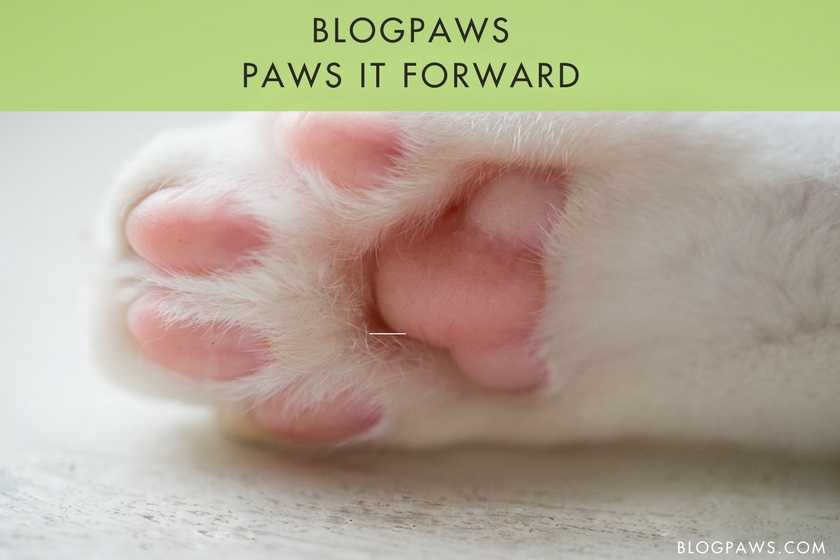 Spotlight on Highlights
Highlights of the philanthropic giving segments of the conference include:
Bayer Animal Health and their PAWS Act initiative dedicated to keeping families together and aiding and assisting domestic violence survivors and their pets.
Merrick Pet Care joins up with Bleecker Street and LD Entertainment to present a premiere peek at the featurette from the film, "Megan Leavey," the true story of an Iraqi war-based Marine corporal and her K9 Warrior dog. The film exemplifies the power of the human/animal bond.
The Cat Rescuers share the story of four volunteers working in Brooklyn to help over one million abandoned and feral cats by implementing a TNR (Trap-Neuter-Return) technique.
Local Myrtle Beach Police K9 Officer, Daisy, will receive a bullet/stab protective vest to protect her from harm in the line of duty.
A donor who understands the expense of running animal shelters makes a generous gift on behalf of BlogPaws.
Zero waste initiative in conjunction with Only Natural Pet and the Pet Sustainability Coalition (PSC) to reduce the conference carbon footprints and paw prints in waste reduction.
Honor Flag Program, paying homage to pets that are no longer with us and those dedicated to rescuing animals.
Pet360 Media, the BlogPaws Pet Blogging and Social Media Nose-to-Nose awards sponsor, will donate $500 cash to each of the 14 winners' animal shelter/rescue choices.
The BlogPaws 2017 Conference is capped at approximately 500 attendees, thus providing for a more intimate experience. The conference culminates with the much anticipated, pet blogger awards, "Nose to Nose," a Red Carpet event judged by a distinguished panel of professionals.
Attendees of the BlogPaws Conference will learn how to be the change for pets through action, education, advocacy, social media influence, and blogger intervention. Further initiatives and surprises will convene on site with the human-animal bond/pay-it-forward mantra at their core.
The Wordless Wednesday Blog Hop
BlogPaws offers year-round interaction, activity, community and more to learn, earn, and connect. Visit and leave comments on other blogs to make some new buddies and maybe some new followers. You can add the button to your post and/or to your blog sidebar, either by cutting and pasting the image or using the HTML code below. Need help? Here it is:
How to Join a Blog Hop – BlogPaws Tutorial Video: Step by step help to get you started:
.
You can add the button to your post and/or to your blog sidebar, by cutting and pasting the image below. Need more help? Here it is: How to Join a Blog Hop – BlogPaws Tutorial