He is well-known to millions of television viewers as the "Voice of the Westminster Kennel Club," as co-host of USA Network's annual telecast of the famous dog show for 27 years (1990-2017), and as co-host on NBC of The National Dog Show on Thanksgiving Day since its inception in 2002. We are speaking, of course, of David Frei.
We are thrilled to announce David Frei as the BlogPaws 2018 10th Anniversary Conference celebrity emcee for the BlogPaws Nose-to-Nose Pet Blogging and Social Media Awards. Frei is a lover of all animals, and he went nose to nose with many pet attendees at the conference.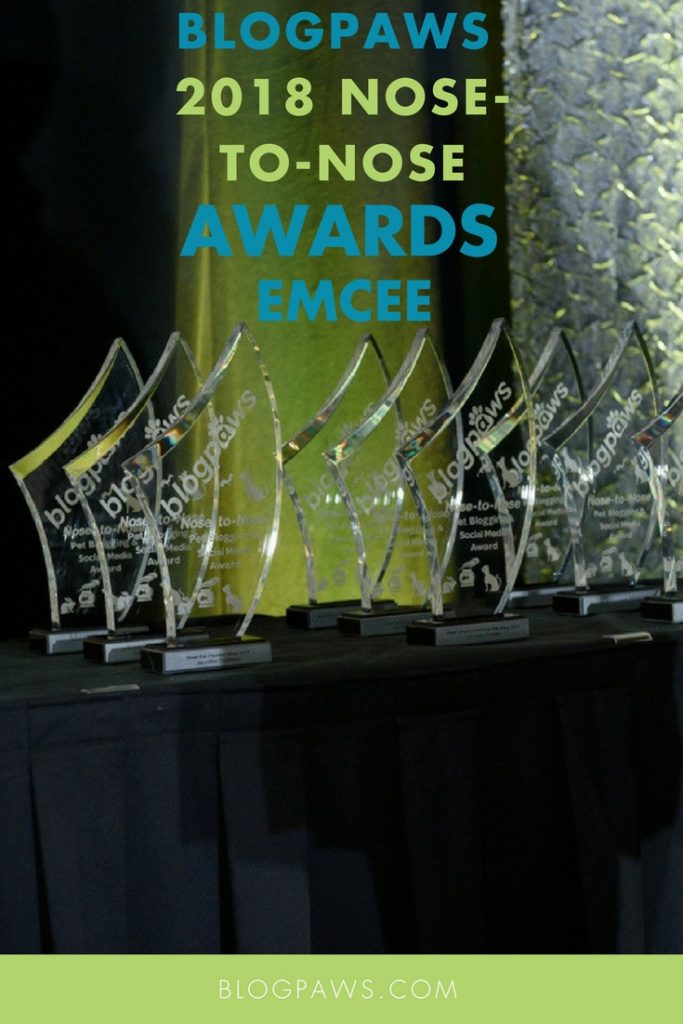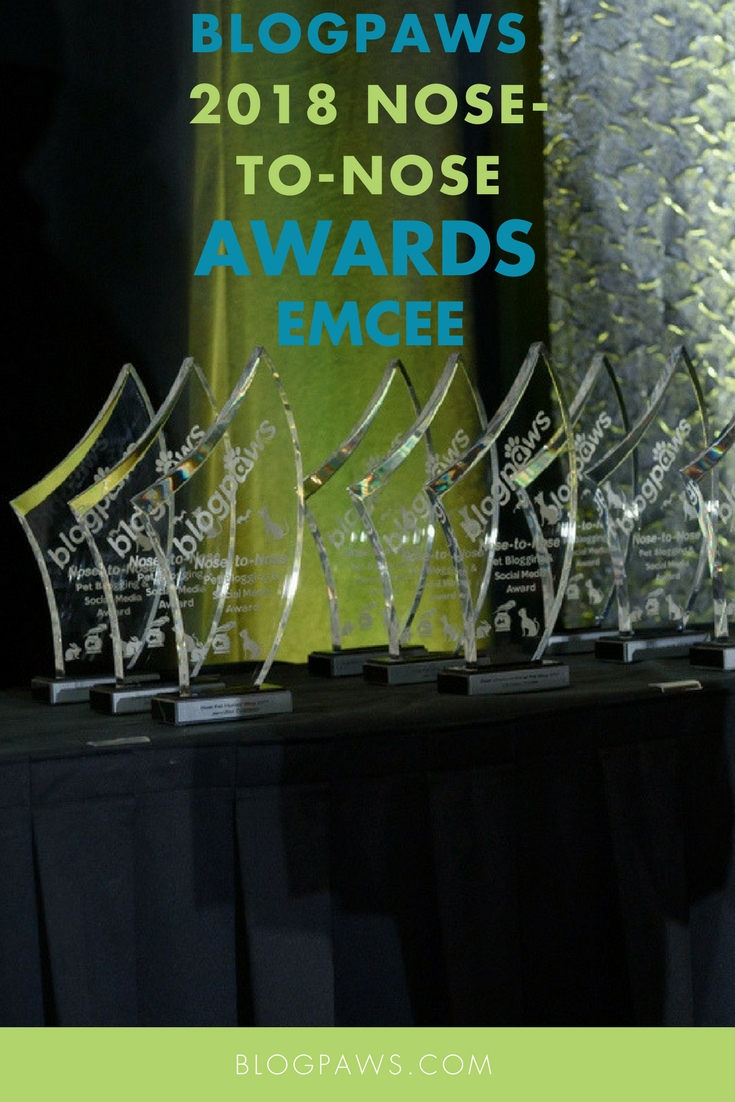 Frei now works as a consultant for NBC Sports, continuing his on-air and off-air roles for the National Dog Show and the Beverly Hills Dog Show. USA Network's second annual broadcast of the Beverly Hills Dog Show will air on Easter Sunday, April 1, at 6 PM eastern. The competition, which is co-hosted by legendary dog show judge David Frei and actor John O'Hurley, will also include pet lover and Sirius XM host Maria Menounos as red carpet correspondent and Mary Carillo reporting from backstage. In addition to the Easter broadcast of the BEVERLY HILLS DOG SHOW, USA will present an encore on Monday, April 2 at 9 AM eastern, and NBC will air an encore on Sunday, April 8 at 1 PM.
Frei is no stranger to the BlogPaws Community, as  he was the  BlogPaws 2013 Nose-to-Nose Awards celebrity emcee. David's contributions to the world of dogs have been recognized with top awards from Purina (2015 "Better With Pets" Award), the Dog Writers Association of America, the World Dog Press Association, and the Association of Purebred Dog Writers. Petside.com named him as the Pet Person of the Year in 2011, and in 2015, Dog Fancy magazine, in its final issue, included him in a retrospective, "45 People Who Changed the Dog World." In February of 2018, Frei was inducted in the Dog Writer's Association of America Hall of Fame.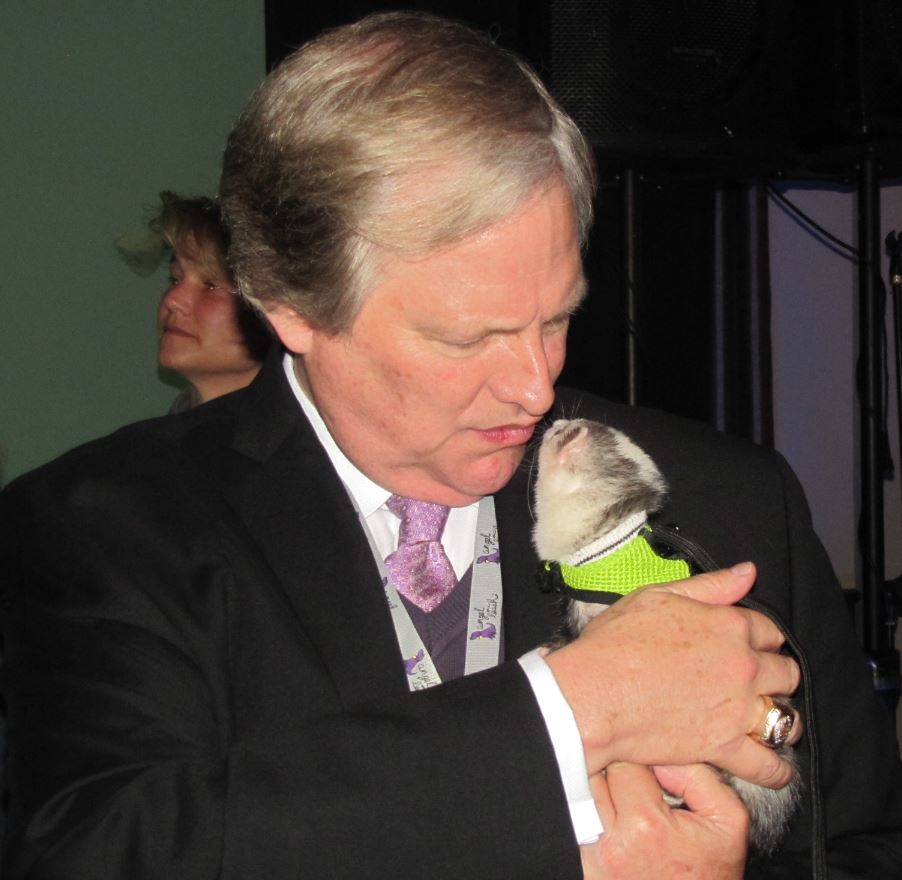 In true BlogPaws spirit and form, Frei gives back to the pet community and more. David is most proud of the wonderful work that his dogs have been doing since 2000 as therapy dogs at places like the Ronald McDonald House New York, Memorial Sloan Kettering Cancer Center, and the VA Medical Center in New York. His Brittanys, Teigh and Belle, pioneered the practice there and in many other places, and his Cavalier, Angel, and Brittany, Grace, are carrying on.
David Frei is the co-author, with Mike Lingenfelter, of The Angel By My Side, a critically-acclaimed best seller about a heroic service dog, published in 2002, also named Book of the Year by DWAA. His third book, about his years at Westminster, is now under way.
In 2004, he appeared in one of the final episodes of the HBO hit series, Sex And The City, playing a smitten dog show judge awarding a big win to Charlotte and her Cavalier (in that order). Previously, he held public relations positions with the Denver Broncos, San Francisco 49ers and ABC-TV Sports in New York.
A native of Oregon and a longtime Seattle resident, he owned two popular sports bar restaurants in the Seattle area, as well as his own public relations agency, before moving to New York City in 2002. David and his wife, Cherilyn, relocated to the West Coast this past May where Cherilyn, a certified Catholic chaplain, serves as Director of Mission Integration and Spiritual Care at Providence Hospital in Seaside, Oregon.
---
Learn from the Pros
Go face to face with social media experts this year at the BlogPaws 10th Anniversary Conference in Kansas City, Missouri, April 18-20. We're a 3-day conference jam-packed with educational sessions led by top professionals, networking with influencers, a busy exhibit hall, exciting brand events, more influencers, and lots of pets. Get your tickets for BlogPaws 2018.
The Wordless Wednesday Blog Hop
BlogPaws offers year-round interaction, activity, community and more to learn, earn, and connect. Visit and leave comments on other blogs to make some new buddies and maybe some new followers. You can add the button to your post and/or to your blog sidebar, either by cutting and pasting the image or using the HTML code below. Need help? Here it is:
How to Join a Blog Hop – BlogPaws Tutorial Video: Step by step help to get you started:



Image:  Carol Bryant
Carol Bryant is the Marketing and Social Media Manager for BlogPaws and runs her own blog, Fidose of Reality and its fundraising arm, Wigglebutt Warriors. When not busy playing with her Cocker Spaniel, Dexter, she stays far away from cooking. Her trademark is her mantra and is tattooed on her arm: My Heart Beats Dog.®