Yup, it's true. BlogPaws is chasing our collective tails around with excitement about being Global Pet Expo's Official Blogger Correspondents for 2012 – or Bloggerspondent as we call ourselves. The BlogPaws Village Square will be alive this week with all things Global. We'll be sharing all the fun stuff we see at the event and probably some of our own shananigans as well!
Be sure to tune in here for pictures and videos of the happenings, and check out our Digital Show Daily to hear about what we are doing and who we are meeting. And don't forget to follow the BlogPaws Twitter feed, as well as watch the #globalpetexpo hash tag.
Plus, we'll be handing out the first BlogPaws Best Awards! Many lucky exhibitors will be awarded a special ribbon and a BlogPaws surprise if they are chosen as one of our best. Best dog product. Best cat product. Best aquatic product. Best small pet product. Best toy. Best bed – and SO many more! Those of you familiar with Global Pet Expo know that Dr.Becker always awards the Best in Show awards, and we are anxious to see how our picks compare with his picks.
One thing we know from last year is that everyone at GPE loves pets – all kinds – and is friendly, happy and excited. That makes us excited!
Maybe you are wondering who "us" really is? This year Co-founder Tom Collins, Chloe DiVita of Snotface & Twiggy, Felissa Elfenbein of Two Little Cavaliers and Michelle Maskaly of My Tail Hurts From Wagging So Much is the collective "us" referred to here. We all hope our travel is smooth and we get a good night's rest. We are going to need it!!
Check out the Press Room that they have prepared: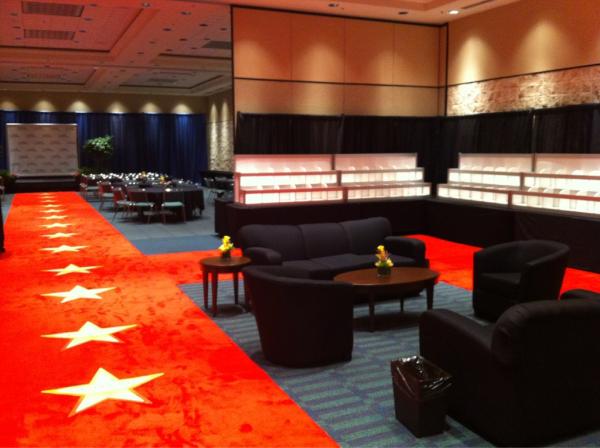 (Compliments of @GlobalPetExpo's Twitter Stream)
And, they loaned us some stars for our newly re-done pool in the BlogPaws Village Square Community Center!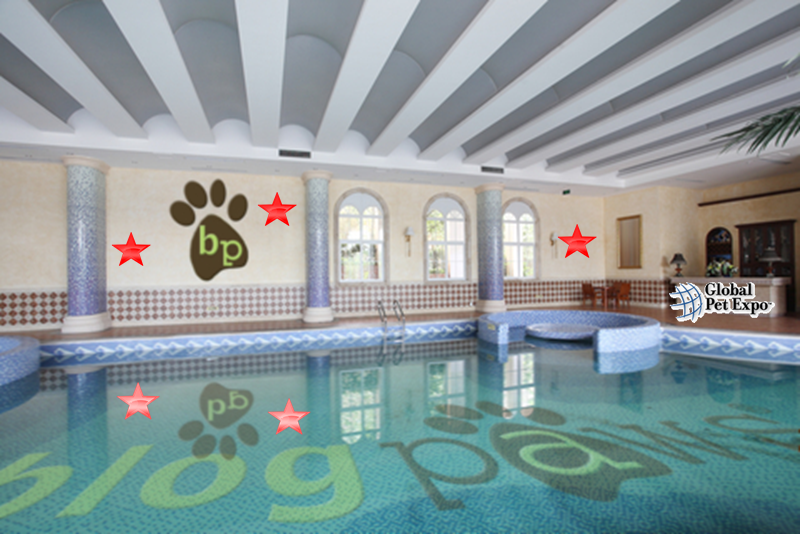 We're not there yet, but we will be – and we hope you will join us!