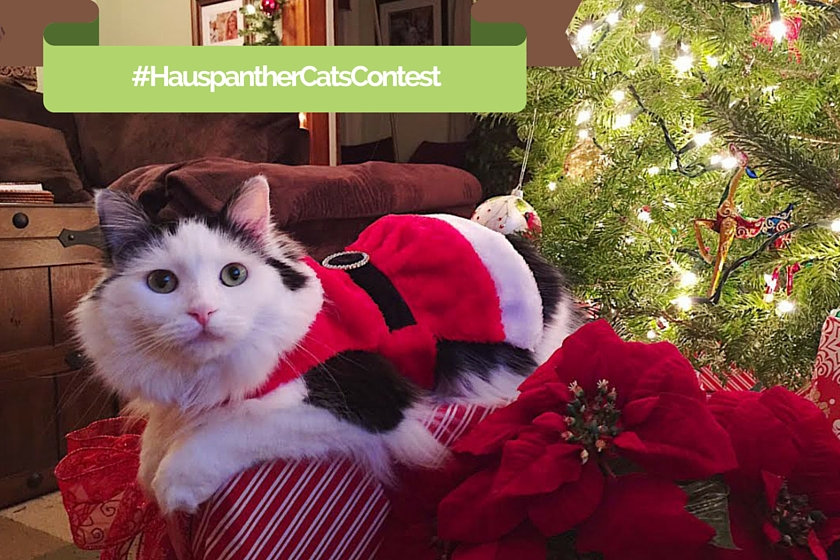 BlogPaws is excited to welcome Kate Benjamin and Hauspather back to the 2016 Conference in Phoenix! Kate will stage a live version of Hauspanther for attendees to ooh, ahh, and purr over. The Hauspanther Cat Lounge will feature Kate's top picks for the coolest cat gear in a fabulous walk-around lounge display. While you are attending the BlogPaws Conference, stop by this special area, meet Kate, and get acquainted with all things haute in the feline world. And now the #HauspantherCatsContest on Instagram!!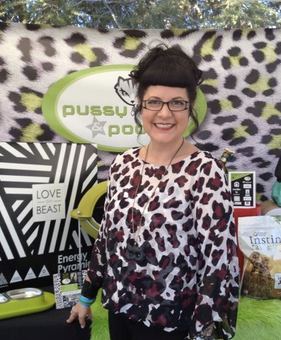 Celebration and Giveaway
To celebrate the Hauspanther news and in the spirit of the holidays,  BlogPaws has joined up with Kate Benjamin for the first ever #HauspantherCatsContest on Instagram!!! The contest starts now and ends on December 17, 2015.
Here's the scoop, how to enter, what you can win, and the rules:
(1) First, capture an original photo ("Photo") that depicts your cat getting into the holiday spirit.
(2) Second, submit the Photo by uploading it to your Instagram account with your cat's name and the hashtag #HauspantherCatsContest and tag @Hauspanther and @BlogPaws. Photos without this information will not be considered. Your account must be an open account so that the judges are able to view your entry. If you don't have an Instagram account, create one for free on the Instagram website or app.
That's it!!!
There will be three winners in three separate categories. Judging is based on the cats that represent:
Category A: Cat with most holiday spirit
Category B: Happiest holiday cat
Category C: Funniest holiday cat
Winners announced 12/18 and if the winners get their information back to us in sufficient time, you WILL have the prizes in time for Christmas Day!
Each entrant may enter up to 2 times with 2 photos per Contest Entry.  Your "Contest Entry" includes your Photo, your cat's name and the hashtag #HauspantherCatsContest and tag @Hauspanther and @BlogPaws.
You must own the photo.  Get in the holiday spirit, but be sure cats are not unhappy nor put in harm's way. Photos with cat(s) in in only.
~~~~~~~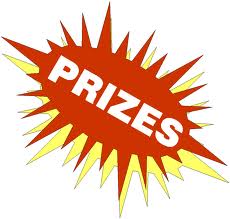 Three winners will be selected by the judges and that winner receives a $25 Hauspanther gift card and Palm Springs H0liday Cat Toy Gift Box, featured here: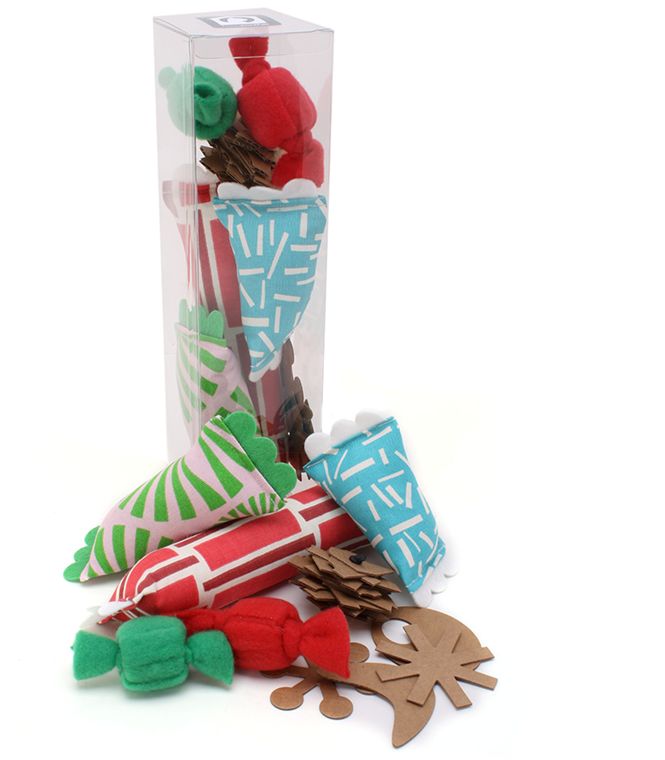 Prize pack above includes:
1 Large ModKicker Catnip Kicker Toy
1 Small ModKicker Catnip Kicker Toy
1 ModShaker Catnip Rattle Toy
2 Taffy Roll Cat Toys in Holiday Colors
1 Eco Stack Cardboard Cat Toy
4 Pieces of Eco Flyer Cardboard Cat Toys
All prize values are in U.S. dollars.
RULES AND SPECIFICS
Click here for complete rules and specifics.
**About the Judging**
Contest Judging and Finalist Selection. During the Judging Period, a panel of qualified judges, comprising representatives of the Contest Entities, at Sponsor's sole discretion (together, the "Judges"), will evaluate all eligible Contest Entries submitted during the Entry Period to select the photo of a cat that represents the most Holiday Spirit/Creativity in three different categories.
Judging Criteria: Eligible Photos will be judged 25% on originality, 25% on visual appeal/image quality, and 50% on adherence to the holiday categories listed.
Good luck!