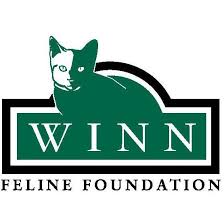 Vicki L. Thayer, DVM, DABVP (Feline) has been named the new Executive Director of the Winn Feline Foundation. According to an article written by Steve Dale, "Dr. Thayer, currently in her second term as President of the Winn Board of Directors, will begin her new responsibilities effective July 1st. "
You can read the entire article about the appointment here.
About Winn Feline FoundationThe Winn Feline Foundation is a non-profit organization established in 1968 that supports studies to improve cat health. Since 1968, the Winn Feline Foundation has funded more than $4 million in health research for cats at more than 30 partner institutions world-wide. For further information, go to www.winnfelinehealth.org.