Post by Robbi Hess
I'm not ashamed to admit when I make my shopping list for my friends and family for the holidays I also include items for my pets. Henrietta typically gets more than the four cats and Spenser, but then she likes to wear clothes and will also play with toys without shredding them the way Spenser does. The kitties are happy with new catnip mice and brand new scratching posts. 
When I think of this month's theme for BlogPaws I also think of the ways in which I could give back to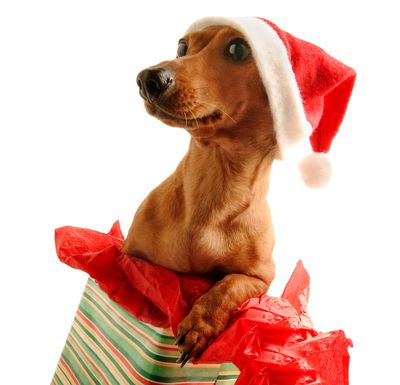 my local shelter. We have adopted most of our cats from our local animal rescue and I know that once I adopted them, paid the fee and walked out the door, my commitment to the shelter wasn't done. I volunteered to do their social media, I drop off supplies that are on the wish list and I stay involved. Giving Month for me and for most of my pet-loving friends is year-round. 
On another note, it is hard to believe that BlogPaws 2014 is a little over five months away! I have been hearing talk in the BlogPaws Community that attendees are already buying their plane tickets because it's Mother's Day weekend and flights are booking fast! Are you going to BlogPaws 2014? If so, there's no time like the present (see how I worked that into Giving Month?!) to register or to ask for a registration for a holiday gift. 
If you were too busy standing in lines at the mall and missed the Black Friday deals, stay tuned because we will be kicking off Cyber Monday specials that you do not want to miss! Rumor has it that even if you've already purchased your BlogPaws 2014 registration you can still participate in Cyber Monday! 
What else did we bring you from BlogPaws Central last week? Let me recap: 
Here's hoping you and your pets have a fabulous weekend and that you get a chance to browse through the BlogPaws blog archives. If you're a pet blogger, pet lover or a pet parent and want to become part of a pet loving community, check out the BlogPaws Community — the only 24/7/365 community of its kind.