If you ever find yourself in a room with pet lovers you can probably list — without even trying — 60 (or more!) things you love about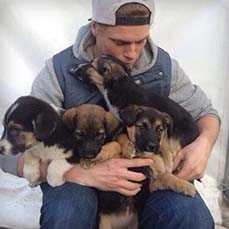 your cat, dog, bird, fish, pot belly pig, ferret or iguana, right?
Read this great post we found on Pet360 that lists 60 Reasons Why Life With Dogs Is Best!
Let us know your favorite reason, any others that you could add and why life with your particular type of pet is best for you!