Welcome to week two of 2018!
How are those New Year's Declarations coming along?
If one of your 2018 goals was to build your audience by producing quality, consistent content, we're here with some ideas to help build out your editorial calendar!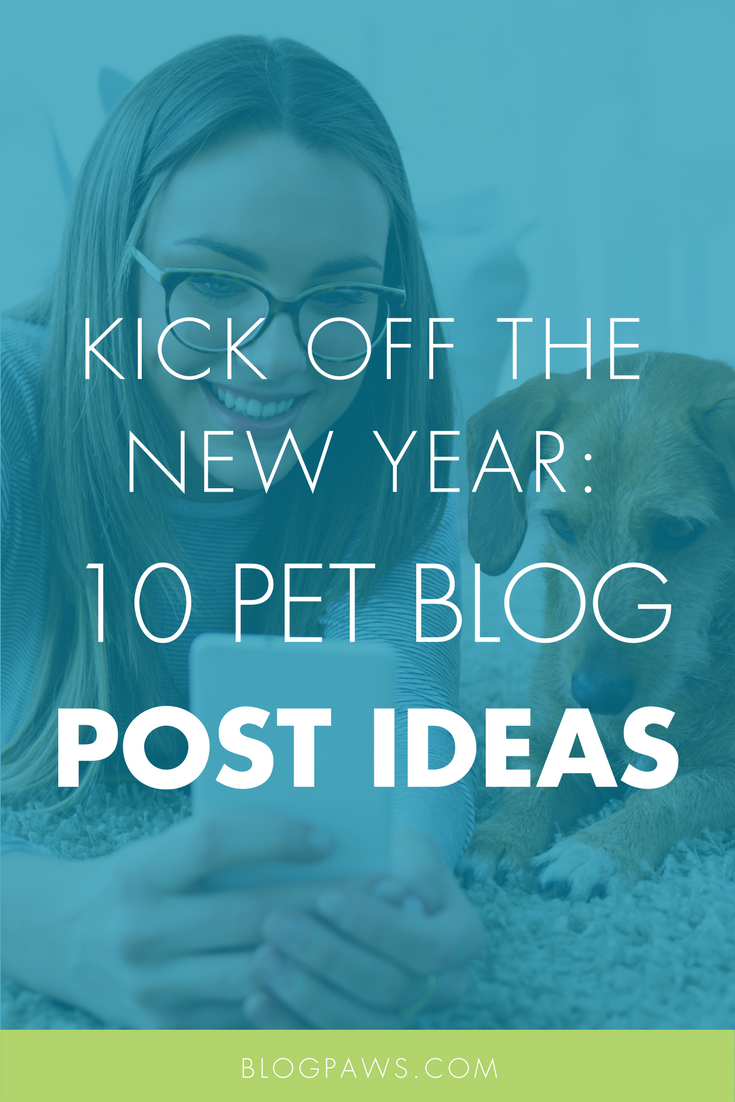 Scope out the 2018 pet-related holidays and themes. From National Bubble Bath Day (that's today!) to January is Adopt a Rescued Bird Month, there's something for everyone!
5 Facts About ___. It can be you, your pets, your blog, anything! In fact, this lends itself to a series and invites engagement. A perfect CTA: Share 5 facts about you/your pets/whatever the topic in the comments below!
My Biggest Pet Peeve as a Pet Parent: For garnering engagement, you can't beat this topic because everyone has some pretty big pet peeves, no matter what kind of pet they love. (Mine: People letting dogs off leash in on-leash areas!)
Misconceptions about your pet: Whether it's breed, size, coat color, adoptee, purebred, mutt, and so on, misconceptions about the pets we love abound. Address and dispel!
Techy Pet Care: How do you integrate tech–from apps to wearables–in managing your pet's care? What do you recommend? What do you not?
A Social Handle Share-a-Thon: Building community around your blog builds success. Share your favorite social channel and invite your readers to do the same in the comments. Then, take a few minutes to follow and engage with them to build loyalty and friendships.
Seasonal Must-Haves: If you gained affiliate income momentum with a range of holiday gift guides, don't lose traction in the new year! Instead, think about product roundups that are relevant to the season, i.e. winter must-haves to keep dogs safe, your cats' top-rated litter products, the best enrichment toys for hamsters, etc.
Host a Challenge: Challenges create a ton of excitement among your community members. Events like "7 walks in 7 days" or "trick train your cat in 2 weeks" drive fun and social shares. Bonus tip: Create a unique hashtag around your event!
Capitalize on the color of the year: Pantone names their Color of the Year, which drives a ton of hype on social media. Capture some of the excitement for yourself with a roundup or inspo post. (ICYMI, this year's color is Ultra Violet.)
List Posts: Love 'em or bored by 'em, list posts drive clicks. Some data indicates that odd-numbered lists and top 10s perform the best, but don't let that info constrain your creativity. Integrate lists into your editorial calendar on a regular, rotating basis. Some January-friendly list ideas: 9 Ways to Enjoy Winter with Your Pet, 17 Must-Have Pet Products in Pantone's Color of the Year, Top 10 Myths about Black Cats, and so on.
Your turn!
What's on your editorial calendar for the month ahead? Any special posts to kick off the new year? If you decide to tackle any of these, please do drop the links in the comments below so we can all visit and engage!
Maggie Marton serves as the BlogPaws senior editor. When not hiking with her two pit mixes, Emmett and Cooper, or playing with Newt the Cat, Maggie writes about them (and the pet industry) at ohmydogblog.com and maggiemarton.com.
Image: nenetus/Shutterstock.com