Guess post by Melissa K. Clinton
January 14 is National Dress Up Your Pet Day! To dress or not to dress; that is the question.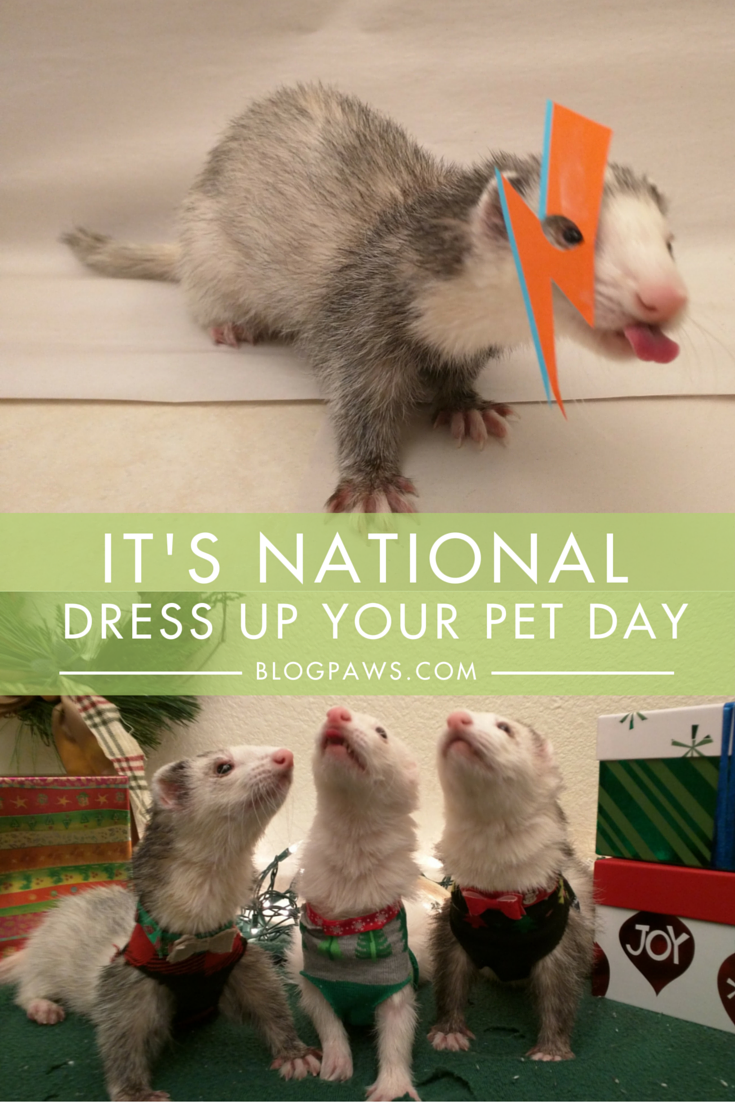 Whether 'tis nobler in the mind to suffer the slings and arrows of outrageous comments or to take arms against the sea of naysayers. I know that's how many pet parents feel when they decide to put a dress or shirt on their dogs and cats. It is surprising that this is such a hot button issue.
Many people feel that putting any type of clothing on an animal is wrong. No ifs, ands, or button-up shirts. Some folks will come right out and tell you that you are not playing with a full deck. You hear people say that it is abusive, stupid or a desperate desire for children. The fact is that most people who spend money on clothing or costumes for their pets also are the ones that take them to the vet, feed them a proper diet and love them unconditionally. It is clear that the divide is mostly between pet lovers and the rest of the people.
The truth is that 9 in 10 people consider their pets to be members of their family. It is estimated that 62 percent of homes have at least one pet. Those statistics are the reason we spend $58 billion annually with the pet industry. Anthropomorphism is at an all-time high and with that comes the desire to dress our four-legged babies. This has not been lost on the clothing designers. Fashion moguls such as Burberry, Chanel, Gucci, Coach, Juicy Couture and Dolce Gabbana all have a pet clothing line. Many celebrities have jumped on the trend. You can now clothe your dog or cat in designs from Martha Stewart, Gwen Stefani, Lady Gaga and Brett Michaels. Don't even get me started on all of the independent fashion designers. You can take your best friend into boutiques for custom-designed apparel. If you have the money, the sky is the limit!
By far the biggest surge in pet clothing happens at Halloween. It is estimated that 15% of Americans buy costumes for their pets. That has led to an incredible $370 million spent to celebrate the holiday in style. There are costume contests, pet parties and parades each October. That prepares everyone for the Christmas season of our furry best friends in red and green sweaters, pajamas, and Santa hats. I am not ashamed to admit to participating in both of those fun opportunities to let my dogs play dress-up. In Louisiana and many other states there are Mardi Gras Pet Parades. It is not unusual to see dogs, cats, and even goats dressed in the traditional purple, green and gold shimmering costumes. The costumes continue throughout the year for holidays including birthdays.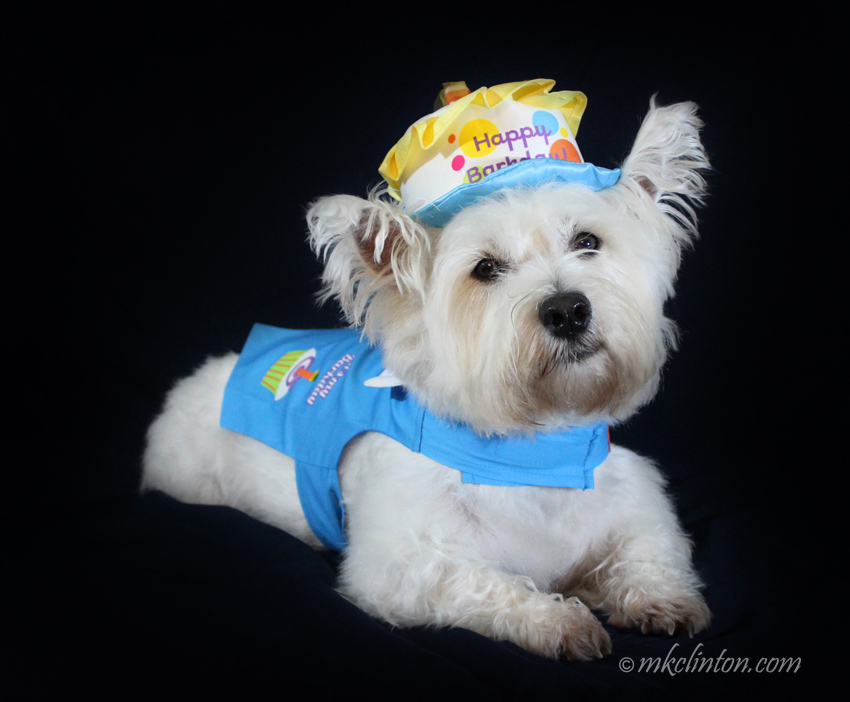 I conducted an unofficial survey with members of our BlogPaws family and found an overwhelming majority (85%) dress their pets on certain occasions. This includes ferrets, rats and even a chicken! A number of our bloggers put boots/shoes on their dogs due to the weather being too cold or hot. The members that don't dress their own pets don't have a problem with it but their pets do not like it. I believe that is the bottom line. If your pet isn't comfortable or rejects being in clothes, then it should never be forced. Of course, it is important to supervise all pets when they are wearing clothing. You know your pet better than anyone else so you are the best judge when it comes to the question "To dress or not to dress." But you should never let the naysayers dull you or your pet's sparkle.
Sources:
http://business.time.com/2012/10/04/millions-on-pet-halloween-costumes-why-we-spend-more-and-more-on-pets/
http://www.care2.com/causes/pets-in-costumes-cute-or-cruel.html
Photos: Pierre courtesy of the author, fabulous ferrets courtesy of Stephanie Minck at Snotface Ferret