An ambassador is someone who shares in a mission and helps support it every step of the way. Each year, BlogPaws selects a group of bloggers as ambassadors to the conference. They are chosen for their professionalism and talent, and this year's group is no exception in their exceptionalism!
We introduced them earlier this year. Now it's time to meet your 2018 BlogPaws Conference Ambassadors! If you missed any of their Facebook Live interviews, they're rounded up here so you can get to know all five!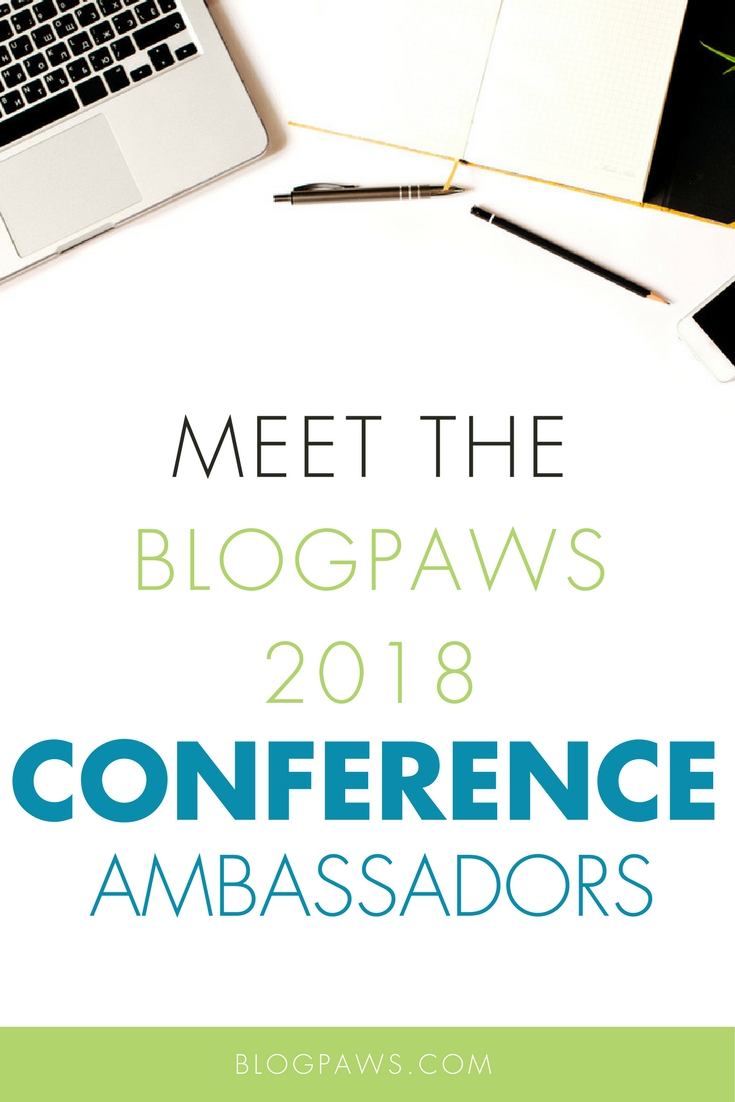 ---
Jenise Carl
---
Elizabeth Keene: Coming soon! Stay tuned!
But, in the meantime, check out her blog post about being a BlogPaws Ambassador here!
---
Alison Reder
---
Joely Smith
---
Dawn White
If you don't already know them, please introduce yourself–they're going to be your resources for the 2018 BlogPaws Conference!
Now that you know the Ambassadors, connect in person with them at the BlogPaws 2018 Conference. Registration is still open and tickets are selling fast!