What inspires you?
What ideas have sparked your imagination but for one reason or another have been simmering on the backburner?
We all have those dream projects, those ideas that burn brightly in a back corner of our minds. But we're busy. Dream projects get pushed behind the day-to-day of blog upkeep and social media management, behind side jobs and kids and pet care and social obligations.
How can you make your dream project a priority?
Maybe you want to learn how to code your own site. Or perhaps you've dreamed of taking a writing class and finally starting that novel. Or maybe you want to figure out how to grow your Instagram account, plant a pet-friendly vegetable garden, launch an e-course, repaint your animal shelter's meet-and-greet rooms, or open an Etsy shop.
Whatever your dream project is, grab a piece of paper or open a blank doc, and answer these three questions:
Why haven't I started on this?

What's holding me back?

How can I let it go?
As busy pet bloggers, we get bombarded with information and tasks around every corner. Our to-do lists are filled with tasks like keeping up with Facebook, Twitter, and Pinterest, taking fresh photos for Instagram, brainstorming post topics, reaching out to experts… ack! And do I need to learn Snapchat? Should I install this particular widget? Is my site loading fast enough?
And it continues on. The important thing to remember is that all those things will be there, ready for whenever you can get to them. Just like your dream project has been for however long it's been in the back of your mind. For just a short time, swamp 'em! Let your dream project take over your to dos, and push those daily tasks to the backburner.
We have an inspired community full of pet lovers. I'm sure many of those dream projects will brighten the lives of the animals in our communities, our families, and our online community of friends. We just need to get to work!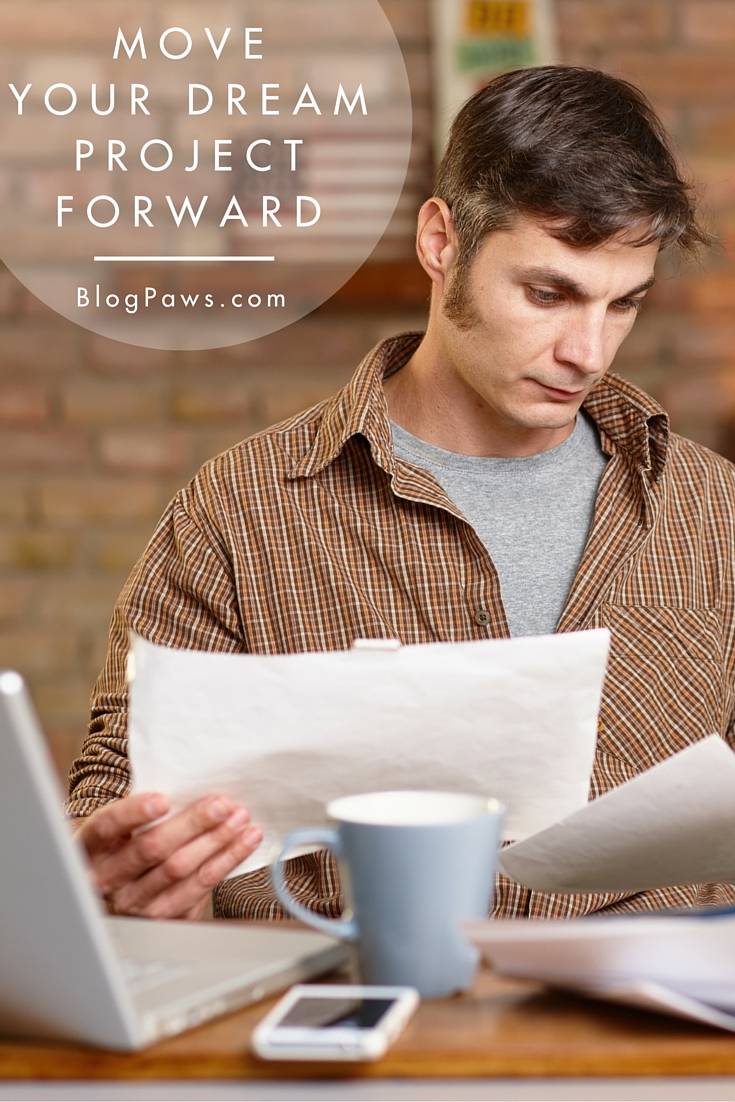 So, what steps can you take today, this weekend, this month to make progress on that dream project? Leave them in the comments so that we can encourage and inspire each other to move forward!
Maggie Marton serves as the BlogPaws senior editor. When not hiking with her two pit mixes, Emmett and Cooper, or playing with Newt the Cat, Maggie writes about them (and the pet industry) at ohmydogblog.com and maggiemarton.com. 
Images: Peshkova/Shutterstock.com and StockLite/Shutterstock.com