As bloggers, you may have noticed that companies are increasingly eating your lunch. That is to say, many of them are implementing a blog to accompany their store. Being content-rich helps attract web traffic and fosters brand trust.
On the flip side, however, there aren't nearly as many bloggers creeping into the eCommerce space. In fact, shockingly few content folks are taking part in the money changing hands online. And, to be clear, that is a lot of money: as of 2016, 51% of all purchases are made online.
With a little reassurance, it may make sense for your blog to open up shop. Why not sell bottles of your homemade doggy shampoo? If you choose to do so, what should you know?
eCommerce or not, the same rules apply
When adding shopping cart functionality to your website, you'll need to respect the general rules of commerce. Depending your state, you'll likely have to get a business permit.
There are federal rules as well: it's illegal to misrepresent your products or services, and truth-in-advertising rules still apply. Not sure if what you're saying is misleading? Try checking against these guidelines from the SBA.
Protection against credit card chargebacks
A chargeback is a general term for refunding a digital payment. It usually happens if something is purchased with a stolen card, or if the buyer didn't receive their goods. While credit card companies sometimes bear the cost of fraud, it's super important that you protect your side of the business.
If you don't want to worry about it, the best way is to trust the experts. Payment processors have advanced security that helps protect against fraud. PayPal is the standard as its trusted and super easy to implement. Further, WooCommerce and Shopify are both eCommerce platforms that provide support in ways beyond just payment processing.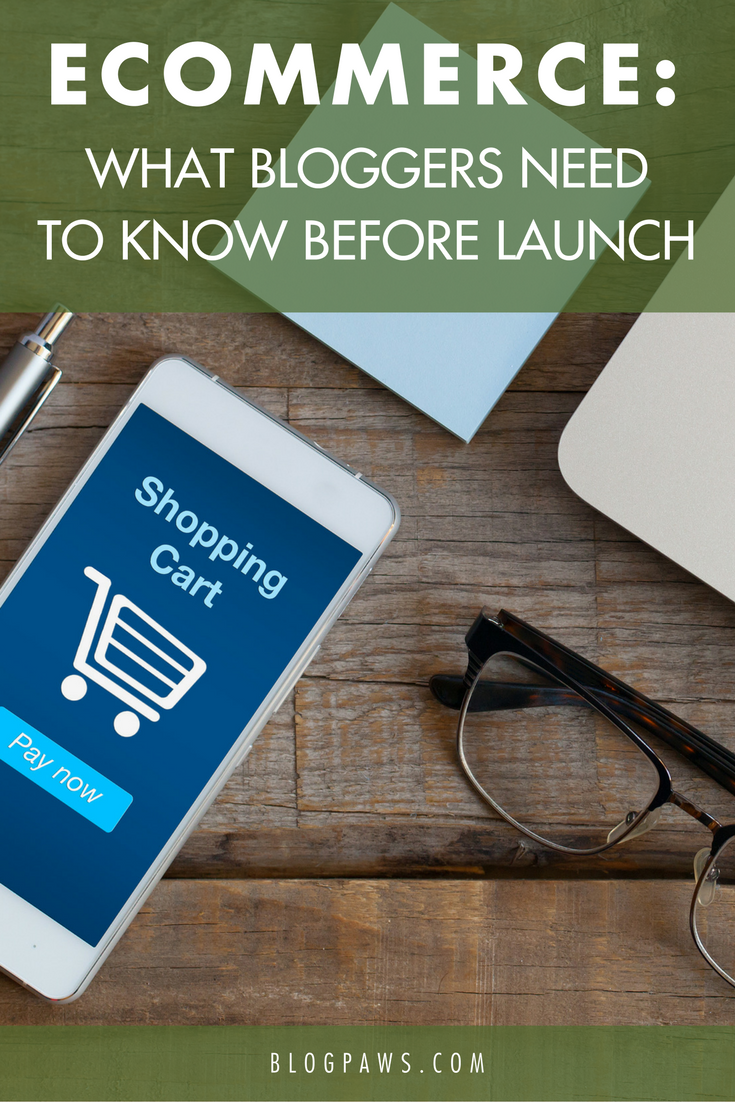 Keep customer data secure
All eCommerce businesses must comply with the Payment Card Industry Data Security Standard. To be "PCI compliant" your business must meet 12 requirements, such as:
maintaining a firewall
protecting stored credit card data
restricting access to that data
Even if someone else is processing the payments, keeping customer data (such as shipping address) secure is a major consideration. For example, you'll want to fully encrypt your website by getting an https:// domain. Unless you're really savvy, it may behoove you to contract a web developer for this.
Plan carefully
It's a good idea to develop an online retail business plan that considers all the details. For example, will you sell your products internationally? If so, you'll need some planning around duties and customs laws. What about sales tax? If your buyer is in the same state as you, then you're obliged to charge them sales tax.
Further, you'll need to start thinking about the user experience of shopping on your site. Is there a seamless path between content and the shopping experience? Is buying something a natural next step for an engaged reader?
As technology proliferates, the opportunities to integrate eCommerce into your existing business are boundless. So go ahead– make a plan, do your research, consult with experts, and get in on the ever-growing online shopping pie.
George Thomas Jr. is a former newspaper reporter, award-winning filmmaker, and outdoor enthusiast who once held the title "Webmaster." He also writes about legal issues in everyday life on the Avvo Stories blog. Avvo is a website with an answer when you're thinking, "Is that even legal?" We can also help you get a lawyer, a w-9 form, or an online divorce. Avvo—Legal. Easier.
Images: David M G/Shutterstock.com