ICYMI: The biggest news out of Facebook recently is the launch of the Branded Content Tool, also called the Handshake Tool because it looks like a handshake! This new tool impacts any influencer who works with a brand in any capacity… that even includes getting freebie products.
BlogPaws' Chief of Everything, Chloe DiVita, addressed Facebook's Branded Content Tool, along with answering some of the biggest questions surrounding the use of the handshake. Check it out below, then keep reading for a breakdown of some key points:
10 key points about Facebook's Branded Content Tool shared by Chloe: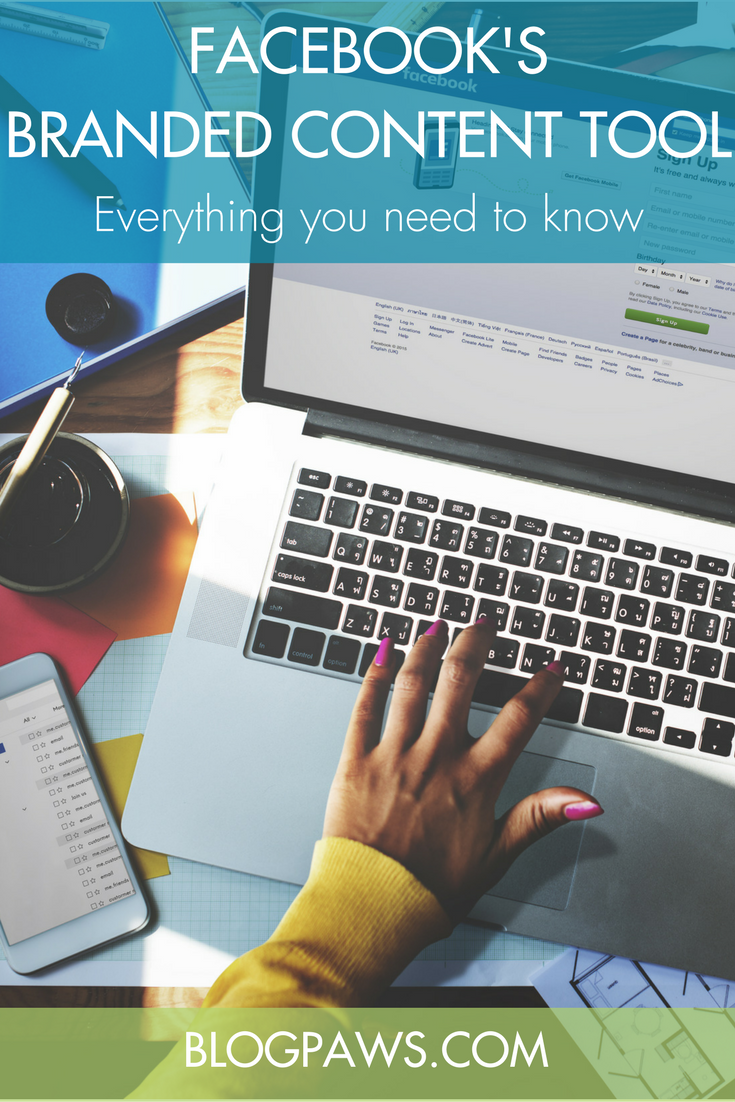 The tool has two main functions: It discloses a paid relationship, and it gives access to analytics to the marketer
Every time you're in a business relationship with a brand, you must use the tool. Remember: That also includes getting free product, not just cash compensation!
You have to have permission from a brand to tag them. Chloe recommends spelling out the use of the handshake tool in your contract. Make these agreements part of your process.
If you do not have a relationship with a brand but mention them with a tag, you're violating these new guidelines since you don't have permission from the brand to tag them. (Plus, don't forget all this is an algorithm that might not be able to differentiate between a paid tag and an organic one.)
If Facebook deems you violated these guidelines, they no longer remove the post. Instead, it won't appear in anyone's newsfeed until you fix or appeal.
You CAN appeal, but Chloe recommends just doing it right the first time! Or, worst case, simply delete the incorrect post and re-post correctly. Currently, there's no clarity on how engagement is affected either way.
As for affiliate relationships, Chloe recommends disclosing the product, not the network. In other words, if you're recommending a book available on Amazon, tag the book's Facebook page rather than Amazon's.
Facebook's Branded Content Tool does not solve for the FTC. You must still disclose the business relationship per FTC guidelines.
Learn more from attorney Sara F. Hawkins on her post, Facebook Branded Content Policy Update March 30 2017.
Follow BlogPaws' Facebook page and subscribe to the blog. BlogPaws has a relationship with Facebook and is able to send specific Qs to the Facebook team. This is all evolving, so stay in touch to stay informed!
Not yet shaking hands? Click here to request access to the branded content tool.
And let us know: What questions do YOU have about the handshake tool? How can we help you navigate these changes? Leave your questions in the comments below so we can help support you!
Image: Rawpixel.com/Shutterstock.com