Updated: August 4, 2022
Tuna Melts My Heart. Grumpy Cat. Prissy the Pig. All the cool pets are doing it, so why shouldn't your cool pet? Creating an Instagram account for your pet is easy. Using some strategy, planning, and social media skills, your pet might just be the next big thing. Here is everything you need to know to start an Instagram account and share your pet with the world today!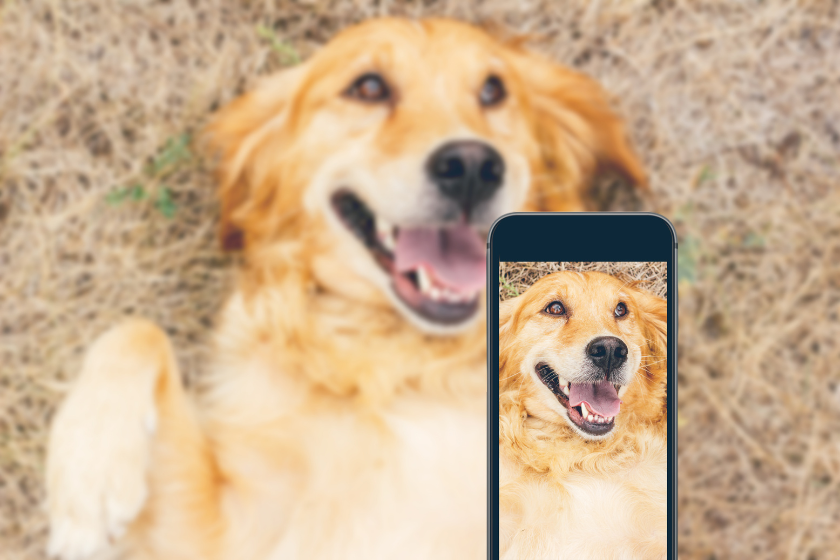 Instagram Basics
Instagram is a mobile app that is available for iOS and Android phones, tablets, and computers at Instagram.com. 
Here are the exact instructions on how to start a new Instagram account from the Instagram Help Center: 
Once You Have an Instagram Account for Your Pet
After you start an Instagram account, it is now time for your creativity and planning to come into play. Ask yourself why you want your pet to be on Instagram. Is it for fun and recreation, as part of a business or blogging strategy? For many of us, present company included, it's both.
Setting Up Your Instagram Profile
Go to your profile by tapping the person icon (which is where your profile picture will reside).

Tap

Edit Profile.

Type in your new name,

username

, website, bio, or private information, then tap

Done

or

Save

in the top right.
Before starting an Instagram page or creating your bio, look at other pet profiles on Instagram. Determine how you want yours to look and gather inspiration from accounts you admire. Do you have a blog or website? Are there certain interests you want to be shared with the world? It's your pet's online persona, so work it!
How to Engage with Other People and Pets on Instagram
Now that you made the decision to start an Instagram account for your pet, it's time to connect with other animal lovers on the platform. NEVER spam people and start asking or begging people to follow you. If there is any one piece of advice you take away from this article, it is that. Spamming is the equivalent of the poop emoji on Instagram, truly.
Start putting yourself "out there" in the same way you have with other social media platforms. Instagram is a very image and video-heavy platform, and quality is key with any media you share.
Blurry pictures, pixelated images, and posting other people's content without permission are all major no-nos.
Do start liking and following other Instagram images and videos. The pet who is the recipient of your love will get an alert that you are liking and/or commenting. But be careful! There is a limit on how much commenting and liking you can do in an hour before Instagram temporarily halts your account.
Don't get your feelings hurt if pets do not follow you back. It is generally a best practice on Instagram to have more people following you than you actually follow OR at least be a pretty even ratio. If you follow 5,000 people and only 200 follow you back, your strategy is all wrong.
Hashtags and Instagram
Do experiment with the use of hashtags on all your photos and videos on Instagram. While the platform will limit your hashtag use to a total of 30, many bloggers and pet business owners have great success by using a smaller number. You will need to experiment to find the right number of your and your audience. 
Proper hashtagging and putting the 'social' in social media are the keys to growing after you start an Instagram account. It doesn't happen rapidly for most, so be patient. I include Instagram and social media engagement as part of my daily ritual and build them into my tasks.
Hashtags are a way for people (and pets) to find you and, hopefully, you will gain new followers organically, get creative ideas, and also see what hashtags are working and are not helping.
I store my hashtags in the Notepad feature of my phone. Others keep them in an Excel doc or on an app like Evernote. There are a few websites and apps that generate hashtags, helping you find new options to use. 
The folks over at Later do a fantastic job breaking down hashtags and how/when to use them on Instagram, so give their article a peek.
Use These Apps to Find Hashtags and Make Instagramming Easier
Hashtagify.me

RiteTag

Tagboard

InstaProject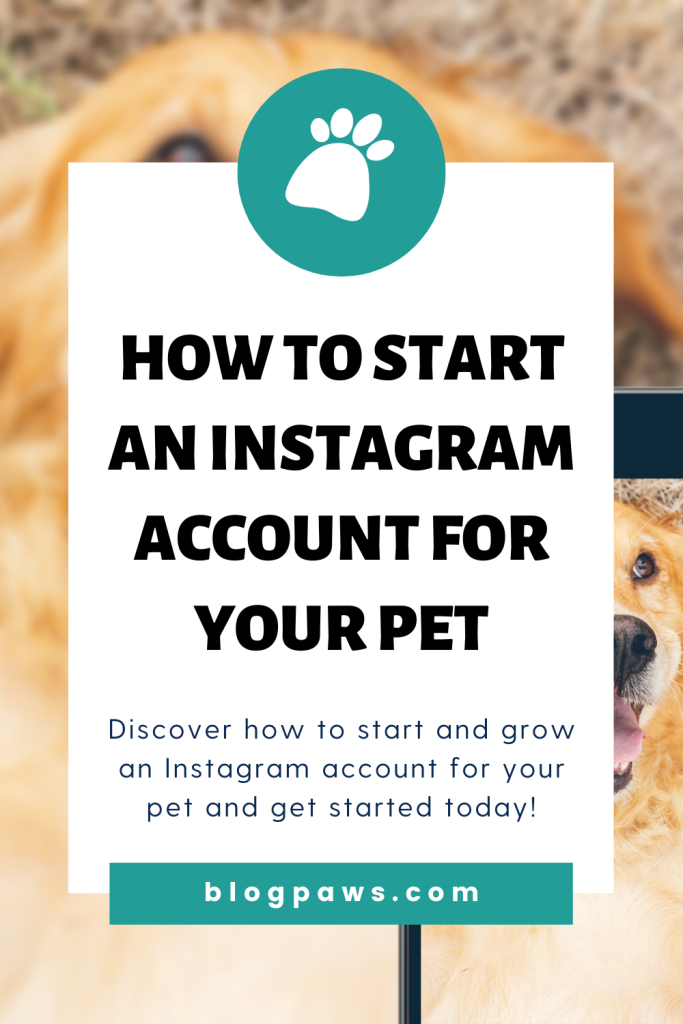 To Be a Business or Not? That Is The Question
With over 200 million businesses currently leveraging Instagram as a marketing tool, don't be left behind! The first step is to learn how to make a business account on Instagram. While this is an easy process, there are a few important considerations.
There are two different types of professional accounts on Instagram: Creator accounts and business accounts. To create a business Instagram account,  you will need to determine which of these options is the right fit for your brand. 
Creator accounts are designed for bloggers, content creators, and influencers. Changing your account to a Creator account will give you access to audience insights as well as the Instagram Shop Features. 
Business accounts, on the other hand, are designed to benefit brands and companies that are focused on selling products or services. There are many benefits to setting up your account as a business account including access to a professional dashboard with in-depth insights. This information is valuable for helping you to grow your account intentionally. 
To set up a business Instagram account, start by following the above instructions to set up a personal account. Then, you can switch your account to a business account by following these steps from the Instagram Help Center: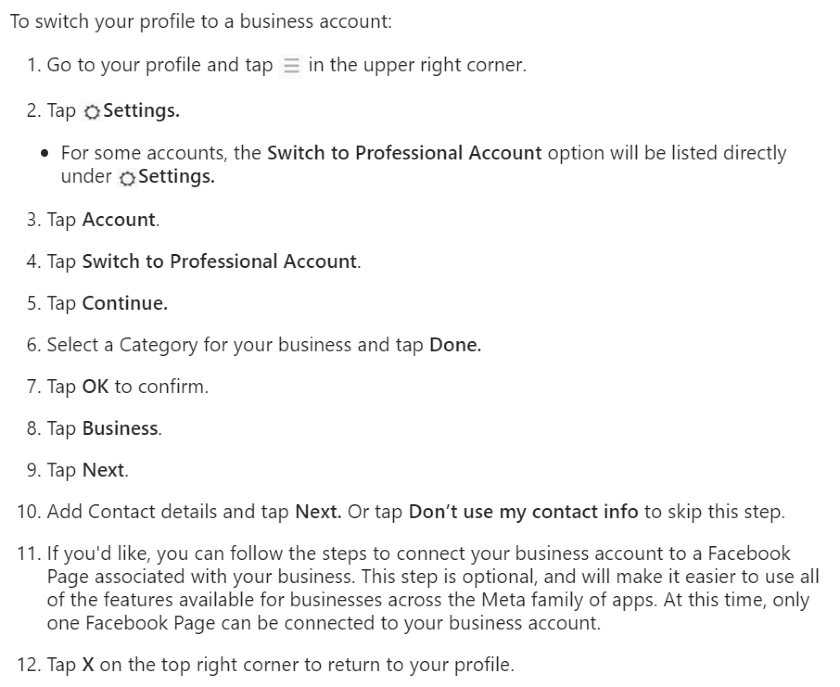 Should you do it? If you want to be seen as a business, you are a business, you want the contact button in your profile, and you want access to basic analytics, yes. If you ever want to switch back to a regular profile, you can do so in Account Settings.
Instagram Ninja Tips
I am eternally frustrated by blog posts and articles that promise to deliver on something and then fall short. By now, you've set up your Instagram account and you have a basic understanding of how to function, grow a following, and engage with others. Now here are some Instagram Ninja Tips:
Be careful of what hashtags you use. Generic hashtags will trigger spam accounts.

Something I picked up from Instagram guru,

Sue Zimmerman

is this: "To be a top 9 post at the top of the hashtag hub, use the location tag to be specific to your location."

Hop aboard a theme bandwagon and plan content out for at least a week at a time. By planning ahead, you aren't stuck wondering "what do I post today?" Instagram needs its own

social media calendar

.

Don't saturate your feed with content. One to two images or videos per day is plenty.

Instagram Stories is a super fantastic way to help your followers get to know you. First impressions are everything.

Never follow and unfollow accounts in an attempt to gain followers. It will backfire. People talk.

Don't buy LIKES. You can get yourself banned.
Do you have an Instagram account? Did you start an Instagram account for your pet?  We would love to hear all about your experiences and successes in the comments.
Carol Bryant is the Marketing and Social Media Manager for BlogPaws and runs her own dog blog, Fidose of Reality, and its fundraising arm, Wigglebutt Warriors. When not busy playing with her Cocker Spaniel, Dexter, she stays far away from cooking. Her trademark is her mantra and is tattooed on her arm: My Heart Beats Dog.®