Instagram ads can be a very successful tool in your social media toolbox. According to Statista, Instagram reached  800 million monthly active users, up from 600 million in December  of 2016.
If part of your social media marketing strategy includes Instagram ads or you are considering using Instagram ads in general, you do this through Facebook Pages.  According to Facebook, Instagram ads are now available to everyone in both Power Editor and ad creation. To run ads on Instagram, you'll need a Facebook Page. They define a page as those for "businesses, brands, organizations and public figures to share their stories and connect with people." If you are a blogger and/or online influencer, you likely have a Facebook Page already. Get ready to use it because we'll walk you through the process of Instagram ads using Facebook and different methodologies for targeting the right demographic at the right time.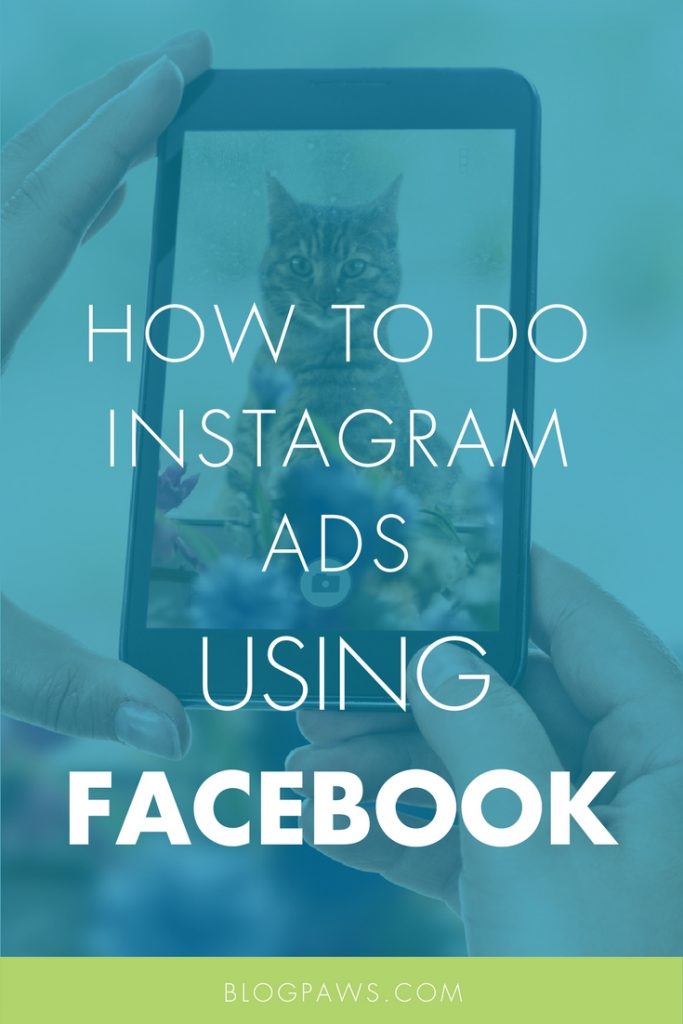 How to Do Instagram Ads Using Facebook
Once you have the Facebook Page set up, it's time to get started. Keep in mind that you do not need to have a Business Manager account on Facebook in order to create and run Instagram ads. If you want to review comments and have the ability to respond to them on your ads, then you'll need to add an Instagram account to your Business Manager or in your Page settings. If you don't have a Business Manager, you can sign up for one.
In the same way you create Facebook ads using the ad creation tool, Instagram ads are set up in the same manner. Once you create the ad, be certain you select "Instagram" in the Ad Preview section. Here's how:
Showcase Your Brand (And Not What Someone Else is Doing)
You may be tempted to place an ad like something you've seen on Instagram, but what works for a cat mom in Australia may not work for a Michigan lifestyle blogger.  Here are 5 things to do in creating an Instagram Ads strategy:
1 Ask yourself if you are currently developing unique content with clean, crisp images to your community (Instagram followers) on a regular basis. Are you engaging with your followers? Liking and commenting on their images? There's a reason that people fast forward through commercials these days on television. People don't want an unnecessary interruption. Your loyal followers will welcome an ad if it is done with the right approach that best showcases your brand. Here's an example of an Instagram ad I placed to promote my holiday dog photo contest. I put $10 behind it, and you can see the LIKES, but more importantly I saw a spike in blog post traffic for that contest within 24 hours of the Instagram ad:
2. Remember that Instagram is a highly visual platform. Quality images are key. Stock photos are great IF they reflect you, the brand. Yes, you are a brand. You want people to engage with your content. You have all of three seconds are less to catch their attention.
3. Have a brand aesthetic on Instagram. Let's use a few examples to point this out. Check out what these pages look like. Don't worry about the text, just the visuals.  Here's an Instagram capture from retailer, Kohls. Notice the clean aesthetic, clear images, and a visual representation of who the brand is and what you will find by engaging with them.
PetSmart is all about pets, and as of this writing, they are all about holidays for and with pets, so of course, their images are clean, swoon worthy, and invite the reader to be a part of the fun and shopping experience: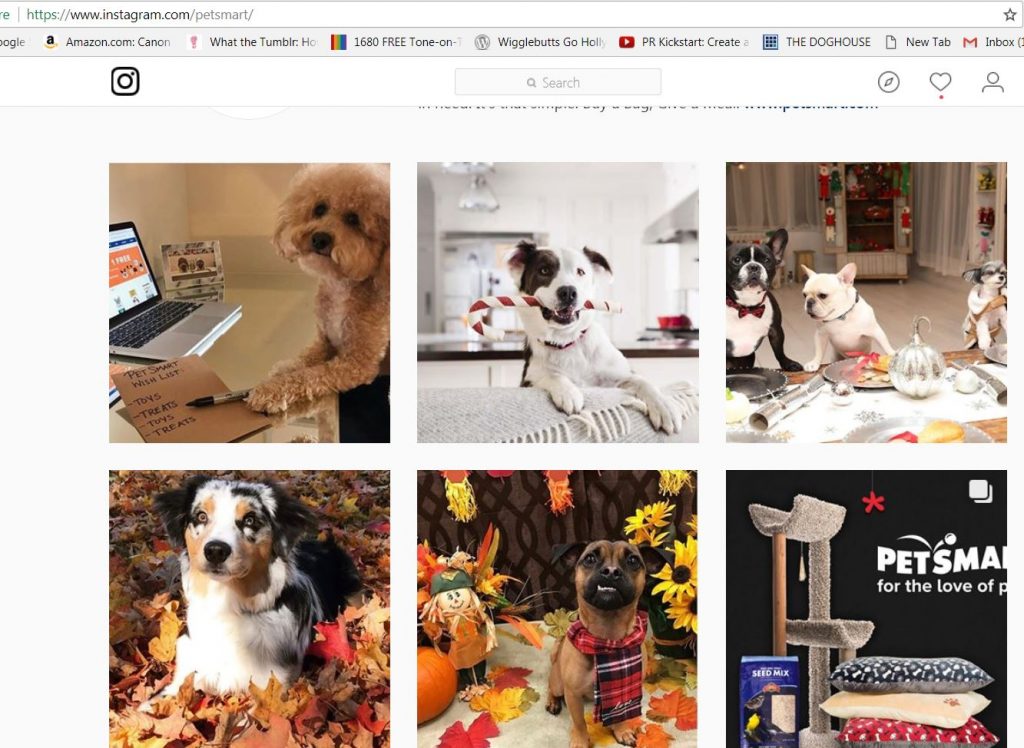 Pet influencers, take note of your fellow Instagrammers that you both like, follow, and those who catch  your eye. Don't copy, but do be influenced by the creativity in their style. Give a peek to The Playful Kitty, Robin Mudge. We know she has a cat, loves cats, takes amazing, crisp photos, and her images draw you in.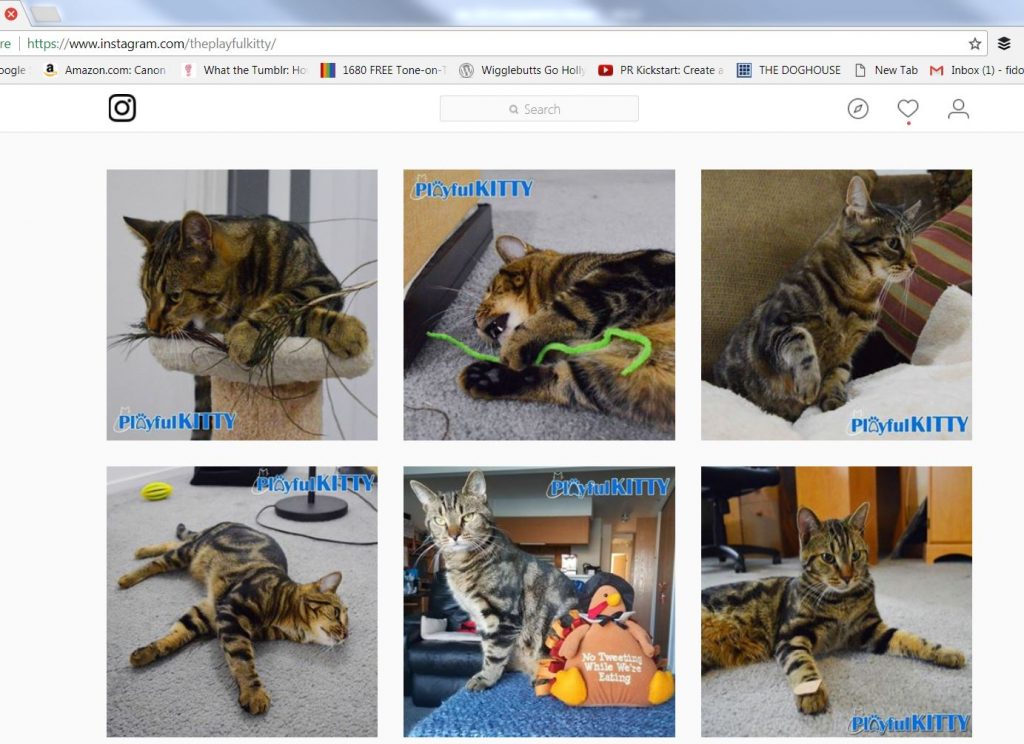 4. Learn how to measure the performance of your Instagram ads to replicate successes and avoid future flops. Just as on Facebook Ads, the performance data for the Instagram ads you run can be found in the Facebook ads manager.
5. Get to know the different types of ads available, experiment, and use the ad types that work best for your brand.  Here's a complete Facebook Ads Guide for reference. You need not read it all, just the parts that apply to you and your social media strategy. Speaking of which…..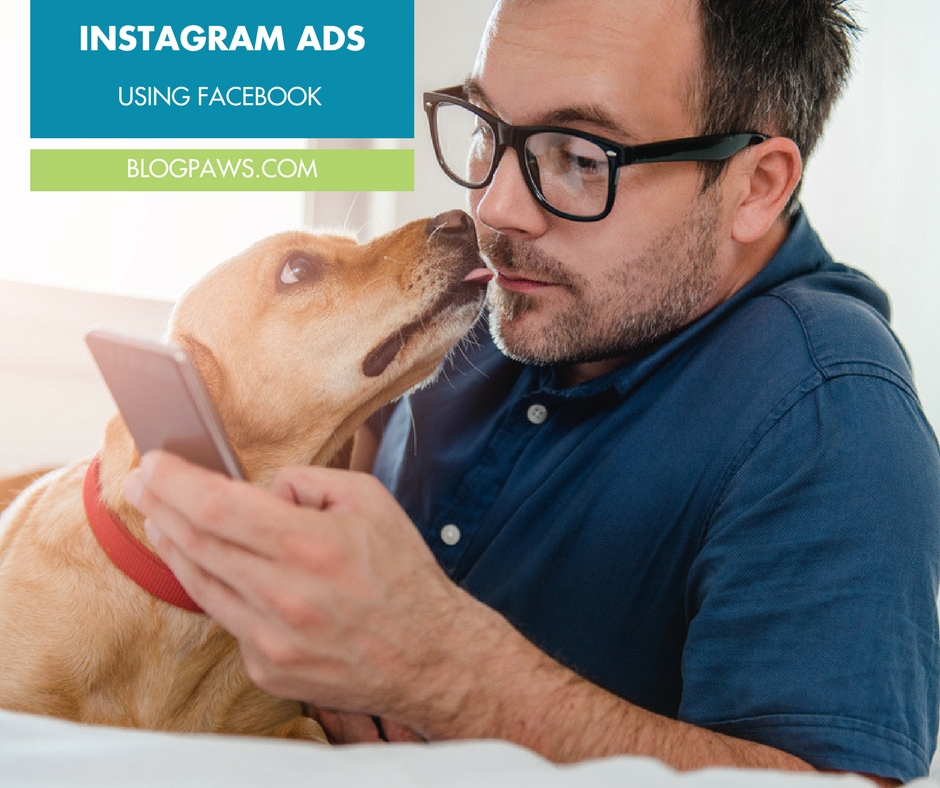 Don't Stop Now
10 Tips to Create an Instagram Editorial Calendar
5 Popular Instagram Tips to Ignore
How to Get More Followers on Instagram
Your Turn
Have you ever used Instagram ads? Any successes? Failures? Over at the BlogPaws Social Learning Community, join in the Holiday 2017 Social Media Challenge for more valuable tips and tutorials to guide you through the rest of 2017 and for a banner year in 2018!
Carol Bryant is the Marketing and Social Media Manager for BlogPaws and runs her own dog blog, Fidose of Reality and its fundraising arm, Wigglebutt Warriors. When not busy playing with her Cocker Spaniel, Dexter, she stays far away from cooking. Her trademark is her mantra and is tattooed on her arm: My Heart Beats Dog.®
Image:  Dario Lo Presti / Zivica Kerkez / Shutterstock