Post by Blog Manager Robbi Hess
Do you have 60 minutes? Do you want to be a pet blogging superstar? It is possible. I am a big believer in goal management processes. I do believe in and practice a lot of time management, but we all have the same 24 hours in a day, it all boils down to how we use those 24 hours to meet our goals — hence my continual progress toward goal management. If you have some goals, or a pet blogging business plan in place, then you can take 60 minutes and work toward achieving those goals.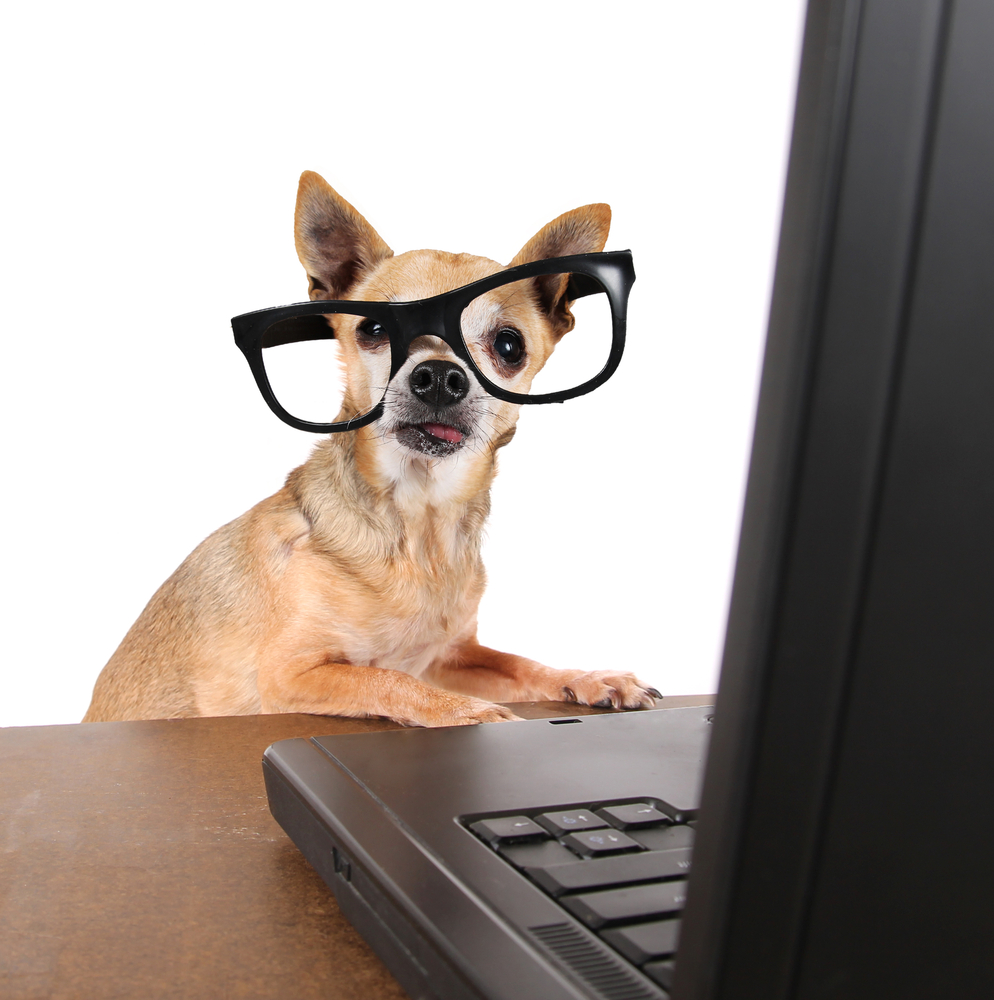 Whether you're a newbie or a long-time blogger it's crucial to your success to have a written goal (goals that are committed to paper are much more powerful) and to have processes in place to meet that goal. If your goal for 2014 is to become top dog in the pet blogging world, here are some of my tips to help you get there:
Be consistently creative. How can you do that? Interact with others in your pet niche. Network with people outside of your business niche. Listen to the trials and tribulations and the triumphs that individuals and other business owners discuss and be open to using those conversations as fodder for blog posts or social media updates. As bloggers, we are (or should be) great listeners and eavesdroppers! Use Google Alerts to filter information that is on the internet in your niche area right into your inbox. Follow industry leaders on social media. Subscribe to email newsletters – even those you feel may be out of your niche area. Being open to and listening in on and networking with professionals from all business niches will keep your creativity flowing. I cannot stress enough the importance of attending networking or blogging or other business events. Mixing and mingling with pet lovers and pet brands at a conference like BlogPaws 2014 can help your pet blogging business soar.
Make a date with yourself. If you're like me, you always make time and space for your clients on your to-do list of daily tasks. When is the last time you put yourself on your to-do list? If you are determined to write a blog post a day, or work on your book, or update your social media put yourself on your to-do list then check it off once you've completed it. You need to treat your pet blog and your pet blogging business as that – a business.
Draw them in with content. What is the first thing you look at when you browse a bookstore, or the newspaper or even a favorite blog? The headline. If you can write a fantastic headline you will lure the readers in (you need to live up to the headline though so don't do a bait and switch). What is a great headline? How-tos, Top 10s, Turning a negative into a positive (for example, Turn Your Scratching Kitten Into A Loving Cat). Pick up a magazine and look at the headlines on the cover; those headlines don't happen by accident, they are calculated to pull you in. As an exercise, take a magazine, look at the headlines then try to use those headlines and fit them into your pet blogging niche. For example: Top Ten Ways To Lose Weight In 2014 could turn into Top Ten Ways To Lose Weight With Your Dog In 2014. This also fits in with BlogPaws January theme of Getting Fit With Your Pets so if you're doing that let us know!
Edit. Edit. Edit! If you write a post, chances are you hit publish almost as soon as you're done, right? That is not the best method. I recommend writing your post in a word doc. While I don't live and die by Microsoft Word's spell check feature, it can catch glaring errors and will also highlight sentence fragments – items you can go back and fix. If you don't have someone who can be a second set of eyes for your blog posts before they go live, then write the post one day, let it sit, then go back and look at it with fresh eyes. Read from the bottom up. Yes, read backwards! As a former newspaper editor I learned that if you read a paragraph your mind will fill in the information it thinks should be there and that may not be the information that is actually there.
How to use your 60 minutes wisely. I am going to assume that you already have a pet blogging business plan in place (if not, email me… we'll talk). With the plan firmly in place you can pursue your goals. Here is a method you can use – I actually saw this on line or in a business networking session I attended but I can't remember the source. Set a timer for 60 minutes. Set aside ten minutes to consider what topic you're going to blog about; if you have an editorial calendar you likely won't need that long. Now take five minutes to write your blog headline; I find if I have the headline firmly in place, the blog post flows naturally from that, however that method may not work for you. Spend 30 minutes writing the blog post. Spend the next ten minutes preparing your social media status updates that you will use to promote this blog post. Walk away from the blog for an hour or a day then go back and edit it. Another great method for editing that I've found is to print the blog post and read it on paper rather than the computer screen, sometimes a different perspective will help you see mistakes.
Do you have 60 minutes to devote to your pet blogging? If so, how will you spend those minutes? We'd love to hear your struggles and your triumphs!
(Photo Shutterstock: Dog surfing the internet)