by: Carol Bryant
Sitting down with a crystal ball for 2014, pet blogging predictions have arrived. Okay, maybe not a crystal ball but as someone who prides herself in working in and for the pet industry, there are many strong indications to share.
The Content Marketing Institute, MarketingProfs and Brightcove performed a joint study and content marketing is king. KissMetrics shares, "Content needs to be tailored to fit the needs and unanswered questions of the target audience."
If you read our recent piece on Headlines to Grab 2014 Audiences,  you know that answering the needs of your audience is crucial. A headline that will engage your followers, draw traffic to your blog or website and help differentiate your post from the millions of others swimming in the blogosphere is one of the keys to unlocking blog success.
Multibriefs reports that Google+ will soar, which is not a surprise. They write, "While Facebook and Twitter always seem to lead the social media pack, it's actually Google+ that has the second-highest number of monthly users, not Twitter."  Pet bloggers should take hold of the SEO power of Google+.
The overall economy has been shaky, but the pet industry was less affected by the recent recession than other retail sectors, according to Multibriefs Good news for pet bloggers: We are the industry's rock stars. Being strong influencers in the pet industry has been at the heart of BlogPaws' mission and mantra since day one (back in 2009).
Two other factors besides an increase in pet ownership are expected to influence an increase in business for independent retailers, per the same Multibriefs report.
The recovering economy. This will provide consumers with more discretionary income.
The ongoing trend of pet humanization. This will spur demand for premium foods, upscale products, and more specialty services.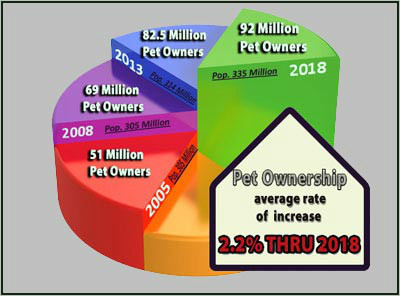 Graph courtesy Multibriefs.com
Pets are the new kids? Yes or no? Sound familiar? It should: BlogPaws knows that pets are family members. Our pet blogger community echoes the sentiment and reality of it: Pets are valued family members AND influence what we, the pet parent, purchases and recommends. Pet bloggers are a major resource for the pet parent, so buckle up: The year ahead is going to embrace and propel pet bloggers forward.
Differentiating yourself from fellow pet bloggers continues into 2014, and BlogPaws has the scoop on what pet bloggers can do to stand out from the pack.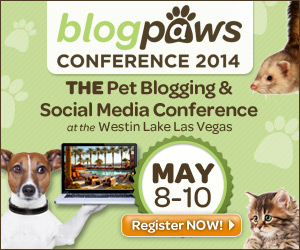 Our parent company, Pet360, recently released information about their #1 comScore ranking, which is a very strong indication of where BlogPaws is headed: Continuing on the road to success for its members, community of bloggers, and pet parents.
Far from being merely an ad serving network, the BlogPaws Pet Blogger Network (PBN) will continue to provide a range of marketing program opportunities, along with growth and development benefits to help pet bloggers define and achieve goals. We know for most pet bloggers, it's about more than just money.
Last but certainly not least, the BlogPaws 2014 Conference will soar, and Vegas is the place to be from May 8 – May 10, 2014. Established in the summer of 2009, before anyone ever thought of bringing pet people together via social media, BlogPaws grew from a start of around 200 pet parents and brands, to the over 3,000 members in our community today.
Our annual conferences bring together hundreds of pet bloggers, pet enthusiasts, shelters, rescues, and the brands who serve them, for social media education, networking, and promoting worldwide change for pets in need. Are you a part of it? Speakers will soon be announced.
What is one pet blogging goal you have for 2014? Let us know in the comments below.