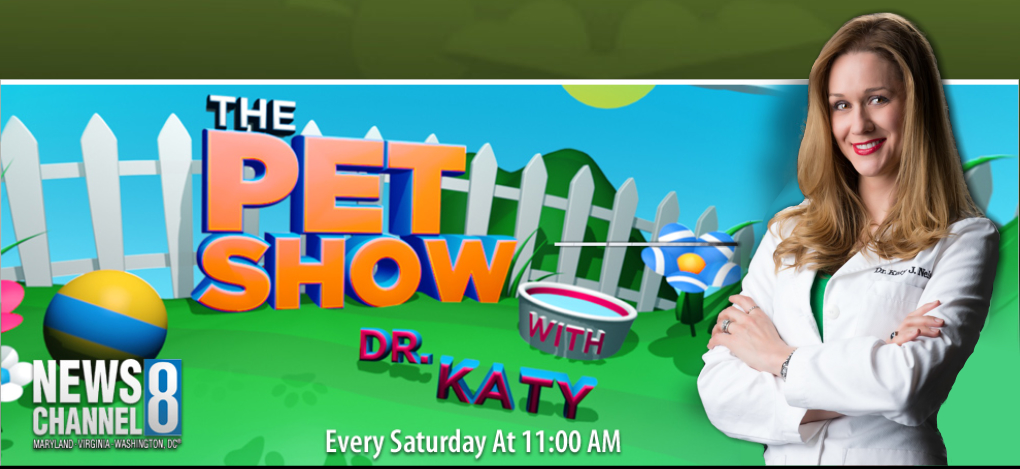 by: Carol Bryant
How would you like the media to discover you? Have you ever pitched the media with something you either feel passionate about or perhaps blogged?
Pet bloggers are becoming today's modern day journalists. Bloggers are highly credible sources of information, as evidenced by the millions of us engaging in blogging on a regular basis. So what should you do to get the media to sit up, take notice, and get yourself covered in print/on television/radio…in other words: Traditional media.
We asked these questions of Dr. Katy Nelson.
Dr. Nelson is an associate veterinarian at the Belle Haven Animal Medical Centre in Alexandria, VA. as well as the host and executive producer of "The Pet Show with Dr. Katy" on Washington DC's News Channel 8 – the show airs at 11am on Saturday mornings.  She's also known as "Dr. Pawz" on Washington DC's All News Radio Station, WTOP. Read her blog on WTOP Living every Wednesday morning and catch her live in-studio every other Thursday at 12:20 pm talking about timely topics for your pets. You can also find her reporting on animal health topics for WJLA ABC 7.
On Thursday, September 4th, Dr. Nelson joined us for a Google Hangout Live on Air to dish how pet bloggers can get the media to notice them.
Before you hop into this fab discussion, BlogPaws is proud to spread the word about Dr. Nelson's passion project.  You can also scroll to position 24:20 on the Google Hangout to hear Dr. Katy Nelson explain this amazing project she is involved with.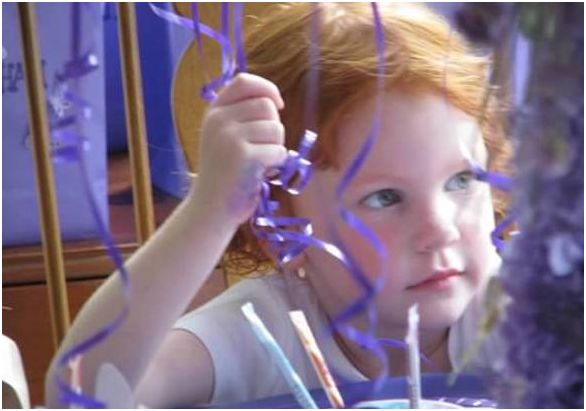 Tell Them I Was Kind
Catherine Hubbard used to chase butterflies, trying to catch them before they flew away.  Then, she had an epiphany. Catherine decided she would stop chasing butterflies and just sit still, allowing them to come to her. She whispered to each one when they arrived "tell your friends that I am kind", so more would pay her a visit. Catherine was six years old.
Catherine is no longer with us, as she was a school shooting victim on December 14, 2012, when a lone gunman entered Sandy Hook Elementary School in Newtown, Connecticut.  Her mother, Jennifer Hubbard, wants something good to come from this horrific life-changing nightmare.
At the tender age of six, Catherine so very much loved animals that she had business cards made which read "Catherine's Animal Shelter"; her chosen title was "Care Taker". Catherine loved her dog and her rabbit and she dreamed of having a place for animals to come together and be loved and cared for.
Sanctuary
The Catherine Violet Hubbard Animal Sanctuary will open later this year. It will stand on a 32-acre plot of state park land. Animals will live at the sanctuary, be cared for, and children will visit to learn about and interact with the animals. Little Catherine's dream will come to fruition.
The journey to bring this plot of land to a realized dream is not an easy one, but through the "Tell Them I Am Kind" documentary, the public can share in and honor the memory and mission of little Catherine, tragically taken from us way too soon.
 Documentary and How You Can Help
This documentary is scheduled to air on Connecticut Public Television (CPTV) around June of 2015,  and they do anticipate national exposure, as well. There are several ways you can help. Donations can be made through CPTV and will receive a tax deduction. Donors can give through an Indiegogo page:  Tell Them I am Kind Kickstarter
or
Through the webpage: Tell Them I am Kind
Google Hangout Key Points and Highlights
How can I get traditional media to cover my blog stories as a pet blogger? 3:44

Where can I get media training? 9:40

How can I find the right person to pitch? 11:00

What does my pitch need to look like?

Are pet bloggers being viewed more seriously these days? 13:40

Fashion safety items for your pet: Good pitch? 17:30

Should you ever call a reporter? 21:00
Learn more about Dr. Katy by visiting The Pet Show.
And here is BlogPaws' PR and Marketing Manager, Carol Bryant, on The Pet Show with Dr. Katy on 09/06/14: (scroll to 7:42)
 Have you dealt with the media? What's worked for you?