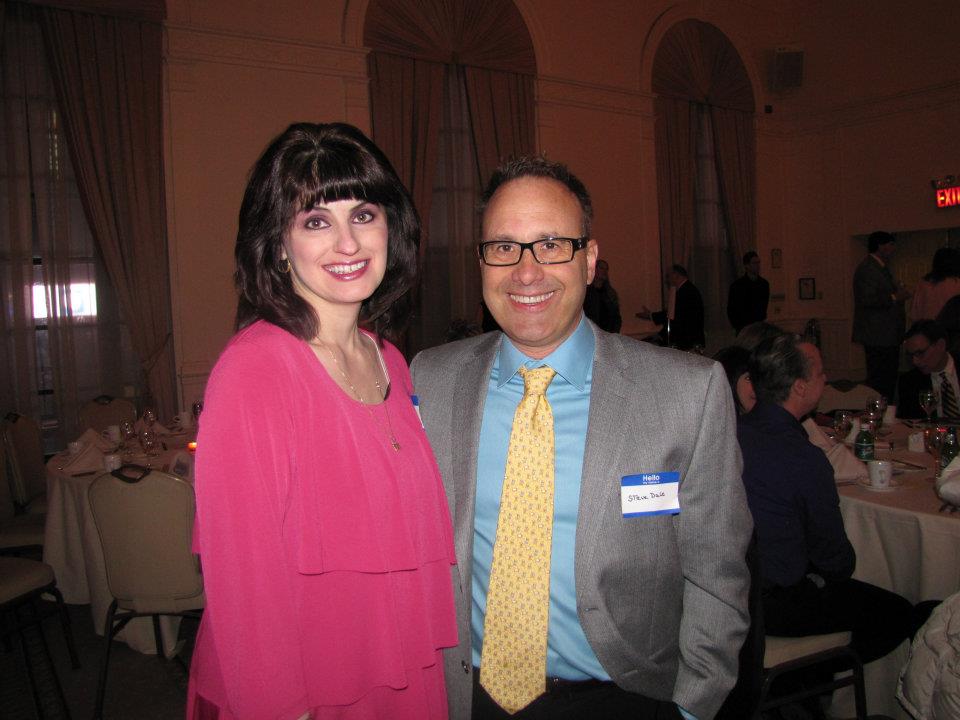 BlogPaws' PR Manager, Carol Bryant, with Steve Dale
Cats matter, and that's one of the messages being delivered at the BlogPaws 6th Annual Conference on Lake Las Vegas in May. The Winn Feline Foundation has teamed with BlogPaws to present the annual Winn Media Appreciation Award to one select attendee.
BlogPaws has upped the bar and has a huge announcement in conjunction with our friends at the Winn Feline Foundation, courtesy Steve Dale. Steve Dale, CABC (certified animal behavior consultant) is author of twice weekly national newspaper column (syndicated by Tribune Content Agency). He's a contributing editor, USA Weekend and host of two national radio shows (Steve Dale's Pet World, The Pet Minute) as well as Steve Dale's Pet World on WGN Radio, Chicago. His blog is chicagonow.com/stevedale. He's also a contributor to Advanstar blogs/publications. At Cat Fancy magazine he's a special correspondent. His many TV appearances range from Oprah to National Geographic Explorer.
"The Winn Feline Foundation Media Appreciation Award was created to thank journalists who support and promote awareness of feline health," says Winn Board Member Steve Dale. "BlogPaws is the highest profile and most credible educational event which celebrates expertise among journalists who regularly write about pets, so announcing the Media Appreciation Award at BlogPaws makes perfect sense. Most important is communicating information to the general public regarding cat health and welfare, and supporting additional research – as we need to learn so much more."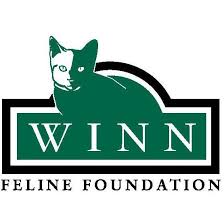 This year's recipient will receive the award from inaugural recipient, Steve Dale. Since 2005, the Winn Feline Foundation Media Award has recognized journalists and editors who publicly support the mission of the Winn Feline Foundation to advance feline health studies and to communicate facts about feline health. Past recipients of the Winn Feline Foundation Media Award have included Steve Dale, Beth Adelman, Pam Johnson-Bennett, Amy Shojai, Kim Thornton, Kari Winters, and Darlene Arden.
BlogPaws hosted its first pet-friendly social media and marketing conference in 2010 and has grown annually into the biggest social media event and conference of its kind. From May 8 through May 10, BlogPaws will hold its 6th conference in Lake Las Vegas, Nevada. There, hundreds of pet parents will gain information to help them polish their blogging, social media, SEO, and online publishing skills. The conference inspires pet parents to collaborate with one another on business projects and pet welfare causes. BlogPaws is also a place where pet bloggers and microblogers connect with agents and executives who sell the consumer brands they buy every day.
"This is another historic first for BlogPaws," said Tom Collins, Director of Program, for BlogPaws. "We are proud to have a pet blogger being recognized with such a prestigious award, as the pet blogging space is a very influential one."
Steve Dale is also a speaker at the BlogPaws Conference. His session is, "Do You Speak Cat? (Helping to educate pet owners about behavior and how lives can be saved)" and we expect a full house and sell-out conference.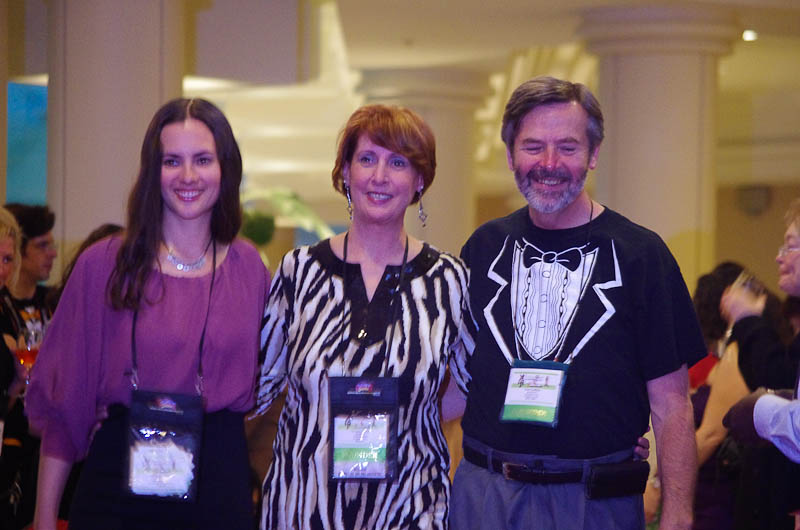 Left to right: BlogPaws team including Chloe DiVita, Yvonne DiVita, and Tom Collins.
For more about the BlogPaws Conference, including program, speakers, and the Red Carpet awards ceremony visit the BlogPaws website. See you in Nevada!