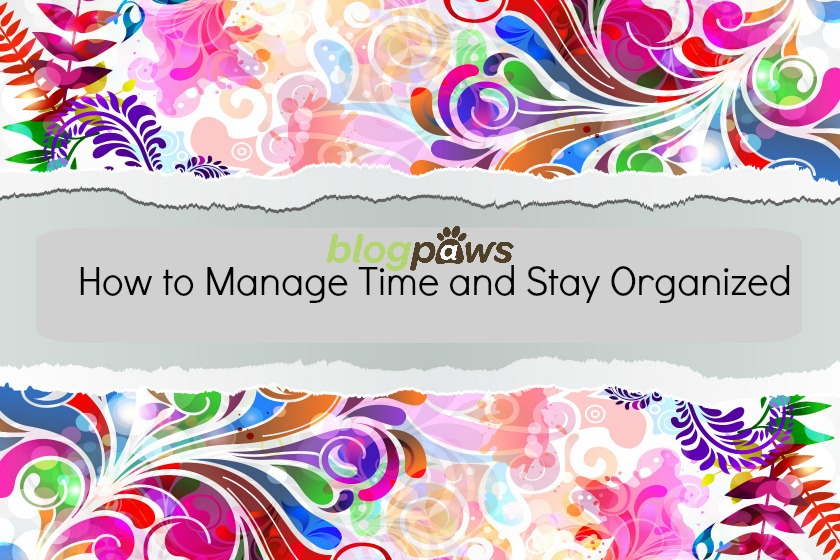 If you work, you are amongst the millions of people who could probably use some time management skills. I am the first to admit I sorely need some time management help. Life is busy: Careers, kids, pets, hobbies (wait, what's that), blogging, and trying to get it all done: Can we add an hour to the day? Knowing how to manage time and stay organized are two of the major complaints we hear from bloggers.
I am not alone in this sentiment. Certified Professional Organizer, Bonnie Dewkett, and BlogPaws Blog Manager and writer extraordinaire, Robbi Hess, will be speaking at the BlogPaws Conference in May. They wanted to give us a sneak peek at their topics of time management and getting organized, so this past week they joined us for a BlogPaws Hangout on Google Plus.
At the conference, all the sessions will be buzzing about, and the sessions with Bonnie as well as the one-on-one table topic with Robbi serve as the catalyst to accomplish your blogging and career goals. After all, we can't certainly implement a plan unless we know how to both manage the time involved and get the process organized.
If you didn't get a chance to see the Google Plus Hangout, kick back, relax, and spend 30 minutes on you.
Deliverable and actionable tips are abundant in this video, so pay close attention to:
How time management can make you a better blogger
How can I get more done in less time
There aren't enough hours in the day, can you help me make better planning and scheduling choices?
Check out all the BlogPaws speakers here for the Nashville Conference.
Get your tickets for Nashville here.
Sign up for our newsletter
And learn more about Bonnie Dewkett and Robbi Hess, too.