by: Carol Bryant
Camilla Gray-Nelson made over one million dollars in her business in one calendar year. She did it without a business plan, but with a blog, and on Saturday, August 15th, I had the opportunity to sit in on her "how to" session at the Women in the Pet Industry Conference in Portland, Oregon.
Gray-Nelson is the self-proclaimed Dog Talk Diva® and has over 20 years of experience training dogs and their people. She owns and operates the Dairydell Doggie Dude Ranch and Training Center in Petaluma, California and is the author of the best-selling "Lipstick and The Leash: Dog Training a Woman's Way."
On Leadership
Gray-Nelson told attendees that animals are instinctively drawn to universal markers of animal strength and leadership–boldness, passion, decisive action, clear positions and unapologetic confidence. She explained the top dog of any pack must display all of these traits and conversely, that any sign of weakness, accommodation, capitulation, inconsistency or anything seen as appeasement behavior will disqualify any dog or candidate from top status.
"Every social mammal chooses a leader of their group. In the United States, we do it every 4 years. Dogs at the park do it every 4 minutes. Other than timing, the process is the same" she shared.
On Women in Dog Training
In an article for the North Bay Business Journal, Gray-Nelson shared, "Of all the things I've done in my field, I am most proud of establishing my new Dog Talk Diva brand which identifies women as the target audience; 74 percent of every dog-owning household leaves dog training to a woman, yet no one had targeted her special needs in this area. "
From Rags to Riches
What began as a home-visit training business operated from her pick-up truck, she has grown to a 10,000 sq. ft. boarding and training barn with over 20 employees, space for 70 dogs, a 22,000 sq. ft. covered dog sports arena, 10,000 sq. ft. outdoor training/exercise arena and 2-acre private dog park.
In 2006, she was making ends meet in her sole proprietor business of 5 figures. By the end of 2011, she had 20 employees and 7 figures in sales revenue. In 2012, she was honored as the North Bay's Woman Entrepreneur of the Year in my SF Bay Area region. And she did it all without "advertising" in the traditional sense.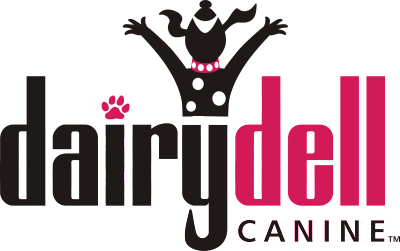 Key Points
Here are some key takeaways from this fantastic session:
In order to get someone to be your customer (i.e. reader if you are a blogger, like me, reading this): Like me. Trust me. Pay me. If someone likes and trusts you, the money will come.
Do not try to impress people: Help them. If you have a service or something a person needs, they will respond.
Help your customer (reader) solve problems: Give them a solution and show them it is possible through your product/blog post.
Treat your client (reader) like your best friend and go out of your way to help them.
Your customer (reader) should get help and hope from you.
Know what you sell: What is the purpose of your blog? Are you sticking to it every time you post?
 On Blogging
Gray-Nelson established herself as an expert in her space and grew her business by having a blog. On Dog Talk Diva, she was able to brand herself and reach out to media without (in the beginning) the assistance of a PR specialist.
She also wrote a book to establish herself as an expert, which won the best book award at the Dog Writer's Association of America.
What are you doing to give your readers exactly what they want while becoming their friend and trusted resource?