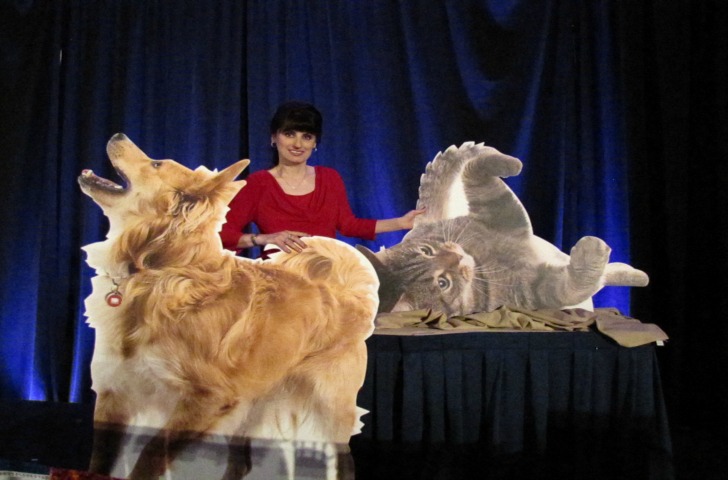 Me at at BlogPaws Conference
by: Carol Bryant
Is it worth getting involved with pet blogging and attending a BlogPaws Conference? Someone asked me that in the past few weeks, and this is a question I get time and again. Looking back at the path my career has taken and the educational and networking opportunities I've gained, the answer is a resounding "YES!"
There are at least five burning questions that get thwarted my way now and again and this post serves as a go-to resource when those queries are tossed my way. So here's a few things you might not know about BlogPaws, the conference, our network, monetizing, behind-the-scenes, and a few surprises.
Who should attend the BlogPaws 2014 Conference? BlogPaws conferences deliver educational sessions on topics ranging fromfinding content for your blog, to search engine optimization (SEO), to turning
your blog into a business or a book, to holding fundraising events called "Twitter-pawties," to using specialized contest apps on Facebook, and much more. While a majority of the attendees publish about — or in some cases AS their pets — the topics apply broadly to anyone who wants to learn more about effective use of social media and blogging.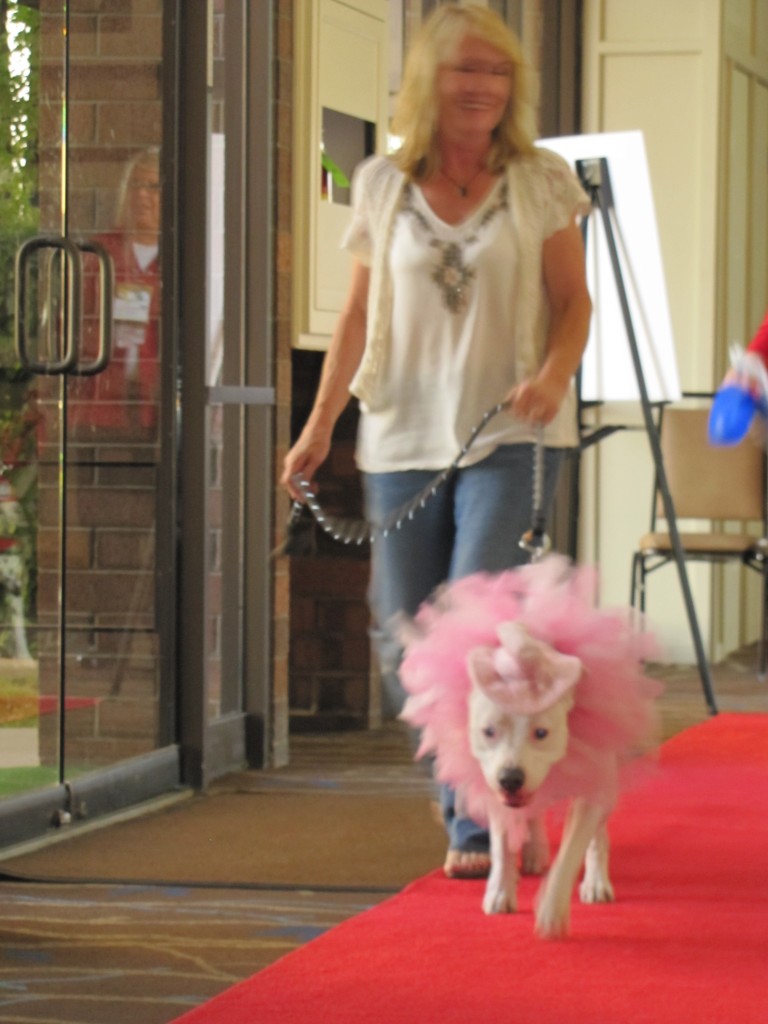 Is the Conference necessary considering I can talk to people online and look up any topic imaginable on the Internet?  I am someone who works from home—I've done so for over a dozen years and I thrive in a remote environment. Like blogging, however, work from home does not mean never leave the home. I can honestly say without attending conferences like BlogPaws, I would never have the connections, confidence, networking opportunities, and social media education I've received over the  course of five conferences.
Coming face to face with folks you talk to all year long escalates the relationship to a whole new level. Seeing someone you tweet with makes magic happen. Friending someone in person means so much more than just Facebooking. Being able to commiserate with your colleagues and make new connections is worth the price of admission alone.
The education is top notch as well, and the majority of what I've learned in social media and blogging is a result of sessions attended at the BlogPaws yearly conferences. Our annual conferences bring together hundreds of pet bloggers, pet enthusiasts, shelters, rescues, and the brands who serve them, for social media education, networking, and promoting worldwide change for pets in need.
You can ask the experts face to face the questions you might have. You can actually meet the speakers in person instead of hoping an email or Facebook comment gets a reply. One of my fondest memories at the BlogPaws Conference in Ohio, back in 2010, came when I got to ask co-founder Yvonne DiVita for advice about getting my just-started blog off the ground. Those conversations are invaluable.

So what's up with the cost of the conference and is it really worth it?
The Blogger Full Conference Pass includes:
Admission to Thursday evening reception
All Friday General & Breakout Sessions
All Saturday General & Breakout Sessions
So that means three days of:
* First-rate social media educational seminars delivered by
experts in their respective fields
* Meeting pet parents and their pets in person – many of whom are your online network of fellow bloggers and microbloggers – along with other folks you'll want to meet
* BlogPaws "Nose-to-Nose" Social Media and Pet Blogging Awards done red carpet style
* A bag of goodies galore filled with pet products (dog or cat)
* Additional access to a world-renowned video director and
producer of pet videos
* Access first hand to pet product sponsors and brands
* A weekend of pet-friendly fun and networking
* Breakfast, lunch, and snacks from a finely selected menu
* Ideas to launch, continue, or escalate a business involving animals whether for or non-profit, on a blog or a microblog (like Twitter or Facebook)
* Spread the word about your cause, business, rescue, or group to key players and community
For $229, the above is a steal, honestly. Having taken many seminars and sessions in my life, I can honestly say they cost wayyyy more than $229 for ONE session not including all the extras mentioned. If you've ever planned a wedding, BlogPaws event planning is the equivalent of being a wedding planner times ohhhhh, 1,000. It is work, a labor of love, but oh-so-worth-it when everyone comes together in the name of animals, being the change, learning and growing, and paying it forward.
What if I am new; will I be out of place or have anyone to help me before and during the conference? Not only do we have a specific newbies group in our online free and growing community of near 3,200 members, but thanks to Ambassador Caren Gittleman, newbies have a person and place to ask questions and get acquainted with all things BlogPaws.
Here is the Conference Newbies Group link
Here is the Year-Round Newbies Group for any non-conference questions and discussions
Do Other People Have Similar Concerns and Questions That I Do? Our blog manager, Robbi Hess, writes about this and she is very succinct in sharing her tips and what BlogPaws can do for you.
She says, " Cost may be an issue for pet bloggers that want to come to the conference — just as cost may be an issue if you're going to grab another Starbucks coffee or the special dog food your pet needs because her tummy can't tolerate any other brand. In a discussion with our BlogPaws Special Projects Manager Kristin Dewey she said, "when I first came to BlogPaws all I saw was how much it cost then I realized I was doing this for me… for my business…"
Read her entire post and how BlogPaws can work for you here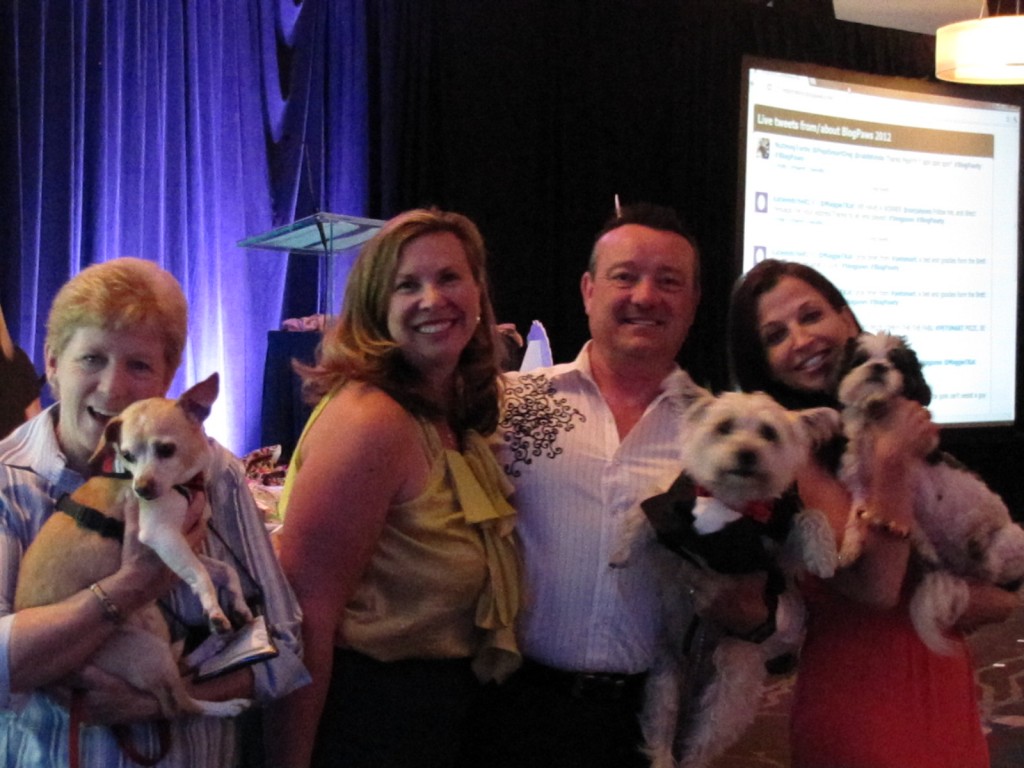 How About Connecting Outside of the Conference? Finally,  if you are wondering what all the fuss is about the online Community, why it can help you, how to get involved, and what the scoop is on the Pet Blogger Network to monetize, along with our new Pet Blogger Influencer Group, here's details on all that:
The BlogPaws Pet Blogger Influencer Group is a targeted group of our community members. NON-BRAND pet bloggers and microbloggers are welcome to apply and join.
Be part of a trend-setting panel of pet bloggers/microbloggers/pet parents who enjoy sharing their opinions and being a valued voice in the ever-growing pet blogosphere. Request admittance here: http://community.blogpaws.com/group/blogpaws-pet-blogger-influencer-group
Apply for opportunities for Pet Bloggers and other social media influencers to get paid for your time and creative effort. If you have questions about the BlogPaws Pet Blogger Opportunity Network, we have a complete FAQ here.
SO what are you waiting for? The sky's the limit – make 2014 the year of YOU – join us at the BlogPaws Conference. It's a mere 4 months away!