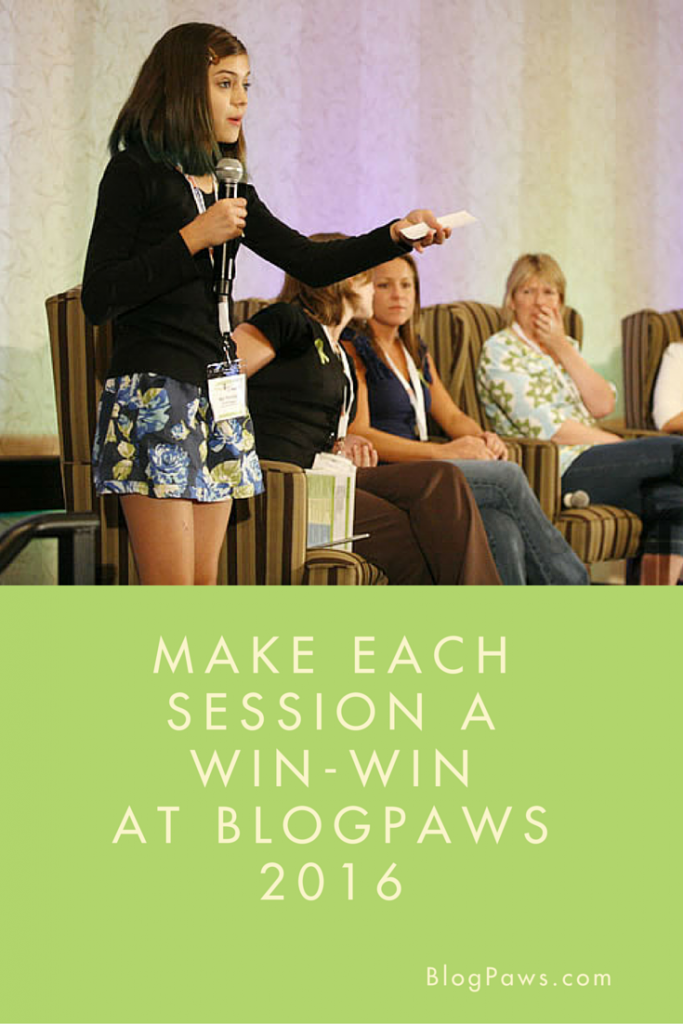 Question: How do you make each session a win-win at BlogPaws 2016?
Answer: You make a plan.
We've talked about plans before. You've been instructed to create a business plan for your blog and to consider the concept of a daily plan for your work. Now I want you to take those learnings and create a plan for your conference attendance.
Let's look at what might be in the Plan for Success at the BlogPaws 2016 Conference:
Look at your business plan – it should include your goals and your needs. A goal is what you plan to achieve. A need is what you must achieve. List attainable goals and needs. For instance, you want to meet a BlogPaws Executive. That's a goal. It's a good goal. An achievable one as we will all be at the conference. Or, you need to learn how to take better photos. Also achievable because we have a session on that. Mark it down – you MUST attend the photography session. Don't forget to note why, and what you plan on doing with the information you will learn.
In your need to learn better photography, you probably want to learn how to use lighting more effectively; how to get your pets to sit still; how to crop photos effectively. Write these 'needs' down and if your question is not answered in the photography session, plan to stay behind to ask the presenter your question. Or, find him or her in a networking event or at breakfast, and be brave enough to say, "hi."
Understand that everything starts with "hi." It can be directed at the pet approaching you, or the pet lying at the floor near your sneakers, during a session. The "hi" begins the conversation with the human attached to the pet. It starts a new conversation, one that could develop into a fun, engaging relationship at the conference, and beyond.
If you notice two sessions that are important to you happening at the same time, don't despair. Make the choice of which one is most valuable to you, and attend that session. Before you do that, ask a friend is who is attending the other session to trade notes. Don't have a friend in the other session? Make one. There will be several hundred people at BlogPaws. I know dozens of them want to make friends with you. Share with these people. Each of you has a vision of the future that, I daresay, is similar. So, decide who is going here and who is going there and make sure you take good notes.
Dress properly. Every year we hear from folks who find the rooms too cold. Sometimes too hot, but most often too cold. Bring a sweater. It's Phoenix in June. The air conditioning will be blasting and BlogPaws has no control over the temperature in individual rooms. It's easier to take your jacket or sweater off, if it gets too warm, than it is to sit there shivering if you're too cold and didn't bring a cover-up.
Before you even pack your bag, list the speakers that you feel will be most important to meet face-to-face. Understand that each session will likely be full and many of your friends will rush to the front to talk with a speaker after her session, leaving you at the end of the line, perhaps. Plan out when you will say hello face-to-face – at the start of the session, at a meal, in the lobby, maybe even after hours. Our speakers are all approachable. Connect with them on social media and ask for a face-to-face, if you really want one. Be respectful of their time, but don't hesitate to ask for five minutes.
Listen well. What does that mean? It means, really tune in to what is happening at your session. Don't rush to copy slides or write down everything the presenter says. Take shorthand notes (only you can determine what kind of shorthand to use), and keep your ears open for the nuances of the presentation. Too often we think we're listening, but our thoughts are all over the place, and too late we realize we missed an important point. Clean your thoughts and clear your mind, as soon as you step into the room. It's about what you will learn there, not about what you might do later, or who you just met in the hall, or why you wish you could take all the sessions on the schedule.
Smile. Smile to everyone, regardless of how you feel. Be approachable. We have a good many introverts at BlogPaws. If you're one, know that a smile speaks volumes and invites others to give you that "hi" mentioned in #3. If you're not an introvert, help us connect those who are, with a polite but sincere, "hi". The goal is to bring people together and create new, wonderful relationships. Be a part of that. It starts with your smile and the "hi".
Join the newbies group in our community. Share on Sched.org. Use your blogging and social media skills to talk up people, speakers, BlogPaws; do it at the airport, on the plane, in the lobby as you register, and be front and center in media. Be social.
Nothing matters if you do not leave the conference both with new friends, many of whom you will share more of your passion for pet blogging with, and with increased education to achieve the goals you've set forth for 2016.
Make each session a win-win at BlogPaws 2016. The effort involved is minimal – showing up is 90%. See you there.
p.s. Don't forget to take 'me' time! Recharging in-between all the excitement is so important!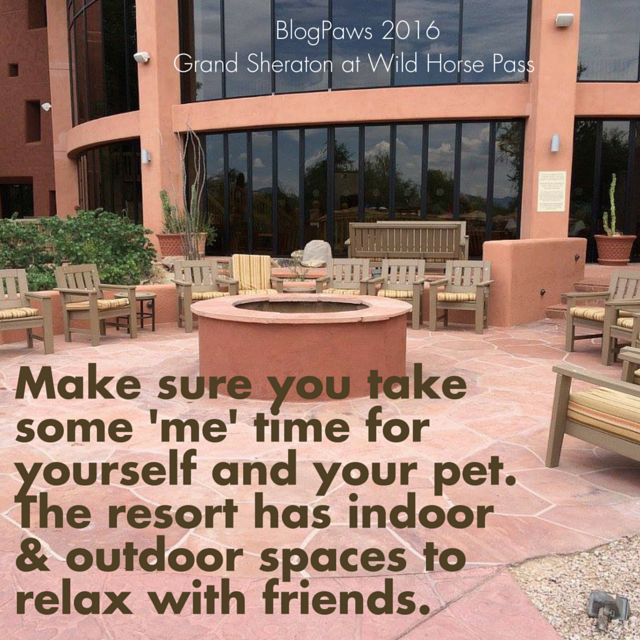 Yvonne DiVita is a Co-Founder of BlogPaws. She is dedicated to storytelling and the human-animal bond. When not working on BlogPaws, she writes at Scratchings and Sniffings and The Lipsticking Society. You may contact her at Yvonne@blogpaws.com .