Exciting news!
During the Christmas holidays, you remember them, right? They weren't THAT long ago. Anyway, during December, our friends at Only Natural Pet partnered with our Be the Change channel to raise funds for a shelter of our choice. The Imagine 5 program invited folks to help support pets in need as they shopped online. We shared this partnership in a November 24th, 2015 post saying,
"This holiday season will be much brighter for the 7.6 million pets that enter shelters across the United States every year. Only Natural Pet is partnering with BlogPaws Be the Change for Pets to donate 5 percent of all purchases to help pets in need through December 31st.
The statistics are staggering: Pet parents in the United States spend $50 billion dollars a year on pets, with $5 billion being spent on holiday gifts for their pets. With every order placed through December 31, 2015 on the Only Natural Pet website using Coupon Code: IMAGINE5, not only will 5% of the purchase value be donated to pets in need through BlogPaws Be the Change for Pets, but all customers will receive 5% off their total order.
#IMAGINE5 shows the ONP dedication to pets in need!"
I'm here to say this was an over-the-top success! And just this month, BlogPaws and Only Natural Pet met the amazing folks at Longmont Humane Society, in Longmont, CO, to deliver the $3000 that was raised with the #Imagine5 Program. (Watch the video at the end to be introduced to this fantastic team of people!)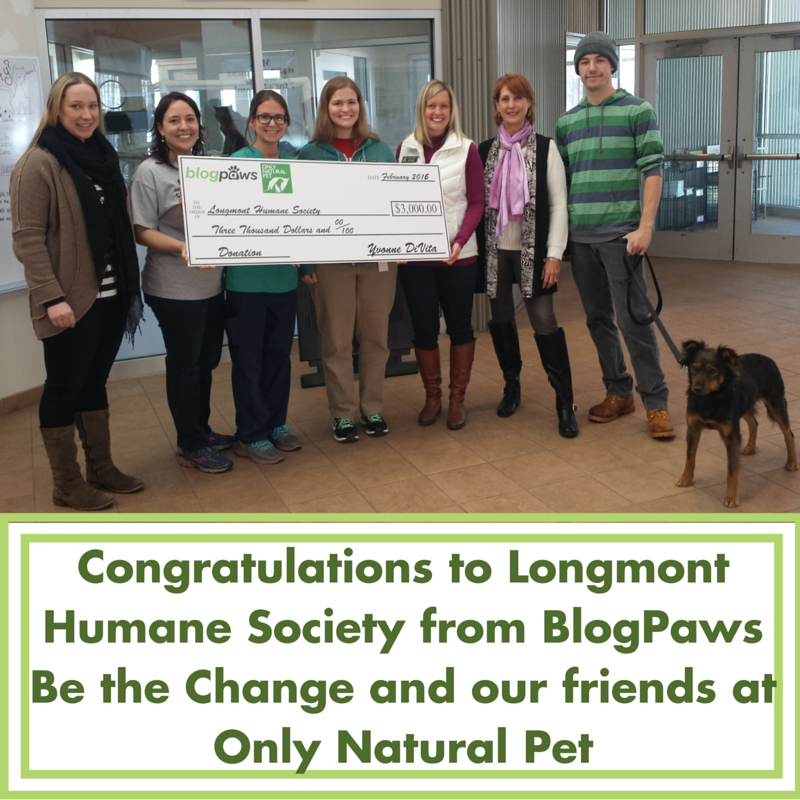 There is little in my life more satisfying than helping those in need, and when it comes to being able to share our wealth with a shelter like Longmont Humane Society, the overwhelming sense of accomplishment is almost too hard to explain. Be the Change has always existed to foster not just 'change' but support and understanding. When we see others step up, and I mean both the folks at ONP who worked hard on the campaign, and the wonderful folks at Longmont Humane who care for the pets in their shelter, it warms our heart beyond measure. Because change is not something that is tangible or that happens only in conversation. At BlogPaws, we watch our members facilitate change on a regular basis, and we know our brands are committed to helping neglected or abandoned pets, also.
When we, through Be the Change, can participate…and by virtue of that, include our community, without which we would not exist…it proves our point: that change can be tangible. That change, however big or small, makes a difference. That by reaching out to a community of dedicated pet people, in our case, our fantastic bloggers, the act of change can make a big difference to a large number of pets.
I don't know how the $3000 will be spent. I don't know how many dogs or cats it would feed, if used for food. I don't know how many dog or cat beds it would buy; I only know it's being put to great use by the devoted pet people at the Longmont Humane Society, where, by the way, our Chester (RIP dear boy!) and our Emily came to us from.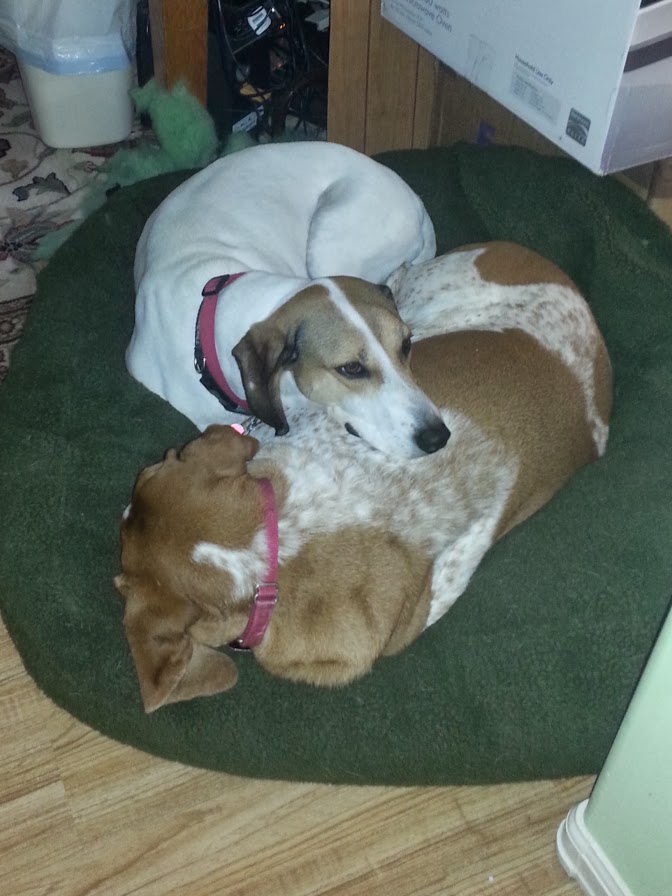 We thank Only Natural Pet and all of the people who participated, who shopped and made this happen. We thank our friends at Longmont Humane for always being there. And, most of all, we thank you, all of our bloggers, who not only shopped, but shared via social and invited others to help support our pets in need because every dollar counts!
Mark your calendar… I think we might do it again at holiday time this year!
(Hey, we even made a video… watch it now, below!)