Blogging for business as a pet blogger can be daunting if you don't break your day and your activity into small chunks. As smarter folk than I have said, "One step at a time gets you to your goal."
Long ago I found myself struggling to keep up. My company, Windsor Media Enterprises, commanded so much of my time, I began to wear out well before Friday at 5:00. As you know, when you are the business owner, you do not clock out at 5:00 and take weekends off; certainly not when you're first growing your business.
Tom and I were in charge of new clients: discovering those authors who were willing to take my coaching and his page layout and design, with minimal push back (understand that we primarily worked with new authors, and our expertise played a big part in the product development, of which they knew little); networking to meet people and share our company purpose "authors helping authors"; blogging in our books blog; and running the business. We also needed to study publishing and attend conferences to keep up with the latest and greatest.
All of that came about because of a book I wrote. The publishing experience was less than acceptable, and I knew I could do better. So, I did.
Today, we do many of the same things at BlogPaws that we did at WME. We have great passion for our work–the work of helping other writers achieve success with their online activity. We attend networking events to meet other pet people and bloggers. We study the industry online and offline. We work with individuals and prepare training materials. We hold team meetings and review content. We work as hard as we did back in those early business days. But, today, we do most of it online.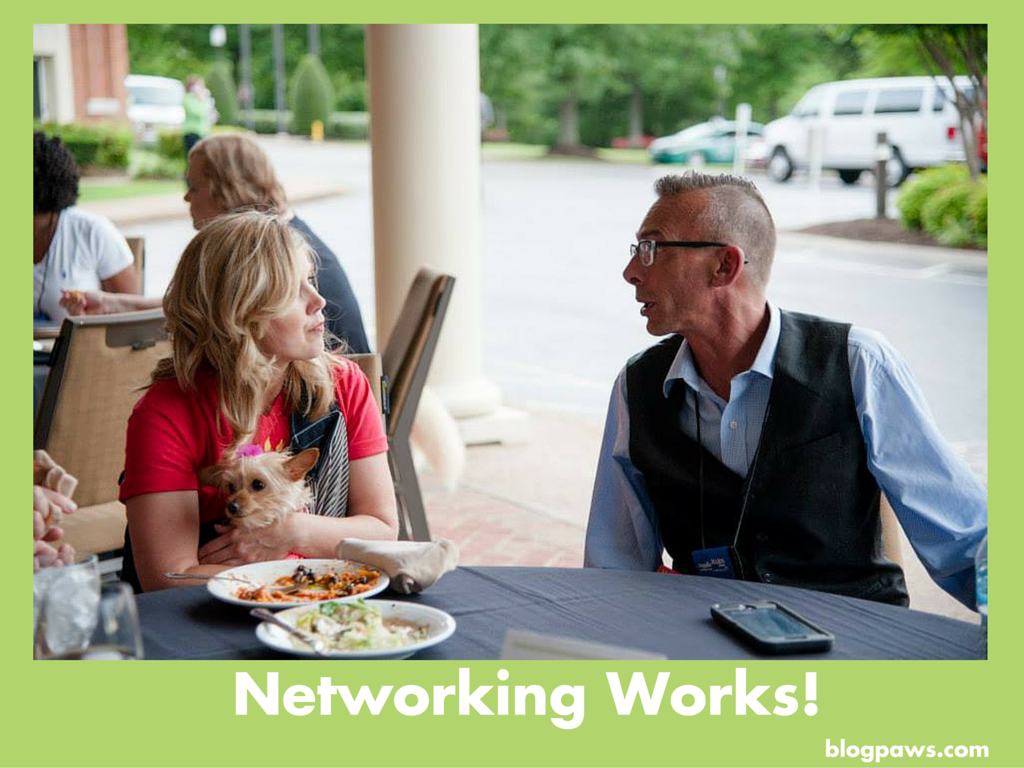 The other big difference today, for me, is that there are amazing new tools available to help anyone, especially pet bloggers, manage their day-to-day time as they work to monetize their blogging efforts and turn their hard work into a business. Perhaps similar tools existed back then, but I did not know about them. Today, I have learned about and now use a variety of tools to keep me on track so I can take that much needed downtime on weekends.
Not too long ago, I came across a great site that lists a variety of tools. The site is a blog called Sales Mango and the tools are listed in a great column, according to use. There are 100 of them. I will share just a few here, and I encourage you to visit the page and explore the others.
Planning
We have begun using Trello, thanks to our amazing Director of Community Education, Aimee Beltran. This tool has such great functionality and allows us to keep our content needs in one place. I know folks who are solopreneurs who use it also. It's worth your time to check out. (The link also talks about Dropbox, a great place to store your content for sharing.)
Content Marketing
I like Flipboard and Quora. I have a Quora account but have not been to it in ages! That's bad on my part because it's a useful tool to build your expertise and to be introduced to topics other folks are chatting about. Flipboard is useful to generate new ideas. And to connect to the world of 'news' reporting.
Proofreading
Everyone, and I mean EVERYONE, can use a good proofreader. One place to find help with writing, including proofing and grammar, is Grammarly. We tested it a bit ago and I liked it. However, it was a paid model and I wasn't ready to spend the money. I'm glad, because I discovered Hemingway via SalesMango. It's a tool that color codes your 'mistakes' and offers insight into how to fix them. Try it. It's fun!
Photos
Who doesn't need more photos? Perhaps those among us who are fantastic photographers don't need photo help (you know who you are, Carol Bryant!), but the rest of us are in dire need of help. The list of free photo opps is extensive so I'll just share the Public Domain Archive, which is amazing! Anything in the public domain belongs to… us, the public. It's a resource you want to be using regularly, I think.
Go check out the page and explore the many options for Time Management, or Social Media, or Presentations.
We who blog and are focused on monetizing (whatever that means to you!), need all the help we can get. I love that writing has blossomed into a world of blogging. I feel strongly that blogs and bloggers are becoming trusted resources. It's because we take our craft seriously and we use tools that help us improve, grow, and learn.
Let me know what you think of the site and the tools shared. I'm curious to understand what others test and use. As a last bonus, I clicked into this page and was lost for a good bit of time: How Google Sees Your Website. Fantastic information there. Make time to check it out today.
I hope to see you at the BlogPaws 2016 conference in Phoenix. I'll be there to learn, laugh and connect. Stop and say hello!
Yvonne DiVita is a Co-Founder of BlogPaws. She is dedicated to storytelling and the human-animal bond. When not working on BlogPaws, she writes at Scratchings and Sniffings and The Lipsticking Society. You may contact her at Yvonne@blogpaws.com .