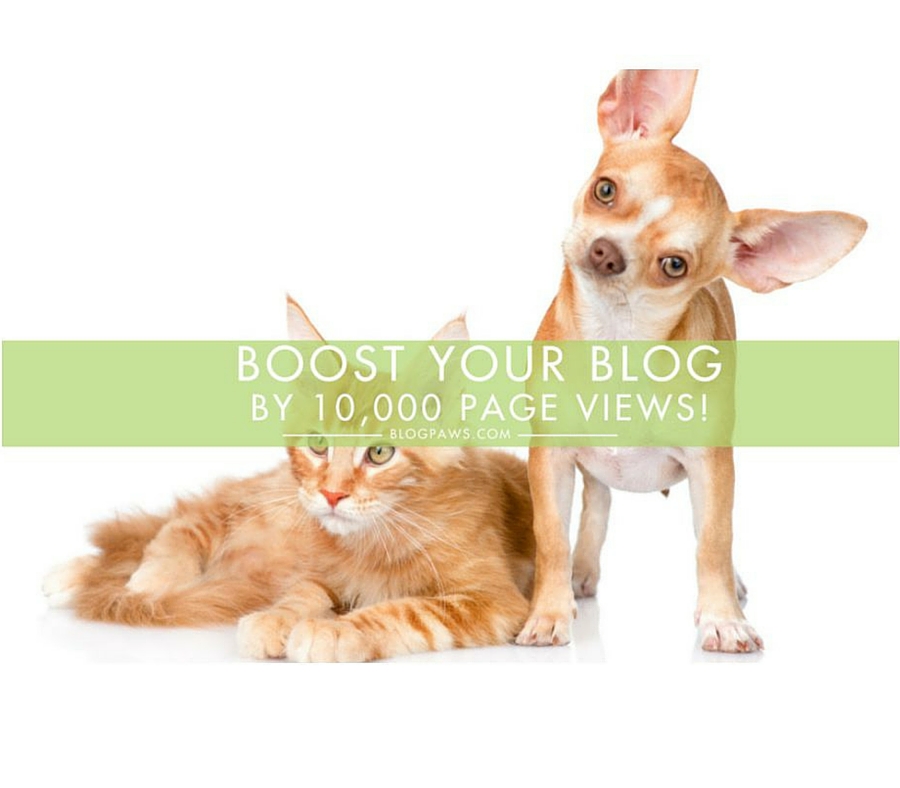 Are you ready to grow your blog in 2016? The entire BlogPaws team is ready to help you reach your pet blogging goals.  Each month we'll be launching an educational theme to help you become a better influencer and grow your blog.
Boost Your Blog by 10K!
The theme for January is "Boost Your Blog" but you can do this challenge any time!  Our goal is to help everyone grow their page views to 10,000 per month by the time of the conference in June.
Why strive for 10,000 page views? It's an impressive milestone to show that you are invested in your success as a pet blogger.  It can also pave the path for a return on your investment and show brands that you mean business! I asked our own Director of Influencer Marketing, Felissa Elfenbein, what 10K can mean to the brands, "It impresses upon brands that you are putting work into your blog and being consistent with your blog posts and promotion of those posts.Engagement is key and will continue to drive up your impressions."
January Influencer Challenge
We are kicking off 2016 with a new Influencer Challenge in the community. In addition to the challenge, stay tuned for a download workbook and webinar coming soon!
Let's strive to climb the mountain to 10K by the start of the conference in June! Are you ready?!
If you're already getting 10,000+ page views/month, congrats! You can strive to add another 10,000!
Are You Up For the Challenge?!
We'll be posting in the BlogPaws Pet Blogger Influencer Group in the community 3 times per week in January: Monday, Wednesday, and Friday. Each week will be focused on a different topic.
Week 1 – Audit Your Blog!
Week 2 – Content / Page Views (How to boost page views with existing and new content)
Week 3 – Images (How to use images to boost blog traffic)
Week 4  – Get social! (How to share posts on social media, linky parties, and boost groups)

Are you a member of the free BlogPaws Community? If you love pets and want to grow a blog by at least 10,000 visitors by June, then come join us and we will show you how!
If you're up for the 10K challenge head over to the community and get started! We can't wait to climb with you to 10K!
Post by Aimee Beltran, Director of Community Education