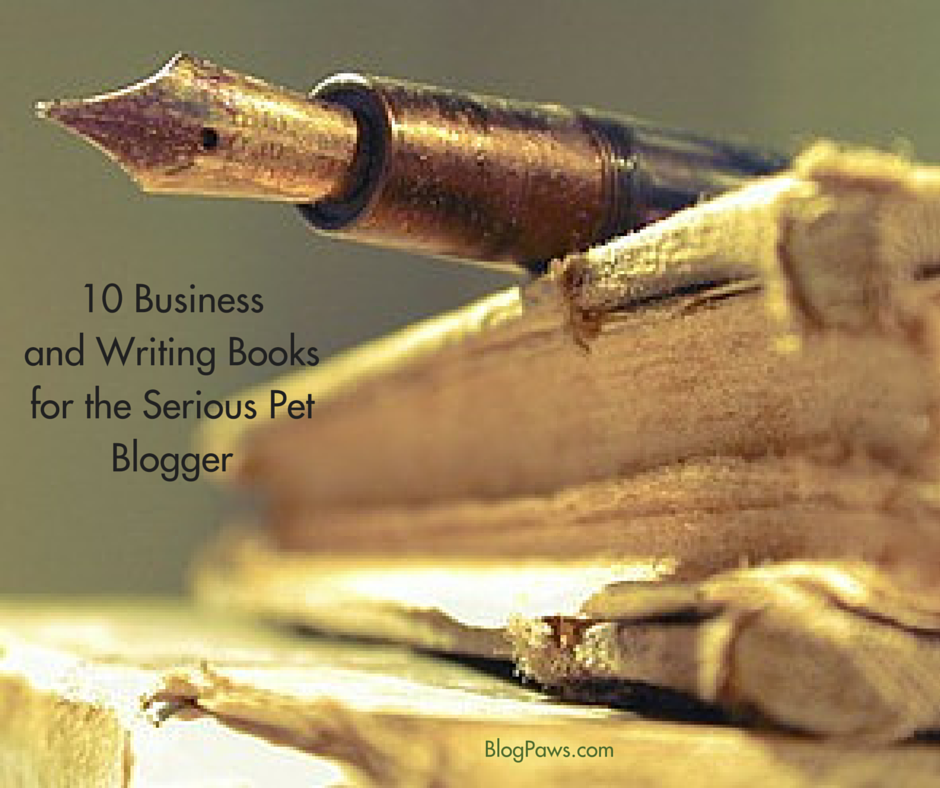 Bloggers are readers. It stands to reason that those of us who blog, also enjoy reading. We read other people's blog posts, we read online magazines, we read content on Twitter and Facebook, and, let's admit it, we read the labels on cereal boxes. It's part of who we are: writers and readers.
I thought I'd share my 10 Business and Writing Books for the Serious Pet Blogger. Note the word "serious". It's important. I am tasking you to be serious about your work. Writing is work. It takes commitment, dedication, and focus. If you are inspired, all the better.
On to the books. I hope you will share yours in the comments:
And there you have it. My 10 Business and Writing Books for the Serious Blogger. What are yours?
Yvonne DiVita is a Co-Founder of BlogPaws. She is dedicated to storytelling and the human-animal bond. When not working on BlogPaws, she writes at Scratchings and Sniffings and The Lipsticking Society. You may contact her at Yvonne@blogpaws.com .