Post by Blog Manager Robbi Hess
This is the time of year when every pet blogger should take an hour or two and reflect on his or her previous years' goals — whether they were met, and if not, why. If you didn't set goals at the beginning of 2014, chances are you don't truly know if your pet blog is performing the way you hoped it would.
Before the holidays truly kick into high gear, take some time to set goals for the upcoming year. Whether you want to make more money with your pet blog, or save to attend a pet conference, or increase your Facebook followers, if you write your goals down, there is a higher chance of you achieving them.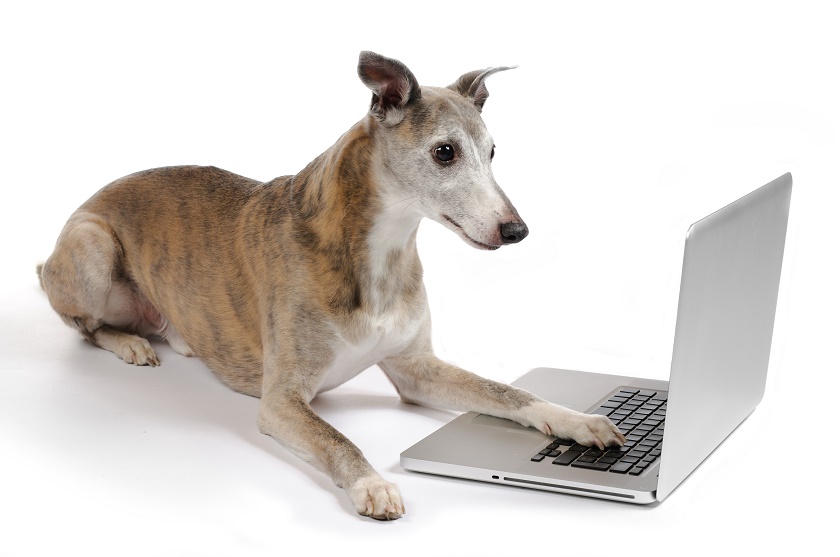 Here are my tips to help you set your 2015 pet blogging goals:
Determine what you consider "success" to be. Success is different for each person and its measurements are unique. To set goals you need to know your goals.
Set SMART goals. While I am not a huge fan of SMART goals, they are helpful if you're just getting on the path toward creating a plan for 2015. SMART equals: Specific, Measurable, Achievable, Relevant and Time-based) If you measure your success by, "I want to earn $12,000 from my pet blogging efforts in 2015" you have set a goal to which a metric can be set and you can then break that down to, "I need to earn $1,000 a month or $250 a week…" You see where I am going with this, right? This goal (earning $12,000) fits the SMART model because it is Specific and Measurable. Is it Achievable? That is up to you to determine. Is it Relevant? If you want to be a paid blogger, then I would say yes. Is is Time-based? Again, yes because you have a set time-frame in which to achieve it.
Choose your social media platforms. If you're working a job outside of your pet blogging business, it is likely going to be virtually impossible to keep up with each and every social media channel available. Choose two or three and focus the majority of your attention on them. The platforms you choose will be based on knowing who your ideal reader/client is and where they congregate. (That is the topic for another post, but a bit of information can be found here in the pet blogger business plan series) If you love graphics and your content lends itself to them, focus on Pinterest. If your pet blog is geared toward the business owner, concentrate on LinkedIn. Perhaps you've discovered that your market audience is on Facebook or even in the BlogPaws Community, then work on those platforms.
Put a content strategy plan in place. If you post on an inconsistent basis your readers won't know when to come to your site and if they continue to come and there is no new content, they will move on. Content strategy needs to be determined for your blog, your social media platforms and for any newsletters you may send out. Set goals for your content, write them down, then stick to them.  Use an editorial calendar to help you track your content and to make it easier to write your content when you are in front of the computer.
Interact with your followers and fans. If a reader leaves a comment on your blog, respond. If you post an update on your social media platforms and it gets a conversation started, jump in and keep it going. Your engagement is crucial to growing your audience.
Do you take the time to set goals for yourself? Do you review the ones you'd previously set to see if you achieved them and to adjust them if you didn't?
(Photo Shutterstock: Greyhound on computer)
(Photo Shutterstock: Dreaming kitten)