*Updated: October 5, 2022
We often are asked questions from bloggers and small pet business owners in our community about changing or expanding their niche as their business grows. While this can be done effectively, there are some key factors to consider. How can Google Keyword Planner help you to narrow in on your ideal niche? In this article, we're going to explore just that!
Going back to the original question, about changing your niche – Former BlogPaws' co-founder, Tom Collins once shared, "Changes like these can affect your existing readership and traffic, the scope of monetization opportunities offered to you, SEO, and "authority" online, among other concerns." and that remains true to this day.
So what is a blogger to do if a niche isn't well defined enough or perhaps it is and traffic is down?
It's a challenge that many bloggers and small pet business owners will face at one time or another in their online business journey. A few common questions that often come up in these conversations include:
Do you use a keyword research tool at all?
If yes, what is your favorite (or favorites) keyword search tool to use when you blog?
Did you use a keyword research tool(s) to develop your blog's niche/microniche?
Whether or not your niche has been defined, something that unites us all as pet bloggers and small business owners is wanting to increase our traffic and staying ahead of the curve in order to do so. On a regular basis, it is helpful to take time and identify the keywords that will keep traffic coming to your pet blog. The Google Keyword Planner is one tool that allows bloggers to determine what is and might work best for their blogging goals.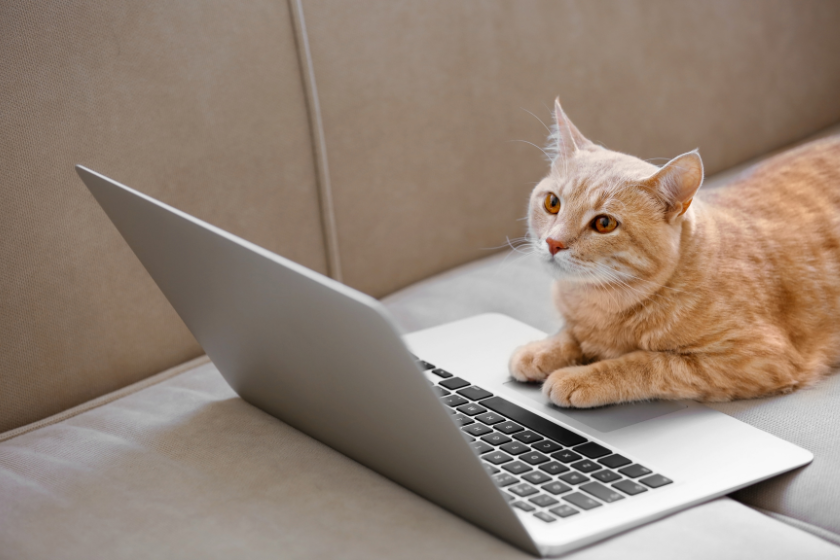 What is Google Keyword Planner?
In a nutshell, the Google Keyword Planner is a keyword planner tool that provides keyword ideas and traffic estimates so that you can write and promote your blog posts and product sales pages accordingly. In other words, you can find what folks are searching for and use those keywords in your articles to improve search performance.
If you aren't into AdWords and have no desire to purchase ads with Google, the keyword planner tool is still worth learning and implementing.
Originally designed to help target ad efforts, this SEO keyword planner is a valuable, and FREE, tool for those who know how to use it strategically.
How to Use Keyword Planner
While this Google keyword tool is free, you will need to have a Google Ads account in order to access it. This is true even if you have no interest in running ads yourself.
There are two many features available in the Google Keyword Planner that you can use to help direct your contact. This includes "Discover New Keywords" and "Get Search Volume and Forecasts". Of course, these tools have been designed with running paid ads in mind, so there is a lot of additional information provided that you may not need such as the keyword bidding features, but don't let this additional information overwhelm or stop you.
Step One: Log In and Access Tools
Log into your Google Ads account (or create one, if needed) and access the 'Tools' panel in the top toolbar. Under planning, select 'Keyword Planner'. You will then be given access to the two features we are discussing.
Step Two: Discover New Keywords
If you select 'Discover New Keywords', you will then be asked for your "product or service."  This is where you will list keywords relating to your niche. Avoid putting something overly focused like "pets" as a keyword; instead, enter between one and three keywords in this box, each with a slightly different category within your niche.
For example, if you are a dog blogger you may want to search:
Dog toys
Dog apparel
Training dogs
Keep in mind that the information that you are entering at this stage will direct everything you are able to get from this SEO keyword planner. So, take some time to consider what niche you are looking to target and what audience you are hoping to reach.
You will also be asked to enter words that describe your products or services. Here you can be a little more specific, building upon the above niches with keywords like "force-free training" or "dog enrichment toys".
You also have the option to start with a website. This will allow Google to detect and pull in keywords from your homepage or a specific blog post. This is more geared towards those running ads but you may still wish to try and see what it reveals.
After you have entered one (or more) of the three options, click the "Get Results" button.
Step Three: View and Filter Keyword Results
On the Keyword Results page, you will be given a list of possible keywords generated from the information that you have provided. This will include an indicator of how competitive each keyword is and the average monthly searches.
You can scroll through that tab and just might find some keyword ideas to inspire your blog post keyword strategy.
When determining whether the search volume is ideal, pay careful attention to the date and range of the results shown in the little chart preview included. Valentine's presents might do well in January and February but then fall off in searches as the months roll on. The Google Keyword Planner tool allows users to view and identify these trends.
The Keyword Results page can also be filtered using 4 specific metrics:
Locations: The country or countries where your ideal audience resides.
Language: The language of your keywords (for most reading this, you can skip this as it defaults to English).
Search Networks: In addition to Google, you can also search other Google properties (like YouTube) or other search engines.
Dates: The specific date range that you are interested in.
Step Four: Repeat
Have the keywords entered inspired you to consider another subtopic in your niche? You can go back to the start and enter these new keywords as words to describe your products or services and go through the process again to reveal more ideas.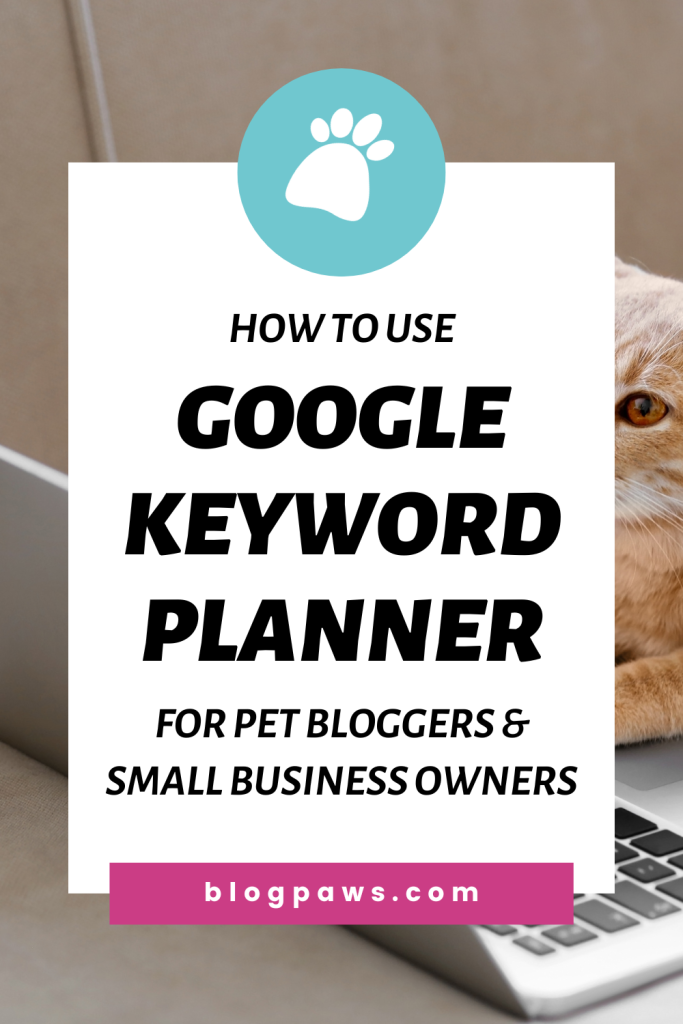 Pay Attention to Long-Tail Keywords
Long-tail keywords refer to search queries that are at least three to four words or more, targeting a more specific result.
Knowing which keywords to use for longer searches is important; these three to four-word more exact keywords are known as long tail keywords. Many broad keywords, like "dog treats," are high competition and dominated by large brands. Instead, identify opportunities with more specific terms like "natural dog treats in Colorado."
Fellow pet blogger, Jen DeHaan, of dogthusiast.com shares, "My tip for newer blogs wanting to increase their traffic is to search for long-tail keywords that are related to their niche which can be done with the Keyword Planner and analyzing searches that are "related to" those keywords in Google itself. This will make it a bit easier to rank and can be used to increase search traffic to their sites."
Of course, Google Keyword Planner is not the only tool available to help define keywords. Here at BlogPaws, we use and compare multiple tools for the best results.
A Little Google SEO Nugget:
When doing a Google search, scroll to the bottom of the first page for the "Related Searches" section. Notice the gold mine of long-tail searches? Take this a step further and take a keyword from the "Related Searches" results, put that into Google's search engine and see where that takes you. You can do an incredible amount of keyword research for free right in the search engine!
Interested in Alternatives to Google Keyword Planner?
Give a gander at UberSuggest, a site I first learned about from Matt Beswick, a repeat BlogPaws speaker with a treasure trove of tricks and tips for SEO and more.
Other options include:
KeySearch
Moz
SEMRush
Ahrefs
Keywords Everywhere
Are you infusing keyword search into your blog plans and posts? What works for you? What hasn't worked?  And what do you need to know more about on the topic?
About the Author: Carol Bryant is the Marketing and Social Media Manager for BlogPaws and runs her own dog blog, Fidose of Reality, and its fundraising arm, Wigglebutt Warriors. When not busy playing with her Cocker Spaniel, Dexter, she stays far away from cooking. Her trademark is her mantra and is tattooed on her arm: My Heart Beats Dog.®