*Updated: October 4, 2022
Typing words into a search box is how it starts, but how do you get from Google searches to writing content optimized to boost your search performance? The secret is keyword research! 
This includes knowing what keywords to use, why to use them, and how to infuse both short and long-tail keywords into your next blog post. Before you sit down to write your next blog post, here's what you need to know about keyword research along with a list of great resources to use.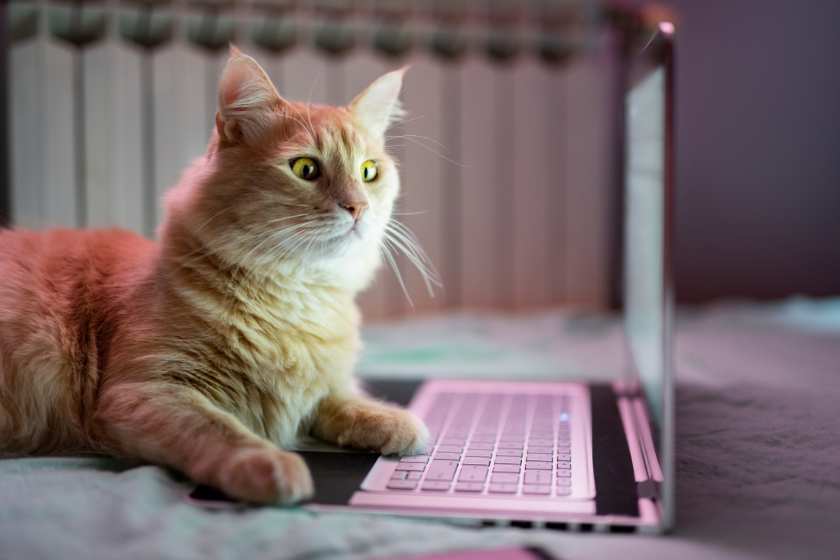 Getting People to Your Blog
We all want blog traffic and visitors, but the key is to get the right visitors to your blog. Let's say you are a cat blogger: Your blog is focused primarily on the health and wellness of felines of all ages. Who is going to be interested in and benefit from the content you are creating? 
Start the process of driving traffic to your blog by defining who your ideal visitor is. 
What is your target reader wanting? 

Needing? 

What problems does he or she need to be solved? 

What search terms might they use in order to find your blog? 
This sounds like common sense, but the number of bloggers and small business owners who skip this step would surprise you. You can't develop a solid keyword strategy without first understanding who you want to reach online. 
What is the Meaning of a "Good Keyword?"
The traditional definition of a "good" keyword is one that has low competition from other sites along with a high number of monthly searches. But this definition has continued to change and evolve over the years. Finding a balance between those two aspects will allow you to find the sweet spot for your website, but that sweet spot isn't going to be the same for everyone. 
Some bloggers and small business owners, particularly those focusing on a narrower niche, have found that targeting keywords and phrases with low keyword search volume is a great strategy. These queries are often overlooked by the bigger websites making them easier to rank for. They also allow you to target a very specific audience with your keyword research. For example, you may be interested in those searching for "allergy-friendly, meat-free dog treats" instead of just "dog treats". 
This matters even more if you are selling a product or service through your website or monetizing your blog as an affiliate, for instance, as an Amazon Affiliate.
You must have consistent traffic to your blog to expect to see any sort of monetization result. Being consistent, solving a problem, and being a valued resource to your readers and potential followers are all important elements for gaining and maintaining blog traffic. But selling involves reaching the right people, who are interested in buying what you're offering. 
Keyword Resources
Many of the keyword resources that are available are downright confusing. You need not use all of the different tools available; you should know how to use the tools that make sense to you. If you have the budget for a premium keyword research tool, great. But, that's also not necessary. There are many lower-cost and even free options to do effective keyword research. 
Google Keyword Planner
Google Keyword Planner works to find the keywords that are most relevant to your blog/business using data collected directly from Google searches.  When used properly, you can infuse lower competition words into your keyword strategy. 
You may have heard that Google has restricted the data available through keyword planner without spending ad dollars. This is true, but that doesn't mean that the tool is useless. Much of the information that you will need for a blog or small business website is still readily available for free. This includes an approximate keyword volume, information about the keywords your competitors are ranking for and targeted location data for local marketing efforts. 
You can learn more from the Ahrefs team here: 
Google Suggest
Have you ever noticed that Google offers suggestions to finish your search query while you're still typing? This is a great way to see what people are searching for the most, as the most popular searches will be the options that Google suggests to you.  For example, if your blog is about cat health and wellness, you'll probably write about cat collar safety at some point. If you type "cat collar safety" into Google it will show you what people search for in relation to cat collars. Use this opportunity to build some of those terms into your post about cat collar safety.
Wordstream
Another highly recommended tool (and a free option for those on a tight budget) is Wordstream. You can type in a keyword you have in mind, and the tool will return specific keywords that are strongly associated with what you typed in. Not only are you able to see what people are searching for the most, but it can also give you ideas on content for your site and keywords to include in such content. This is a great way to take a high-level keyword and narrow it down to a more specific long-tail keyword research focus. 
Moz SEO Toolbar
If you use Google Chrome as your browser, Moz offers a free tool that can help you gain more insights into the articles within your search results and the website that you are visiting. The Moz SEO Toolbar is a Chrome extension that provides you with the domain authority, page authority, and inbound links for each result in your search. If you click 'Link Analysis', you can access even more information including the exact keywords that the specific link you are investigating is ranking for. 
UberSuggest 
This is a free tool I call upon from time to time. Once you input your keywords, check out all your selected Keywords in the right sidebar of the Ubersuggest site and click on get to copy all the Keywords. You can also access related keyword suggestions, similar websites, and content ideas. For an even more in-depth analysis, there is also an upgraded paid account with additional features.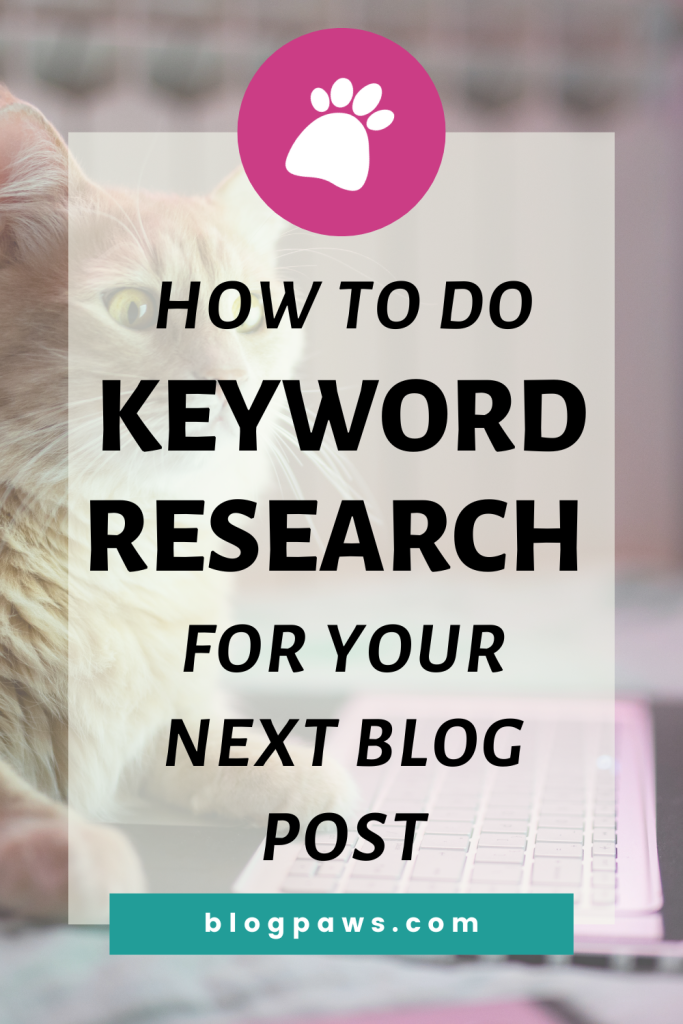 Keyword Research Hacks for Bloggers
Now let's get down to the nitty-gritty – tips and tricks to make sure your keyword research time is spent wisely. After all, your time is valuable!
#1 – Check Out Your Competition 
In doing keyword research, take note of what your competition is ranking for. Are there certain keywords that you want to rank for as well? This is a great way to find keywords and keyword phrases when you are feeling stuck or experiencing a creative block. 
#2 – Consider Long-Tail Keywords
Long-tail keywords have long staying power if properly executed in a blog post. Why long-tail? These keywords are more closely related to the questions your readers are asking/searching for; they are actually easier to rank for; and since they target your specific audience, more relevant traffic is directed to your blog. Remember what we said about the "right people" at the start of this article? Long tail keyword research targets the right people.  
#3 – Find Inspiration in Reader Comments
Read your blog comments and social media replies for ideas on future blog topics and then infuse the ideas above to target the right keywords to the right audience. You know your audience has problems they want to be solved and those Easter eggs of information can be found in the comments. For example, one of my consistently highest-ranked posts is about how to handle a dog with a ruptured ACL. Apparently, this is a very popular topic as millions of dogs are affected. In my initial research on the topic when my dog was first injured, I realized there was so much information not available to me, the average pet parent. So I wrote the post I wanted to read. My readers asked questions, which turned into another post and an eventual series on the topic.
#4 – Be Specific
Normal keywords answer questions, but they are usually too broad to effectively expand on them. If your blog is about dogs, other than the keyword "dog" which is over the top competitive, you need to focus specifically on solving a problem related to dogs. Folks who are trying to find the right dog food for their Pomeranian won't type "dog" into a search engine. They would type something like "What dog food should I feed my Pomeranian?" This is called Search Intent and is an important part of your keyword research process. 
Do you struggle with keyword research? Have you tried using any of the tools above? Let us know in the comments below.
About the Author: Carol Bryant is the Marketing and Social Media Manager for BlogPaws and runs her own dog blog, Fidose of Reality, and its fundraising arm, Wigglebutt Warriors. When not busy playing with her Cocker Spaniel, Dexter, she stays far away from cooking. Her trademark is her mantra and is tattooed on her arm: My Heart Beats Dog.®