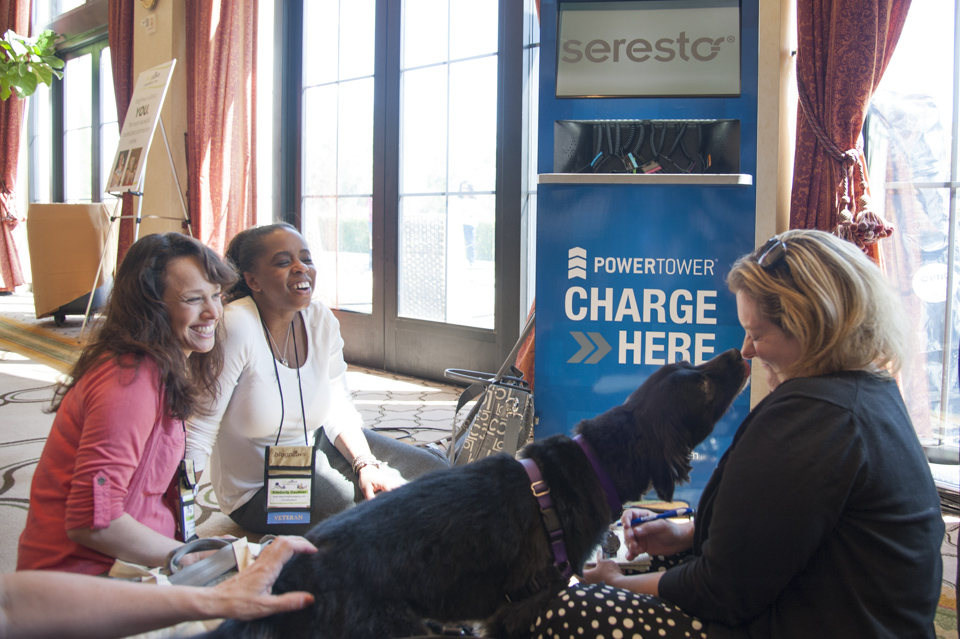 From time to time, the staff at BlogPaws is asked what exactly happens at a BlogPaws Conference. During this past Tuesday's #BlogPawsChat on Twitter, during which time we gave away two $100 gift certificates from Only Natural Pet, the topic of BlogPaws Conferences resounded loud and clear.
"What exactly happens at a BlogPaws Conference" was a hot topic. In an effort, to share what happens at a BlogPaws Conference from those of us who have been there, do that, and have been a part of every single conference, how about a behind the scenes look?
BlogPaws hosted its first pet-friendly social media and marketing conference in 2010 and it has grown annually into the biggest social media event and conference of its kind.

And here's why you need to join us for BlogPaws 2015 in Nashville: (password to watch: BlogPaws)
BlogPaws2015Promo from ReelPaws on Vimeo.