BlogPaws is excited to announce the BlogPaws 2018 Conference ticket giveaway! Three lucky participants will be selected during the #BlogPawsChat on Tuesday, 12/12.
Here's how to partake, how this works, and how to RSVP for the chat:
As part of our 10th anniversary celebration, BlogPaws is headed to Kansas City, Missouri. We want you there with us. In honor of our 10th anniversary, during the #BlogPawsChat dedicated to the conference, three conference tickets will be given away!!!!
No matter where you live on this planet, you are eligible. One ticket will be given away at random as a door prize from all those who RSVP in advance and are actively tweeting during #BlogPawsChat on 12/12/17.
The door prize ticket will be drawn during the #BlogPawsChat using randomizer.org and announced during the chat. The winner must be present, be actively tweeting, and must DM @BlogPaws to claim the prize. Details to RSVP are located below.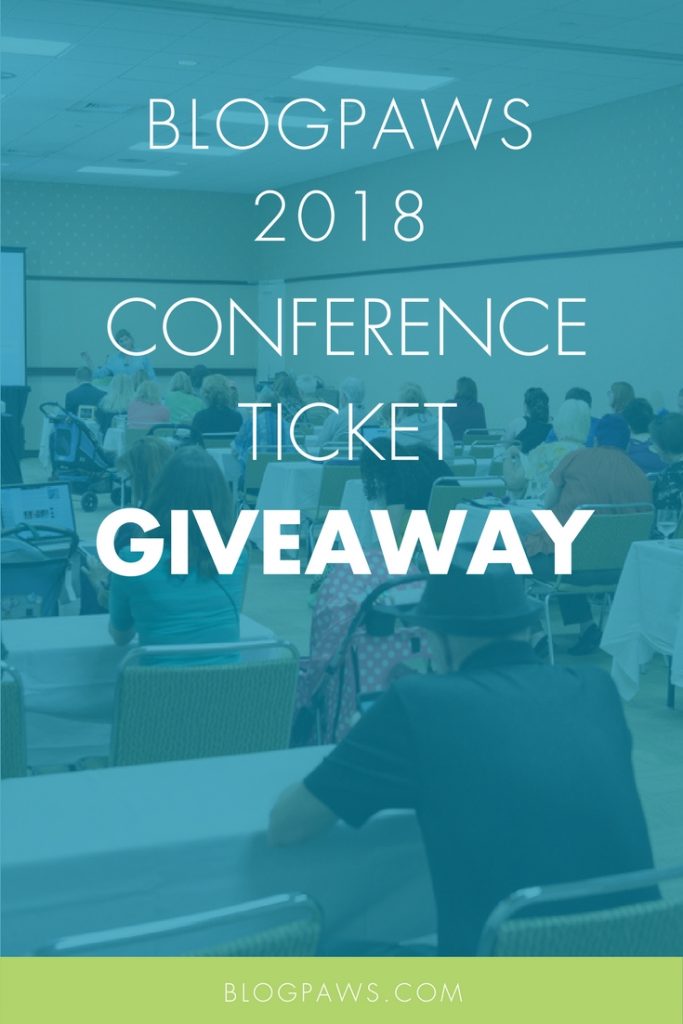 How to Win the Other Two BlogPaws 2018 Conference Tickets
During #BlogPawsChat on Twitter on 12/12/17, between the hours of 8:30 pm and 9:30 pm EST, two tickets will be given away in response to correctly answering a trivia question. Questions will be posed during the #BlogPawsChat and participants must Direct Message (DM) the correct answer to @BlogPaws when instructed.
For example, we might say, "The 10th correct answer to this trivia question wins a full blogger pass to the BlogPaws 2018 Conference."
If you are the 10th person, for example, with the correct answer, you win!
What Happens at a BlogPaws Conference?
If you've been to our conferences before, prepare for what will be our most engaging, educational, hands on, conference to date. Of course, BlogPaws Conferences always have been and always will be pet welcoming to well-behaved pets.
New to #BlogPawsChat?
No worries. Here's a step by step tutorial on how to engage during #BlogPawsChat:
RSVP Below
How to RSVP (which you do below the list of Twitter handles by clicking "Click here to enter"):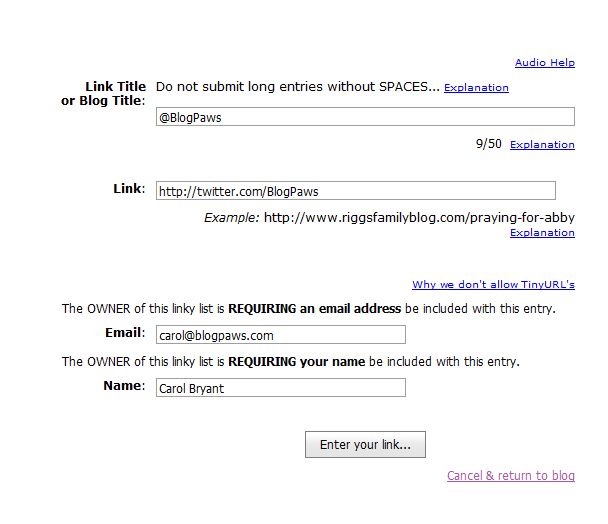 Questions
We imagine a few questions might come up, so we are happy to address them here:
Is there a BlogPaws or Bust contest? This year, we are trying something different so that folks from outside the United States can partake. In the past, the flight component of the prize was applicable only to U.S. residents.
What does the ticket to the BlogPaws 2018 Conference include? Admission to evening receptions, General Sessions and breakouts, meals, breaks, and sponsor exhibit areas, swag bag. Winner is responsible for transportation, hotel, and incidentals.
Will there be more BlogPaws 2018 Conference ticket giveaways? No, this is the only time there will be conference tickets in a BlogPaws giveaway.
Good luck and see you at #BlogPawsChat!
THE WINNER WAS SELECTED DURING #BLOGPAWSCHAT: Congratulations to Door Prize of @bridleandbone
Other winners of the 2 tickets chosen during chat were: @thebrokedog and @tweetingtruman