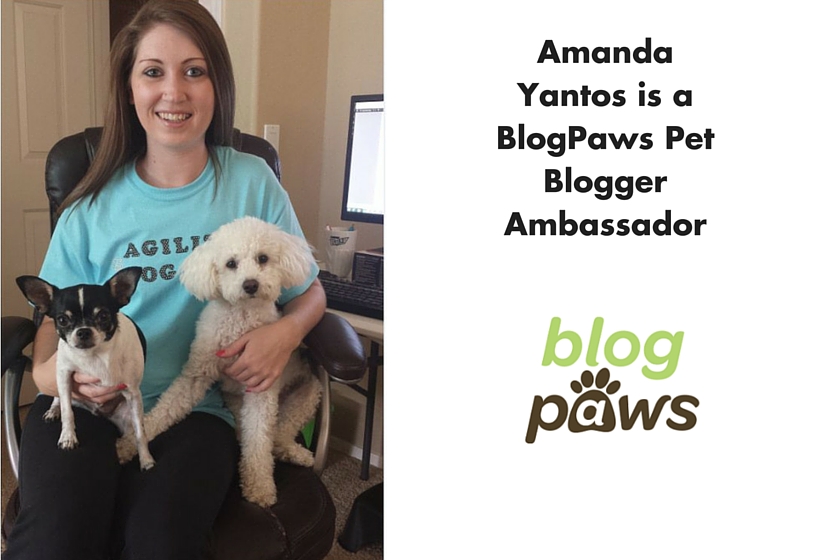 Each year, BlogPaws selects a group of pet bloggers ambassadors for their professionalism and talent in social media. These are pet bloggers who also help out newbies and to assist in "being the faces" of BlogPaws leading up to, and at, the conference. This year we are featuring our Ambassadors in a video series.
Blog Manager and Senior Editor, Maggie Marton, interviewed Elizabeth Keene of Chronicles of Cardigan and Deb Barnes of Zee and Zoey. You can click here for the Video Interviews with Those BlogPaws Ambassadors.
Amanda Yantos is a well-known and respected pet blogger who runs the Dog Mom Days blog. In a previous statement to BlogPaws, Yantos shared some of the reasons for her success, saying:
At the end of last year, just a year after I started blogging, I was averaging 10,000 blog views per month.  For 2015, I made a goal to have an average of 20,000 views a month.  In June of this year, I was already hitting the 30,000 views mark.  How did I do it?  Consistency.  Posting on Facebook and Twitter everyday, blogging about 5 times a week and constantly keeping my readers engaged.  I have a very personal relationship with my Facebook followers and blog readers, and it's definitely helping me grow.  The people that have been following me for almost two years now are helping spread the word about my blog and I'm growing daily! I work to constantly improve my blog and grow my numbers, and I find that consistency is key.
In interview Q&A style, here's what Amanda had to say about the BlogPaws Conference, helping pet bloggers succeed, and why you must be a part of this ever-growing and expanding pet blogging niche:
What questions do YOU have for Amanda? What are you most looking forward to at this year's conference? 
Get to Know ALL the BlogPaws 2016 Ambassadors Here.
Click to learn more about BlogPaws 2016 here.