Welcome to November!
Fall is in full swing, and the holidays are around the corner. With two months left in the year, now's the time to evaluate where you are with your goals for your blog… and to remind yourself that there are still two whole months left in which to achieve those goals!
If one of those goals is to produce more content but are short on ideas, we've got you covered. As you prep your blog content for fall, remember to stay true to yourself! Just because everyone else is writing how to pumpkin spice everything or Thanksgiving dinner safety tips, it doesn't mean you have to. Find topics that are true to you, true to your audience, and true to the season.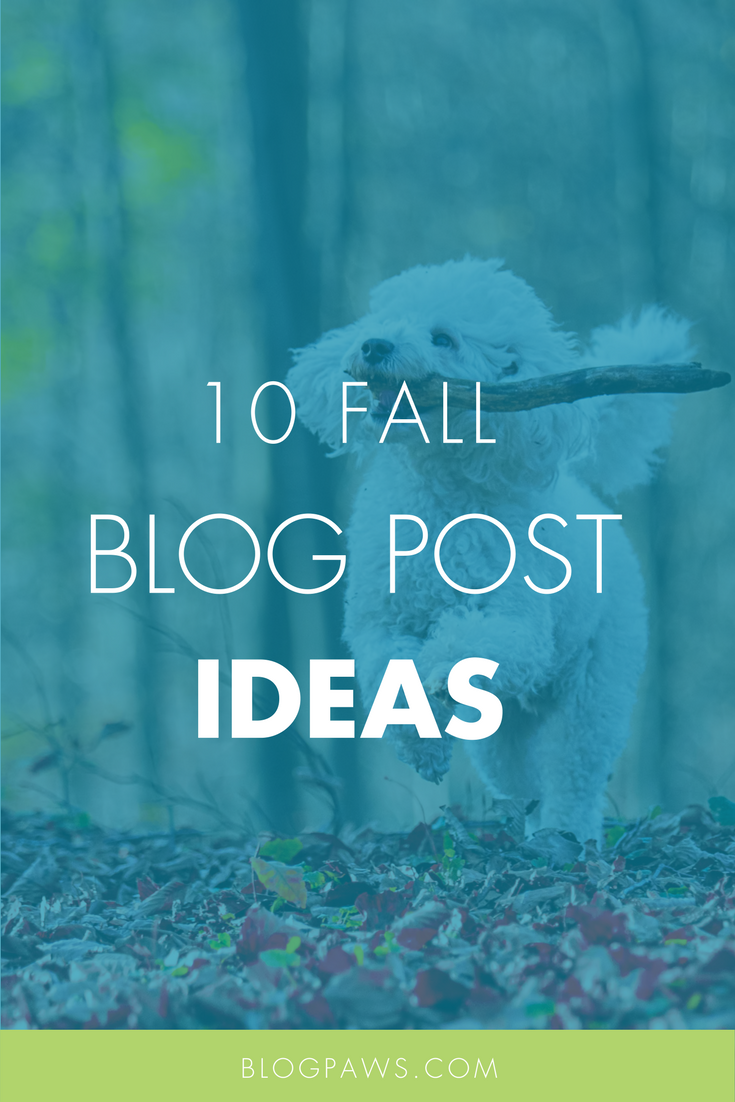 For some creative suggestions, check out these 10 fall blog post ideas and see if one sparks for you:
How to help your pets adjust to the time change (Reminder: Clocks change this weekend, November 5).
DIY treat recipes with seasonal ingredients–think beyond pumpkin!
Fall is a time for transition. What is this season like for you and your pets? Are there any changes or transitions happening? Describe your relationship as it is right now, at this particular age and moment for your pet.
Create your own challenge, like an Instagram photo challenge or a blog hop.
Write a gratitude list. Aim high! 101 things I'm grateful for!
Favorite fall traditions: Maybe you take your pup to the pumpkin patch to pick your Thanksgiving centerpiece each year, or maybe fall is the season you always take your cat to the vet. Whatever the routine or tradition, build a post–with bright pics–around the event.
Your favorite fall dog-walking outfit (and don't forget those affiliate links!)
Choose one thing to improve on your blog and write a post committing to the change. Who knows? You might inspire one of your loyal readers to launch a blog of her own!
Create a fall-themed printable. Use it as a fun freebie to build your email list or simply as a free download on your site.
A day-in-the-life: Readers love to glimpse behind the scenes, so share a typical fall day for you and your pets.
We'll be talking more about goal setting for the year ahead soon, along with sharing content ideas that work all year long for your 2018 editorial calendar. In the meantime, what are you planning to write about this fall? Did any of these topics resonate for you and your site? 
Image: Baronb/Shutterstock.com