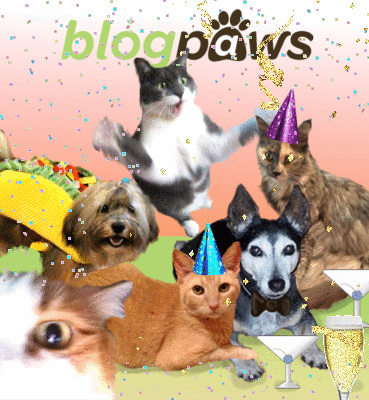 BlogPaws celebrated this past Sunday with our third annual #BlogPawty for four hours.  All pet lovers were welcome to join in the fun and excitement, and oh did we break records. Twitter took BlogPaws trending nationally!
On the surface, a Twitter gathering, 'pawty', and/or chat might seem like a bunch of dedicated pet parents coming together to talk about their pets, their nuances, and to networking with like-minded animal lovers. Well, it is all that but it is so much more. Twitter gatherings with a specific purpose also have the power to rock a brand, a purpose, and so much more.
So what's the deal with a "Twitter party?"
For those unfamiliar, TwitterPartyGuide.com shares it best. "Twitter parties are a wonderful way to ignite conversation around your brand. A twitter party can generate thousands of tweets in under two hours. Twitter parties are an excellent way to introduce new products or services, start a conversation about your niche, or get better acquainted with an enthusiastic group of people."
Why attend a Twitter party?
Twitter parties are a great way to connect with new friends using the power of social media. People get together for fun, friends and support. Often times twitter parties have some great prizes to give away. And we did have prizes
And yes, we gave plenty of prizes away including hotel stays for during the BlogPaws Conference. Congrats to all who won.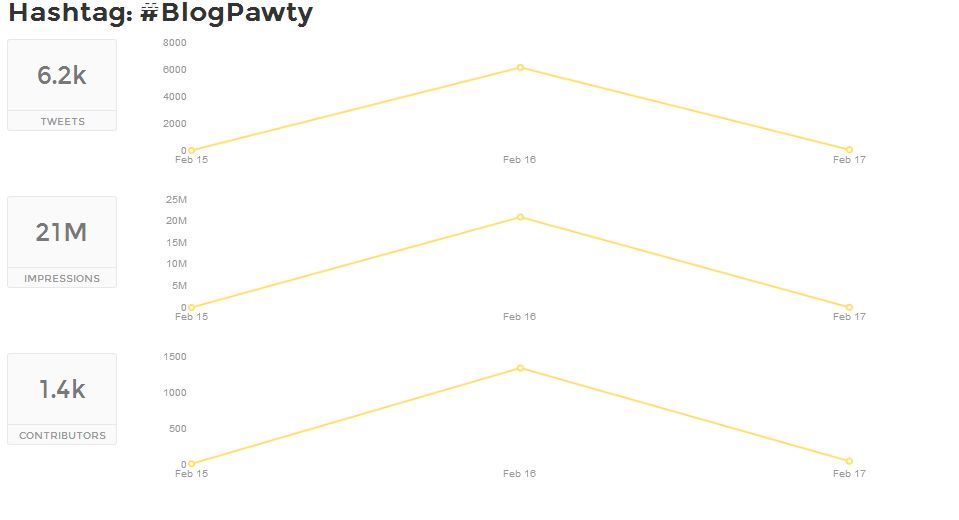 Breaking Records
BlogPaws is never one to do anything under the radar, and once again we blew the lid off the Twitter party and then some. If you are attending a BlogPawty or a three-times-a-week #BlogPawsChat, you have the potential to increase your followers, your influence, and your reach.
The #BlogPawty on Sunday night, 02/16, trended NATIONALLY and we had a total reach of over 20 million impressions!  Here's a screen shot.
More Accolades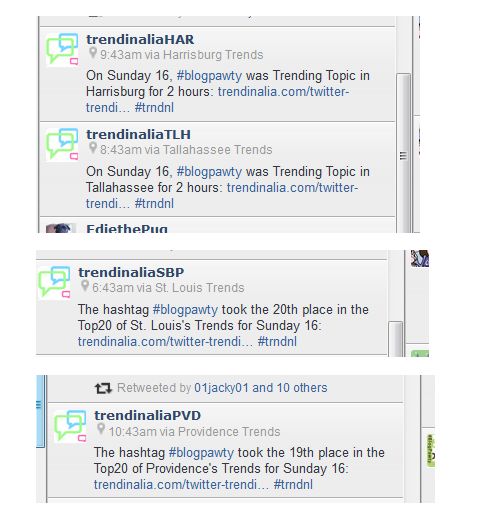 We Also Give Back
The #BlogPawty staff is usually paid for their time, but this go-round they donated their pawty earnings to Stray Rescue of St. Louis, a shelter in Missouri,that typically cares for 200 dogs and 100 cats at any given time. The shelter's volunteers recently camped out on the floor for three nights when temperatures dropped to unbearable levels so stray animals could be brought in after hours. That is a group that is definitely making a difference in the lives of animals!
We Recognize and Give Out Awards
No pawty would be complete without recognizing people who help to make BlogPaws as a company happen.  Here are some of the fab people we recognized and for  whom we ask for a huge round of applause:
Paws on Patrol Team 2013
Paws on Patrol helped promote and spread the word about BlogPaws and helped onsite at the conference!  Check these folks out on Twitter and follow them!
Wordless Wednesday Team
The gals who run the Wordless Wednesday posts for BlogPaws were recognized:
@FelissaHadas  : Felissa Elfenbein
@FidoseofReality : Carol Bryant
Rainbow Bridge recognition: @PepiSmartDog for your wonderful Rainbow Bridge videos have warmed our hearts.
We gave a high paw to our wonderful event planners! Destinations by Desgin @dbdevents – we couldn't do it without them!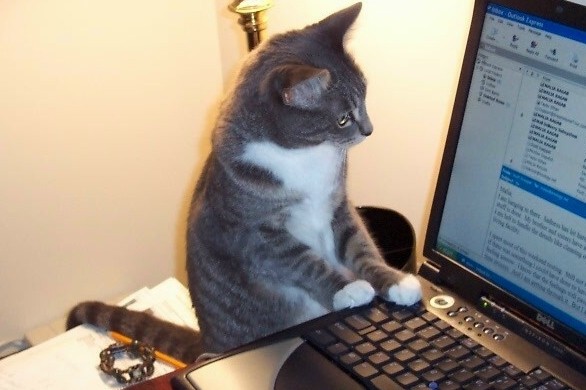 Paw-Pourri
The next few Pawards are for people who deserve some BlogPaws recognition for many different reasons:
This blogger writes on the blog and helps schedule other guest posts and we couldn't do it without her – Robbi Hess @mydivasdish!
Speaking of the blog, our next Paward goes to the woman who helped us make all the infographics in 2013 that we shared. She created signs for the conference and adorable ads – she's our Clever Creative Curator – Mellie Test!
Our next Paward is going to the woman who created the most active group in our community since its inception. Yup, we're talking about Dawn Milkovich @PetProductRevue!!! Thank you Dawn for being a leader in the community!
Are YOU a member of our community?? You should be – to stay up to date on the conference announcements! http://bit.ly/soYPQY
Another Community member who is active from way over seas, who comes to #BlogPawsChat almost all the time. Our most active International #BlogPawsChat attendee is Miss Marjorie Dawson @Whskr!!!
Our final Paward goes to one of our Community members who is always working to motivate others with their blogging. She creates groups and wants bloggers to succeed in their business goals! We're talking about Kim Gauthier @TheFurMom – please accept this paward for being our Motivational Blogger.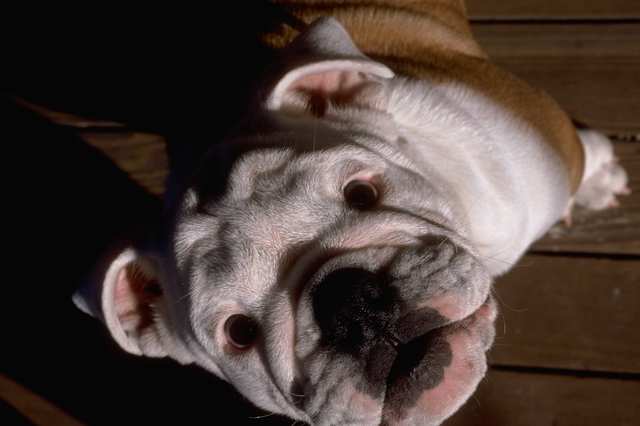 The #BlogPawty staff was pawsome and we want to recognize them here, too:
So thanks to all who make BlogPaws the success it is and be sure to join us three times a month on Tuesday nights from 8 to 10 pm est for #BlogPawsChat. The only Tuesday we do not have the #BlogPawsChat is the third Tuesday of every month.
Connect with us in person, too, as we have the big BlogPaws Conference coming up in May in Vegas and tickets are on sale; we will sell out, as we did last year:
https://blogpaws.com/events/conference-2014/register/