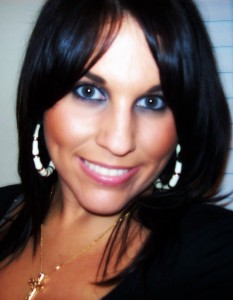 Each year, the BlogPaws Team has chosen Ambassadors to help promote the conference, help out newbies and to assist in "being the faces" of BlogPaws leading up to, and at, the conference. This year we featured our four Ambassadors in our newsletters and asked them some "getting to know you" questions.
This week you can get to know get to know Ambassador Aimee Beltran.  
What was your first pet? Chuy Chihuahua was my first pet as an adult. As a kid, my first pet was a Cockatiel named Kyle. We had tons of pets growing up, including horses.
If you won the lottery, what is the first thing you'd do? I'd pay off my parent's bills, their home, my bills & then it's time for shopping & traveling! Oh, and Chuy might even get a diamond collar!
What is your favorite part about being a pet owner? Chuy has changed my life in so many ways. He is the one who inspired me to quit my job. I started working from home & following my dreams with blogging & running an online business. My favorite part of being a pet owner is getting to spend every day with my Chuy, doing what I love. After all, he is the real boss around here!
What goal do you have for your blogging business this year? Why? This is my year for simplifying. My mantra is, "stop the crazy!" I'm re-branding to simplify & streamline as I currently write three blogs in addition to client work. I want to learn to be more strategic with ad networks so I can monetize the heck out of a page view.
What is a must-have or must-do every day? I take time to reflect on the day and say, "Thank you!" for all the lessons, good & bad. Oh, and Diet Pepsi; I can't live without that.
Why should someone come to a BlogPaws Conference? This will be my third year. I can honestly say that attending the conference has provided me with opportunities I might not have received otherwise. If you are serious about your blog business, you need to carve out the time & money for personal development & networking. No amount of online time can replace the face to face interactions and fun that comes out of the BlogPaws Conference