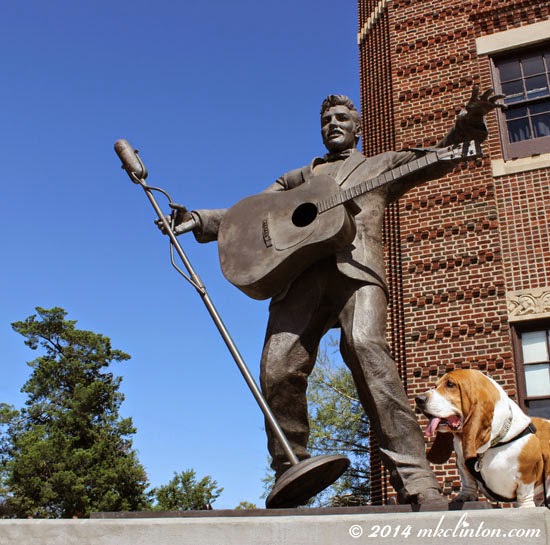 When it comes to figures that are hard to disguise, Elvis Presley, The King, ranks right up there!
Bentley, fur-kid of one of our 2015 BlogPaws Ambassadors', M.K. (Melissa) Clinton took a trip to the King of Rock 'n Roll's statue at the building where it all began for the unknown singer from Tupelo.
Bentley had his picture taken with the King of Rock  'n Roll at the Shreveport Municipal Auditorium on the renamed Elvis Presley Avenue.
You can read the entire post here on the Barking from the Bayou blog.