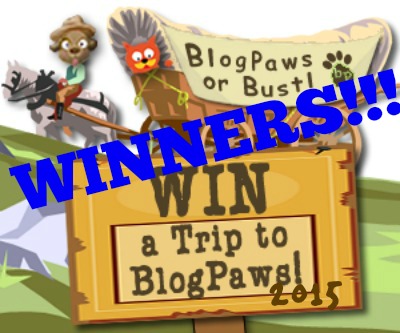 You came, you saw, you Tweeted, you made us smile, and now we have the three winners to reveal for the "BlogPaws or Bust" 2015 Contest.  This is the ONLY opportunity to win a full travel package for the anticipated sell-out event, taking place May 28-30, 2015 in beautiful Nashville, Tennessee. Entrants had a total of 12 opportunities to show us their tweets! Complete details on how the contest works can be found here.
BlogPaws asked you to tweet a funny photo of your pet traveling to BlogPaws or a photo of your pet packing to come to BlogPaws. From the hundreds of entries received, 100 tweets were narrowed down and these are the three winners selected based on:
50% Creativity: How well does your photo depict a creative angle?
25% Originality: Is your photo unique and original?
25% Clarity: How clear is your photo? Is it fuzzy and grainy or clear and high quality?
We are also revealing five honorable mentions:
Grand Prize: A trip for one person to the BlogPaws 2015 Conference in Nashville, Tennessee. Prize includes airfare, four nights at the host hotel, and one full blogger registration: Estimated value: $880 plus flight.
Winner: @beanparty aka Bryn Nowell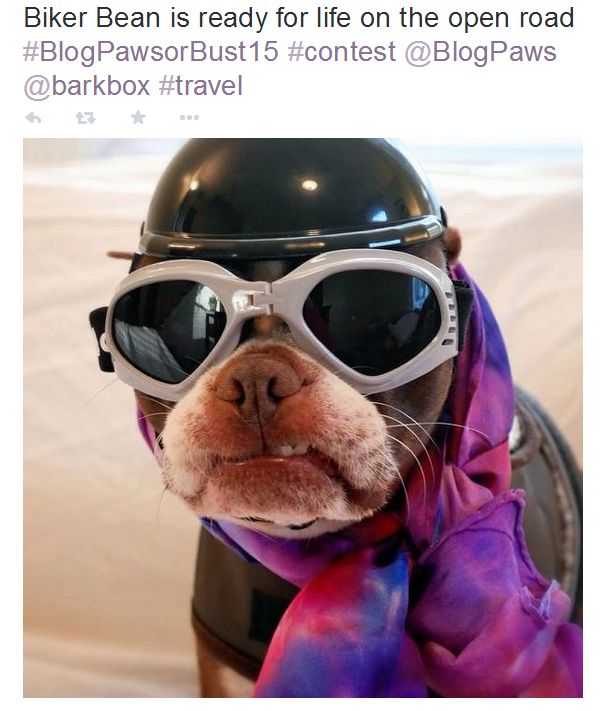 Grand Prize Winner!
Second Place: Prize includes a four night stay at the BlogPaws 2015 Conference host hotel in Nashville, Tennessee and one full blogger registration: Value $880.
Winner: @petproductrevue aka Dawn Miklich
Third Place: Prize includes one full blogger registration for the BlogPaws 2015 Conference in Nashville, Tennessee: Value $229.
Winner: @Dogthusiast aka Jen DeHaan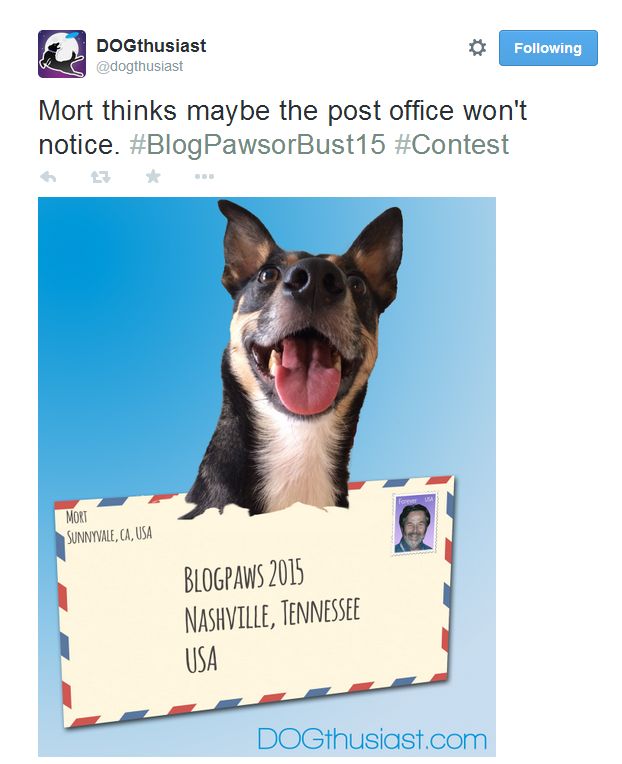 And now our five honorable mentions who caught our eyes:
@EmmySits: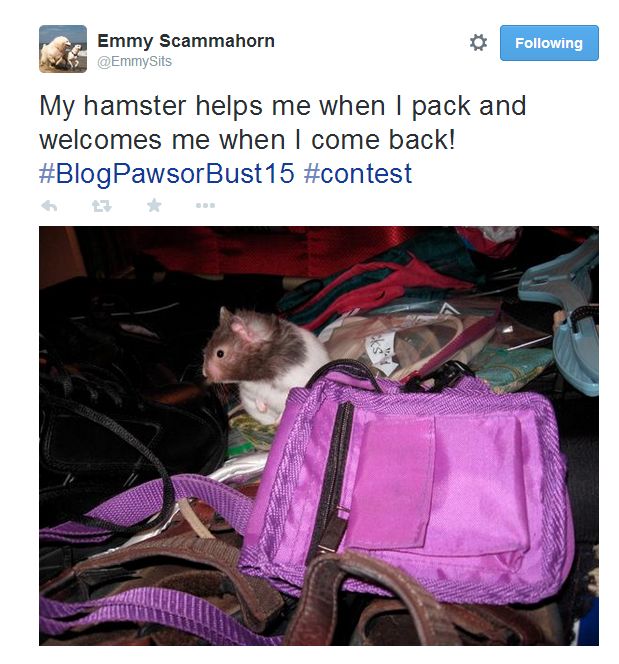 @SugartheGoldenR: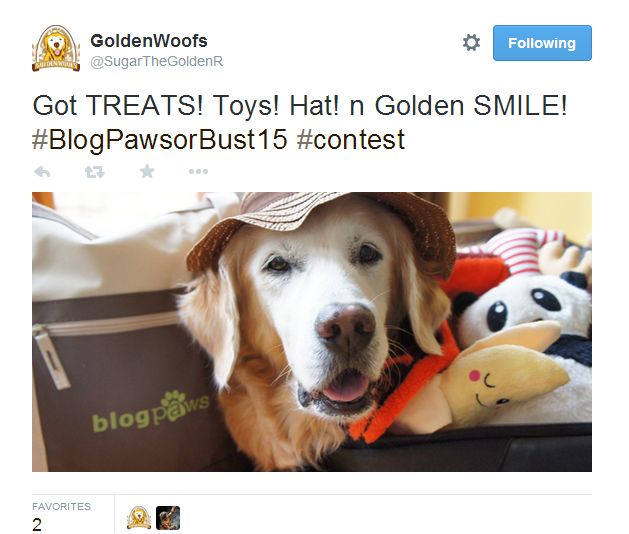 @TonksTail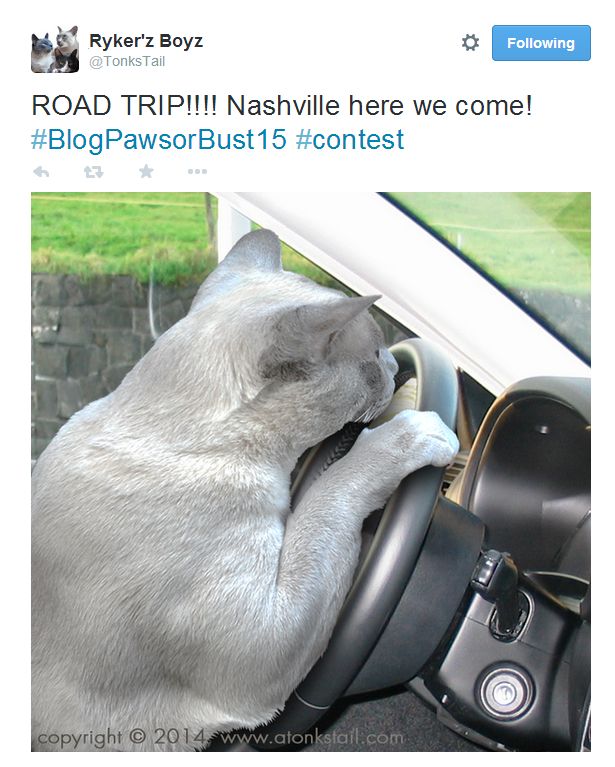 @WithDogsandCats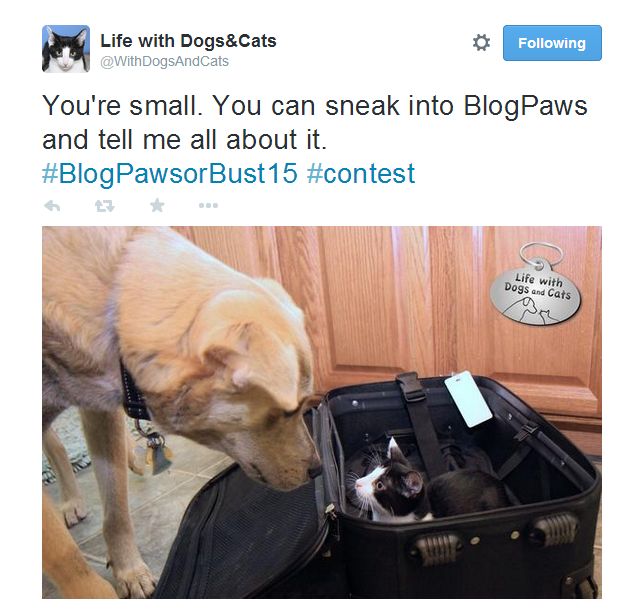 @pdxterrier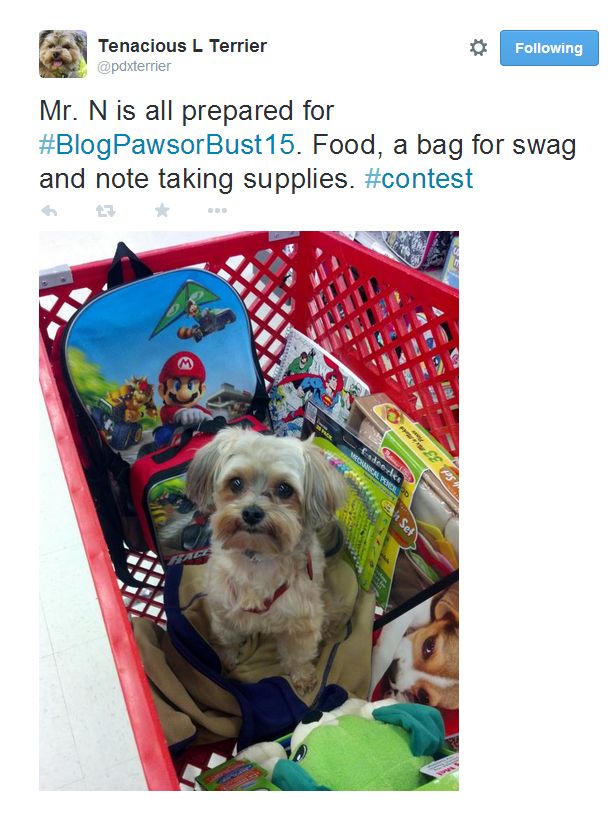 Congrats to all and thanks to everyone for entering!
Early bird tickets are on sale, with special pricing expiring on November 10th.
And if you missed it, we announced our BlogPaws 2015 Conference keynote speakers, too!
Don't miss out, join us for this expected sell-out conference!