At the end of a long Monday, there's nothing better than some yoga or doga (yoga for your dog) is there? Do you and your dog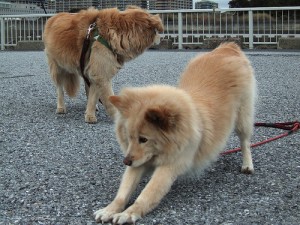 exercise together? Does your dog make exercising impossible because he or she just wants to climb on you and play?
If you've ever considered Doga, check out this post from petMD and let us know about how you and your pet stay active!