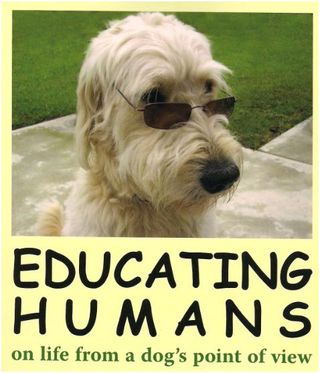 by Carol Bryant
Your brand reflects you. As bloggers, what we write, share, disseminate, and promote says a lot about character, our opinions, and who we are.  BlogPaws 2012 (taking place just over a month) in Salt Lake City will be home to a Breakout Session in the Veterinary World that EVERYONE is welcome to attend, not just vets. In fact, we encourage pet parents to attend these veterinary breakout sessions to learn, network, and grow.
As a brand (and that is indeed what a blog is: a brand), Patrick Mahaney, VMD, and Dr. Janice Elenbaas will lead the session, "Five Steps to Building Your Brand as a Reflection of Your Principles." Easier said than done, so these two pros will share first-hand knowledge and experience on this timely and important topic.  What can attendees expect to learn?

Patrick Mahaney, VMD, is currently sharing his  perspective on companion animal care at my National Pet Care Examiner column, Perez Hilton's pet-centric website TeddyHilton.com, and The Daily Vet on petMD. " I hope that our attendees will develop a better understanding of identifying one's platform/mission based on the business and personal life hybrid model (from which my business has developed)," Mahaney told BlogPaws. "Additionally, if your work is truly your life's passion, then you'll never have to retire."
Times are tough, according to Dr. Elenbaas. But she says there is light at the end of the tunnel.
"My philosophy in a nutshell is that in order to succeed in this economy you have to be true to who you are. You need to "live your story" for lack of a better description. There are tools available to help us - social media for example, but we need to understand and accept that tools aren't magic and they are only as effective as we make them," Elenbaas reported.
So why would two esteemed experts in their respective fields make the trek to Utah and share this info? "I look forward to the opportunity to interact with bloggers, writers and others that have a passion for animals that has led them to make an avocation a vocation," Elenbass told us. We love the "making an avocation a vocation" mantra, by the way.
Coming from the West Hollywood area, Dr. Mahaney is a well-respected veterinarian, writer, and industry expert. He is also a dynamic speaker with a true passion for his animal clients, and in meeting him you, too, will feel the ray of sunshine he emits.
Both Dr. E and Dr. M have pets. Cardiff is the gorgeous IMHA-surviving Welsh Terrier of Dr. Mahaney and Dr. Elenbass  has two Goldendoodles: We currently have two Goldendoodles.  Their dog, Murphy ,  five year old  and is actually the "logo" face for her company, Lucky Dog Cuisine. She also has Molly, a little girl who is currently eight months old.
Fun fact from Janice: "I was the first woman in Canada to be certified to adjust animals as a Chiropractor. I helped found the first Ontario Veterinary Chiropractic Board and have long had a passion for all animals. In addition people might be surprised to find that I still cry virtually every time a dog switches to our food because I firmly believe we are extending and improving that dog's life. "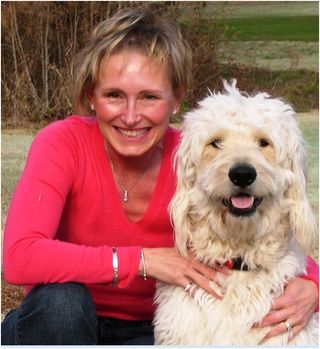 Connect with these two dynamos in person and if you can't make it, be sure to livestream many portions of the 3-day event by visiting:  BlogPaws LiveStream Open Invitation
Come to Salt Lake City and join in the fabulous 3-day event:  BlogPaws 2012
Catch up on our BlogPaws Speaker Series in the BlogPaws Community.