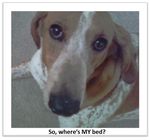 We recommend updating your blog at least 3 times a week, or more. Ideally, you would have a new blog post every day. Some bloggers update their blogs more than once a day. The more you update, the better your content, the more you will achieve your goals, whatever those may be.
Here are some ideas from around the net on how to blog every day:
1. Read, read, read. Look for content out of your comfort zone.
2. Tap into these 27 Blogging Secrets – such as, be useful, use H3 tags (title tags), read other people's stuff.
Liz Strauss shares reasons to write every day – (advice from 2006 that still applies today)
1. It helps you develop your voice to become natural, strong and confident. People want to read experts, and even beginner bloggers are expert in something.
2. Daily writing helps "craft remarkable prose" that your readers will be eager to share. Learn from your favorite bloggers – the ones you read every day.
And from Outspoken Media, really great advice on what to write –
1. Keep your end goal in mind. WHY are you writing the post? Who is it for?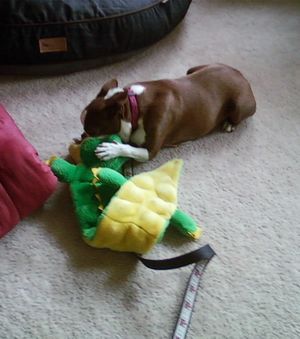 2. Stay focused. "Write only what matters." Don't ramble. Stay on topic. Tell me what I need to know and then tell me why.
And from me – use your eyes. Look at pictures and video and create something unique, funny, tragic, or otherwise shareable from the images you see. What do they say to you? What does this image, of our Olive gnawing her alligator, make you think of? Does it remind you of something your pets do…that is worth sharing? There's tomorrow's blog post.
Video and pictures are powerful tools and if you use them effectively and consistently, they will help your blog be all that it can be. And more.
What ideas do YOU have about how to be consistent in your blog writing in order to blog every day? Share in our comments section.