Meet Bella and Ollie 's Bella the sailing Westie from Melbourne, Australia!
It's that time again. Let's do the Wordless Wednesday Blog Hop! Post your Wordless Wednesday pic on your blog, link up below, then work it! Tweet it, Facebook it, hop to all the other participants' blogs and meet some new BlogPaws pals! Leave comments – here and at all the blogs you visit. Make yourself noticed. Make people recognize and remember you. Social Net-Work It!
Add the code and place it on your blog or you can refer your readers right back to the BlogPaws Wordless Wednesday Blog Hop, so your readers can join the community and the hop, too – and we can all enjoy each other's pets!
If you would like your pet's photo featured as our Wordless Wednesday pic of the week, please join the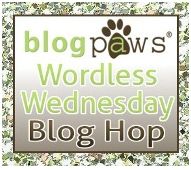 BlogPaws Community Center. Please DO NOT EMAIL your pictures. All pictures that are uploaded in the BlogPaws Community are considered for inclusion each week.
Happy hopping!