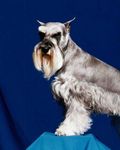 by Carol Bryant
Are
bloggers also Public Relations gurus? If you don't consider yourself a PR maven,
the start of October might be a good time to reexamine that line of thinking.
At
our core, pet bloggers need to do their own PR. You might even be doing this
already: Spreading the word on social media, ensuring your social media buttons
are in place so blog posts are "shareable" and perhaps you pay attention to
your Google rankings, analytics, and where you stand on Technorati. Here are
some ways public relations have a direct impact on pet bloggers, including some
resources for further PR usage:

According
to U.S.
Pet Market Outlook 2012-2013, "The U.S. pet market has yet to come fully
into its own." For pet bloggers, the sky's the limit. "Pet parenting, and the
ensconcement of pets as members of the family, is more than just a trend. It is
a long term societal shift, favoring even greater spending in the pet market
for years to come," emphasizes MarketWatch and the U.S. Pet Market Outlook."
Pet
bloggers will continue to escalate as a go-to resource for information, health
and wellness news, and if the latest product to hit the pet market is indded the greatest (or not).
So with all of these consumers clamoring for the best information, how can you
ensure your pet blog is found in an ever-expansive network of bloggers?
Mashable
is one of my favorite go-to resources for social media information. Here is one
of their many brilliant posts: A PR Pro's Guide
to Blogging.
You
know those PR pitches that hit your inbox quite frequently? Are you sending out
press releases and/or networking with others in the industry from a pet
blogging perspective? Why not pitch yourself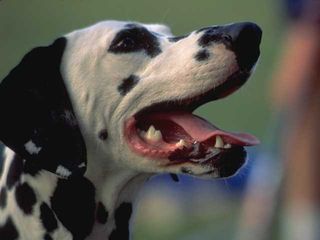 and make others aware of your
blog? The folks at Constant Constant have a great primer
on getting the blog word out.
Are
you networking with fellow pet bloggers in the BlogPaws Community? BlogPaws is a
Community of like minded, passionate pet bloggers, helping one another expand
our networks and achieve our online goals. One of our hottest blogging groups
is the Blog Talk forum. Join in and learn from others and share your own ideas.
Blog
the News: One blog post I recently read went as far as suggesting that
companies can stop press releases in lieu of news blogging
for their particular industry. Though I do not completely agree, there is
merit in a well-informed news style post and establishing oneself as an
industry expert.
Pitch
Mainstream Media: Take a blog post and make it a broader based more traditional
pitch idea for other media.  Start with a
pitch letter. A pitch letter to a magazine editor is
very similar to a blog post. A pitch letter is exactly what it sounds like it
would be: a letter personally written to individual journalists, writers, or
editors (and more recently website owners and bloggers) that pitches a specific
story idea to them for coverage. Here are some pitching
tips for entrepreneurs, and after all, as pet bloggers, that's what we are.
Are
there any particular PR tips that have worked for you? Do you consider Public
Relations one of the many ways you promote your blog?