It's that time of year again. Grocery stores are displaying their yard lines filled with soda and chips. Wings are on sale. Big screen TVs are being purchased just for this event. Parties are being planned. Why? Because it's PUPPY BOWL time! That's right. We're all preparing for hours of fun, cute, adorable, insert any heart warming adjective, fun!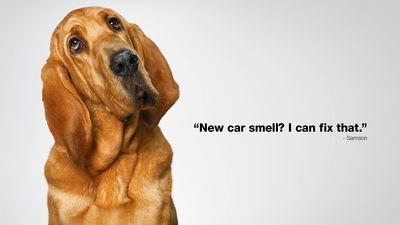 This year you will have the opportunity to have a new experience with the Puppy Bowl by using Yahoo's app called IntoNow. Today, February 3rd, the Puppy Bowl will show up in the app as a show you can watch and engage with. Barking and whining and other puppy noises will have a new meaning with this app sponsored by Subaru. We all love cute puppy photos and this app is going to give you the chance to caption the photos from the Puppy Bowl yourself, so be creative and fun!
Speaking of creative and fun, Subaru will be airing commercials with Grant Weber as a dog car salesman. Sounds like a dream job to us! We think we having a pocket of treats would equal selling many cars. Here is a sneak peak at one of the commercials:
BlogPaws also has a Pinterest board where we have already begun sharing photos of dogs and cars and cars and dogs, and we'll be adding Puppy Bowl photos too. Follow us there and join us for Puppy Bowl IX 3pm ET on Animal Planet!
This post is sponsored by Subaru. We are being compensated
for helping spread the word about the Dog Tested. Dog Approved.™ campaign. It is a campaign we believe in.