Guest post by Blog Manager Robbi Hess
In
my years on both sides of the public relations desk – both as a public
relations manager for a hospital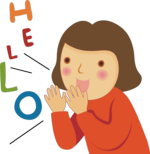 and as a journalist that received press
releases from various businesses and individuals – I can tell you there are
ways to get your news printed and ways to get your news ignored.
Avoid these
top three public relations mishaps and you can set yourself apart from the competition
in the pet blogging industry:
 Don't tell
the reporter what you sell; tell him about the results you offer. A potential
customer doesn't really care that you can sell her a widget, she wants to know
how your widget will solve her problems. Being a problem solver sets you apart.
Do you have a particular training niche that is showing results? Talk about the
results first, the training method second. Have you started a great charity
fundraiser? Tell what type of pet it will benefit and why and then tell why you
are the one that is spearheading it.
Know who your audience is and target your press
releases wisely. If your market doesn't watch the local public access channel
or doesn't read the local paper, you're wasting your time and efforts sending a
press release to that outlet. Are there other influencers in your community to
whom you could send a press release? If you've determined that the local paper
is your best outlet, target the correct section of that paper and, if possible,
send the press release directly to the editor of that section. Again, tell the
reporter about the benefits of what you're doing, not the product you're
selling. If you're only selling a product the reporter will likely have the ad
department contact you.
Be enthusiastic and passionate in your press
releases. Have fun when you're spreading the news. If you're excited about the
venture you're writing the press release about, that will show through the
words on the page. A great way to get your press release printed or even get
yourself interviewed is to target your release to a holiday. For example,
capitalize on National Pet Sitter's Week, National Pet Adoption week/month,
etc.
While
I've said the press release is "not all about you" it is appropriate for you to
include a bit of a bio at the end of the release. Yes, you're "selling results"
but the people who will be buying from you will want to know why you're the
expert and why they should buy from you.