Three letters than pack so much punch: SEO.
Otherwise known as "Search Engine Optimization." I, too, love to write,
and if you blog you are probably echoing that same sentiment.
However, writing so that search engines find you and doing so the right
way is a completely different undertaking. If you blog, you want to be
seen/read, correct? Matt Beswick concurs, which is why he is flying from
the United Kingdom to Salt Lake City to speak about SEO to our
conference attendees.
Matt is based between Milton Keynes and London, UK and here's what you can expect from his pro level class (which is open to all attendees):
BlogPaws: Thanks for joining us, Matt. Give us the scoop about yourself.
Matt Beswick: I am from Eaton Bray, UK (a little village about 30 miles north of London), and I'll be doing the SEO Pro session at BlogPaws.
BlogPaws: How many times have you been to the BlogPaws Conferences?
Matt: This will be my second time… I was in Salt Lake last year
doing the 'SEO 101' session and managed to do a good enough job that I've been
invited back, which is very exciting!


BlogPaws: SEO is something we all need to be aware of and properly use. What specifically what will you be speaking about at BlogPaws?
Matt: I honestly haven't managed to come up with a good enough name for the session
yet, but it's going to be something like 'SEO Pro: Taking things to the next
level'. I'd also really like to get the guy who does all of the movie
voiceovers to do an audio intro but failing that it'll just be me, with my
English accent, making SEO sound as exciting as I possibly can.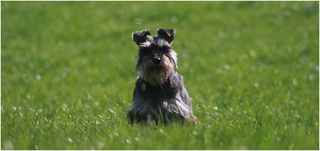 The
pressure's really on me this time around to come up with something great so I'm
thinking of doing a quick fire session with some amazing tips that are aimed at
different levels. If people aren't taking notes so furiously that pens are
burning holes in their pads I'm going to treat it as a failure.
BlogPaws:What do you hope people gain/learn by attending your session?
Matt: How to do great SEO. The game has changed over the last couple of years so, no
matter whether you're a huge corporate or a blogger that's just starting out,
you need to know what's going to work, what isn't, and how to get stuff done.
That's what I'm going to share.
BlogPaws: What is your favorite aspect of attending BlogPaws/what do you
most anticipate as an attendee?
Matt: The
food! Back in the UK if you put bacon, fruit, french toast, and a yoghurt pot
on the same place you're likely to get looks of utter disgust. Not in America,
and certainly not at BlogPaws. Other than that I really just enjoy having a
good chat with people, catching up, and meeting new friends over a beer or
three.
BlogPaws: Do you have pets?
Matt: Yeah – We have two Miniature Schnauzers (Archie and Lola) and a Giant Schnauzer
(Milo). Archie's 7, Lola's 5, and Milo's 3.


BlogPaws: Where can people learn more about you? (blog, Twitter handle,
Facebook links, etc):
Matt: I
write about SEO at http://www.mattbeswick.co.uk/
as well as helping out on the Pet365 blog whenever I can (http://www.pet365.co.uk/blog/) and
Tweet fairly frequently – @mattbeswick. Aside from that I'm on Google+ (https://plus.google.com/117044832327527164940/posts?rel=author) LinkedIn
(http://www.linkedin.com/in/mbeswick/)
and Facebook (http://www.facebook.com/mattbeswick/)
BlogPaws: I am loving this question. Just for fun, what is something about you people would be
surprised to learn?
Matt: I'm actually quite shy. All of this getting on stage and talking to people
about SEO and Online Marketing is my own (I think genius) way of getting over
that.
BlogPaws: What is one website you visit at least once daily?
Matt: It's not relevant to my work or this interview but I'm addicted to BBC Sport. I
also check http://www.thisisindexed.com/
most days as well, of course, as http://seomoz.org/
BlogPaws: What is a favorite blog or blogger you follow regularly?
Matt: There
are SO many, but in my opinion one of the best SEO blogs out there are the
moment is http://www.stateofsearch.com/

Matt's session takes place Friday, May 17 from 11 am to noon. Join Matt and the nearly sold-out conference (hurry, get tickets asap) – at the BlogPaws 2013 Conference. You
will have access to a variety of "tracks," including 101 for Beginners, 201 for
Intermediate level, and even a Pro Level for seasoned bloggers who want to take
their blogging and goals to the next level. An exclusive 4th track
will cover a variety of topics from Law to Lifestyle to Be the Change for
Animals.