The BlogPaws 2013 Conference is a mere few days away. By now, most of us realize the importance of a good veterinarian in your pet's life. We also realize the force that pet bloggers have become. Many of us rely on our well-respected bloggers to provide advice, information, and help guide us in our lives with pets. Bridging the gap between vets and bloggers is not always an easy one.
On Thursday, May 16 from 2:45 to 4:15, attendees to the BlogPaws 2013 Conference are invited to be part of an exclusive roundtable. Dubbed "Bloggers Vs Veterinarians: It's Not a War, Folks… Come Learn How To Get Along" will cover both sides of the "debate." Here's the scoop:

For bloggers and vets, this session will cover social media for the veterinarian and
why/how bloggers can help (a) vets use social media (b) not be afraid of it (c)
hire bloggers.
And for veterinarians,  this roundtable is going to share ways to engage with clients
and bloggers, and why it's time to get over being afraid of social media.
Brought to you by AAHA (American Animal Hospital Association), the lineup of participants is top notch, so this is one session not to be missed.
Steven May:Steven May, CVJ has provided his expert pet advice to both the
veterinary industry and the general public for 38 years. The former
publisher of VETZ Magazine and current editor of TechnoPET Magazine, May
also heads the pet website The Daily Growl and has over 214,000
followers to his pet advice Facebook® page.  Accredited by the American
Society of Veterinary Journalists, he is the co-author of "What About
Wally: Co-Parenting A Pet With Your Ex," the first book that tackles the
issue of the divorce of pet parents and the legal and dog behavioral
issues that come with it.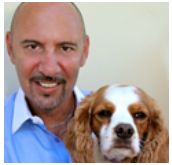 Dr. Lorie Huston: As a veterinarian and pet health care expert, Lorie Huston began her
online writing career, including a pet health care blog, in 2009 as a
means of educating clients and other pet owners. Realizing that
marketing her writing was important to the success of her endeavor to
educate, Huston set out to learn how to market herself and her work
effectively. Doing so necessitated learning how to utilize search engine
optimization and social media marketing. Currently, in addition to her
own blogging and writing career, Huston also consults with and assists
other pet-related businesses and organizations with their blogging and
social media campaigns.

Dr. Kate Knutson (AAHA) is a 1996 graduate of the University of Minnesota College of Veterinary Medicine. Her professional interests include dentistry, oncology, dermatology and behavior. Dr. Knutson's dental practice has been featured in industry publications such as Veterinary Practice News
and Trends magazine. She is a frequent speaker on veterinary dentistry
and other topics both nationally as well as locally on KARE-11 and Fox 9
TV. She is a member of the American Veterinary Dental Society. She is an author of the American Animal Hospital Association Dental Care Guidelines for Dogs and Cats. Dr. Knutson receives referrals from all over the Midwest for advanced dental work.
Dr. Knutson has served on the Board of Directors of the American
Animal Hospital Association and was elected that group's president for
the 2013-14 term. She has also served as the president of the Society for Veterinary Medical Ethics and Chair of the Pet Nutrition Alliance, an international group dedicated to raising awareness about the importance of proper pet nutrition.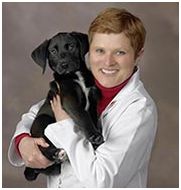 Dr. Patrick Mahaney: Being genuinely interested in disciplines involving science and art,
and having kept pet fish, lizards, hermit crabs, and a dog as pets, a
career in veterinary medicine seemed a logical hybrid of those
interests. Dr. Mahaney entered the pre-veterinary program at the
University of Delaware.
To satisfy his creative urges, Dr. Mahaney writes a pet health column (Patrick's Blog) and
connects with animal aficionados worldwide through Q & A, videos,
and radio interviews. He also guest blogs for Perez Hilton's TeddyHilton.com,Fido Friendly, i Love Dogs, Veterinary Practice News, Healthy Pets and People with Dr. Patrick on OutImpactRadio.com, MSNBC Sunday with Alex Witt, and Pet Docs On Call. Recently, he's lent his holistic veterinary perspective to Jackson Galaxy's My Cat From Hell on Animal Planet.

Dr. Pete Wedderburn: Pete Wedderburn BVM&S, CertVR, MRCVS qualified as a veterinarian
from Edinburgh, Scotland in 1985. He has worked in his own
4-veterinarian companion animal practice in County Wicklow, Ireland,
since 1991, and he has his own menagerie of dogs, cats, ducks, hens and
others (including a pet rabbit in his kitchen). Pete is well-known as a
media veterinarian in Ireland and the UK, with a weekly breakfast
television slot for the past decade and a weekly evening prime-time show
in Ireland as well as weekly newspaper columns and radio broadcasts. He
also write a regular blog at www.petethevet.com.

Moderator: Sarah Rumple (AAHA): Sarah Rumple is a Denver-based freelance writer and editor, and the
copywriter for the American Animal Hospital Association. Her work has
been published in Denver's 5280 magazine and on various websites. As a
mom of both a 3-year-old boy and a 6-year-old schnauzer, Sarah enjoys
writing about parenting and pet issues, as well as fitness and nutrition
for busy moms.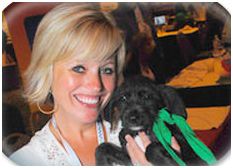 Join us for the nearly sold-out conference (hurry, get tickets asap) –
at the BlogPaws 2013 Conference. You
will have access to a variety of "tracks," including 101 for Beginners,
201 for
Intermediate level, and even a Pro Level for seasoned bloggers who want
to take
their blogging and goals to the next level. An exclusive 4th track
will cover a variety of topics from Law to Lifestyle to Be the Change for
Animals.