Standing
out in the popular niche of pet blogging is no easy feat.
Joanne
McGonagle and Kimberly Gauthier are two pet bloggers with experience that has
transcended into numbers, traffic, monetization, and growth of their blogs.
Lucky for BlogPaws, they are also speaking at the upcoming BlogPaws 2013
Conference, offering insights and advice for our attendees.
As
we continue with our speaker series, here's the scoop on what to expect from
these two pet blogging dynamos:
BlogPaws:
What specifically what will you be speaking about at BlogPaws – tell us about
the session, perhaps the name of it, and the content you plan to present:
 
Kimberly: I'm going to share how I was able to promote my blog, Keep the
Tail Wagging, and my brand so that I was landing magazine features in a year.
 I'm going to share 5 tips with the people kind enough to attend my
session and I'll also be passing out 2 handouts, an eBook that expands upon the
5 points and also shares how I monetize my blog and a list of 100+ ways to
drive traffic to your site.  Both of these handouts are filled with all of
the blogging tips that I've learned.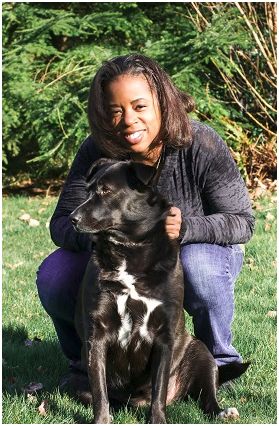 Joanne:
I just completed my Master of
Zoology from Miami University and part of my work included gaining an
understanding of the phenomenon of psychic numbing. I will be speaking about
The Power of One: One Face and One Voice and why focused storytelling
makes an impact on your audience.

BlogPaws:
What do you hope people gain/learn by attending your session?
Kimberly: In one of my LinkedIn group a blogger mentioned that it's
impossible to promote and build a blog.  This isn't true.  You don't
have to be a blogging guru to build a name for yourself and make a mark on
what's important to you.  Instead of focusing on finding readers, focus on
why you want readers!  First you need passion for what you're doing; then
you need to set goals for yourself.  From there, it's really easy and I'm
going to show everyone just how easy!
Joanne:

1) How to narrow the topic to focus
on one key individual to reach out and touch the heart of your reader
2) Briefly explain why one face and
one voice is more powerful than even two or three.
3) Why focused storytelling helps
your writing be memorable
BlogPaws: What is your
favorite aspect of attending BlogPaws/what do you most anticipate as an
attendee?


Kimberly:
I'm most excited about meeting people, both bloggers and brand representatives.
 It's going to be so much fun to put faces to blogs and to hang out with
people I've only "met" online!
Joanne:
Meeting up with friends and learning
what is new within the community
BlogPaws: What pets share your
lives?
Kimberly:
Rodrigo, 3 years old, Cattle Dog / Border Collie
Sydney, 3 years old (and Rigo's sister, littermate), Cattle Dog / Labrador
Blue, 1 year, Cattle Dog / Aussie Shepherd / Munsterlander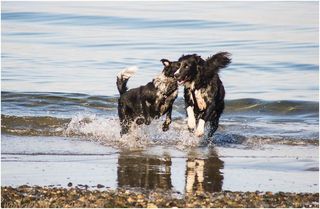 Joanne:  We share our home with our cats Gracey, The
Tiniest Tiger and Mercy. 

BlogPaws:  Where can folks follow you online?
Kimberly: Blog:
http://www.keepthetailwagging.com
Twitter: The Fur Mom, http://www.twitter.com/thefurmom
Facebook: http://www.facebook.com/keepthetailwagging
Google Plus: http://www.gpluskimberly.com
Pinterest: http://www.pinterest.com/thefurmom
LinkedIn: http://www.linkedin.com/in/kimberlygauthier
Joanne:
Http://conservationcubclub.com
www.facebook.com/thetiniesttiger
@thetiniesttiger
BlogPaws: We're
asking all our interviewees this question: What is one thing about you both
that folks would be surprised to learn?
Kimberly: Although
I think ladybugs are beautiful, I'm convinced that they're cases of them
swarming and killing people.  I think dolphins have a dark side too.
Joanne:
My new children's book
is about a toad named Andrew, not a cat big or small.  (An Ordinary Toad's
Extraordinary Night)

Ready to take your blog to the next level or learn how to
get started? BlogPaws 2013 Registration is in full swing. Join us May 16-18 in
Tyson's Corner, Virginia. BlogPaws is a pet-friendly 3-day life changing
conference! Register for BlogPaws 2013 here.
P.S. You will have access to a variety of "tracks,"
including 101 for Beginners, 201 for Intermediate level, and even a Pro Level
for seasoned bloggers who want to take their blogging and goals to the next
level. An exclusive 4th track will cover a variety of topics from
Law to Lifestyle to Be the Change for Animals