by Yvonne DiVita, Co-Founder of BlogPaws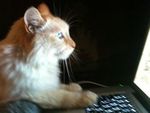 This just in from bookbaby – "7 Ways to Sell More Books with Pinterest". Written by Beth Hayden: Beth Hayden is a social media expert and author of Pinfluence: The Complete Guide to Marketing Your Business with Pinterest. To learn more about how to get more Pinterest followers and how to convert pinners into buyers, download her free Pinterest e-course.
Anyone who is scratching his or her head and wondering, "What's Pinterest?" Or, even, "Isn't Pinterest just a photo/video sharing site?" listen up! Pinterest is another crowd sharing tool that can take you to the next level in your business or career.
From bookbaby (yes, they spell it that way), you'll learn that Pinterest has a lot of opportunity to get your book noticed. But, it goes beyond that – Pinterest, if used correctly, can drive folks to your Amazon link or istore or wherever you're selling your book (your blog?) and help make sales.
Here are 3 of the suggestions. I urge you to visit the site and the post and learn the others. If you do this, come back and share your experiences.
1. Make your author pinboard. Make it personal.
2. Pin pictures of readers with your book – reading it, they mean. "Consider holding a contest in which you challenge readers to take snapshots of themselves in far-flung places with your book. Then give a prize for the most remote (or most random!) location."
6. Create a board for book recommendations.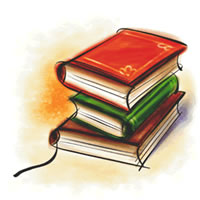 And, from me – be creative and original – what can you do that will make you stand out? What about pinning ideas from the book and asking folks to share what they think? What about pinning books like yours – "people who bought my book might also like these books"…? What about partnering with another new author and sharing writing stories on Pinterest? "This is me on day 280 of writing my book…"
Get going… start your author board. Then, come back and share it.